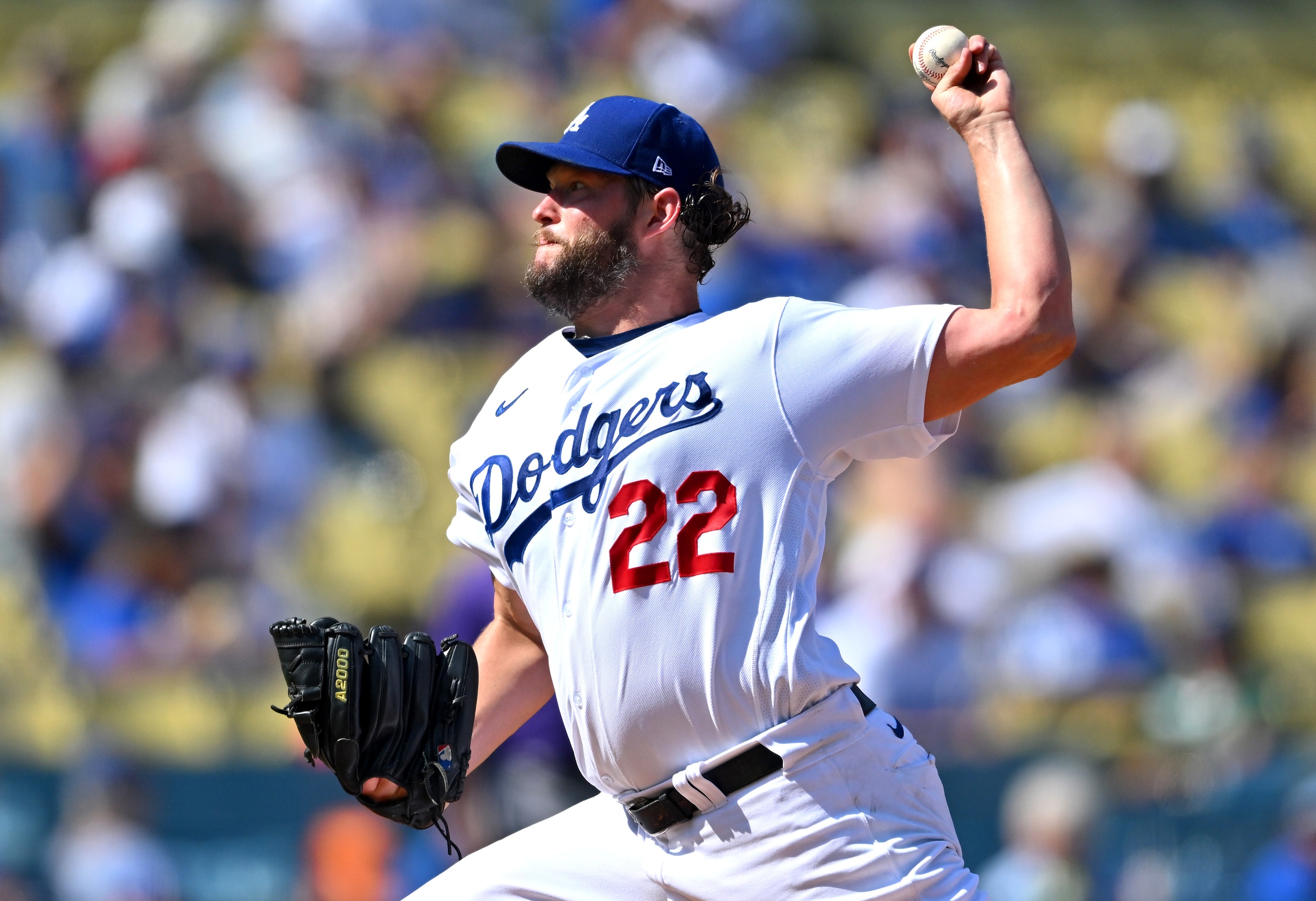 Over at MLB.com, Mike Petriello put together a fun research project, calculating the Wins Above Replacement for each uniform number in baseball history. The top spot went to number 5, which was worn by Albert Pujols, George Brett, Jeff Bagwell, Brooks Robinson, Johnny Bench, Joe DiMaggio, among hundreds of others.
Most notable for our discussion here, though, is the uniform number than took the 11th spot on the list: number 22. The number that will eventually hang on the loge wall at Dodger Stadium fared very well on this list, and Clayton Kershaw is a big reason why:
No. 22
1,684 WAR
Notable names: Clayton Kershaw, Jim Palmer, Will Clark, Brad Radke, Andrew McCutchen

With another good season in 2022, Kershaw passed Palmer on the No. 22 WAR list, and he'll be there for years to come, because no one's even close. Of course, Juan Soto — who made sure to keep it when he was traded from Washington to San Diego — has plenty of time yet to make up the gap.
Kershaw doesn't have the highest WAR of anyone ever to wear 22, but he has the highest WAR while wearing 22. Roger Clemens wore 22 for nine of his 24 seasons; Bert Blyleven spent four years in the number; and Rickey Henderson, Mike Schmidt, and Gaylord Perry each spent one season wearing number 22.
But Kershaw has worn number 22 for all 15 seasons of his career, wearing 54 for just his MLB debut before making the switch. Former Dodger Brett Butler adds a lot of value to this list, as does new Dodger Jason Heyward. But Kershaw sits alone at the top, with Juan Soto the only player with a realistic chance of catching him at this point.
Have you subscribed to our YouTube Channel yet? Subscribe and hit that notification bell to stay up to date on all the latest Dodgers news, rumors, interviews, live streams, and more!