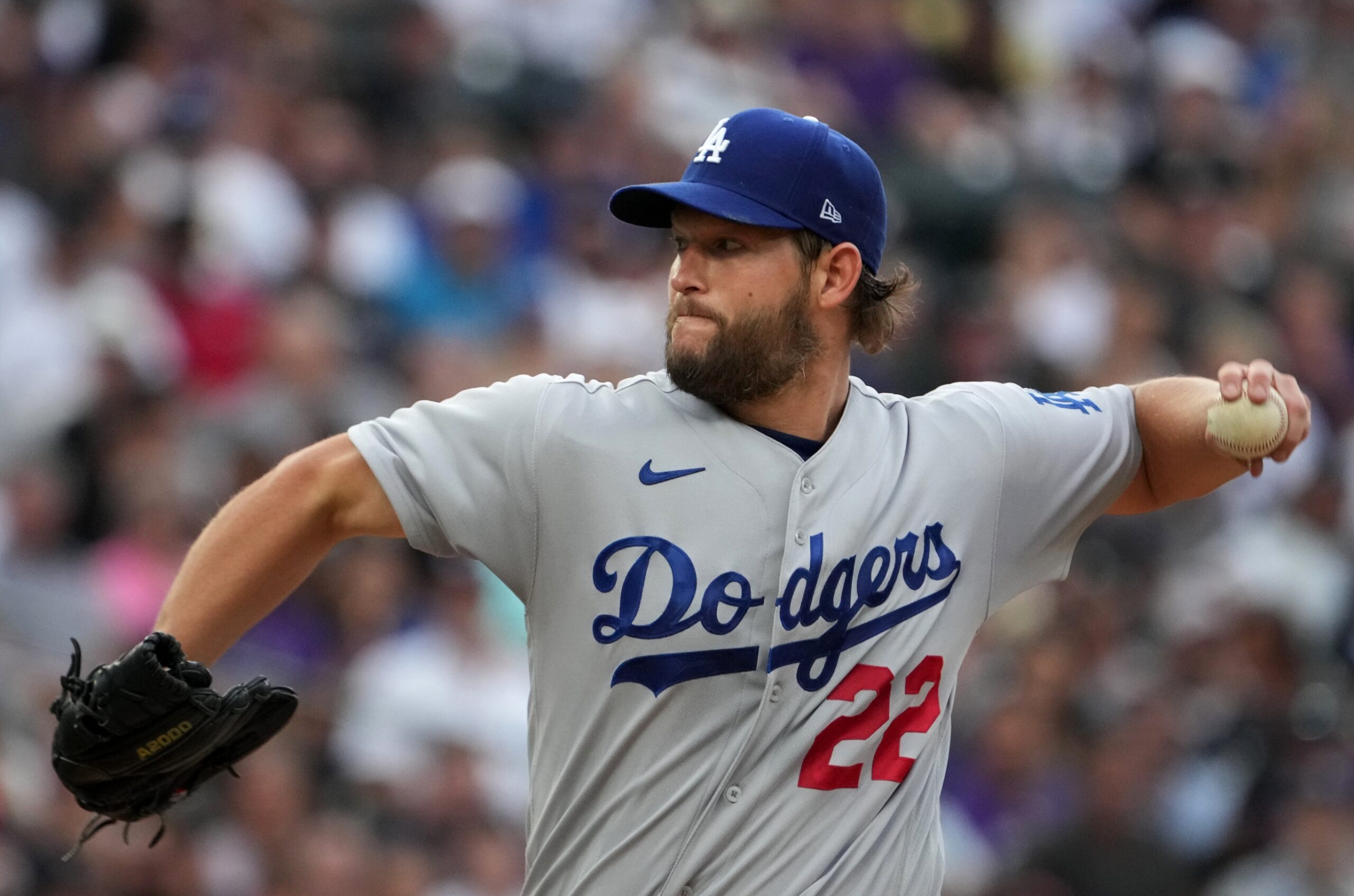 Dodgers Team News
Dodgers: Clayton Kershaw Refuses to Use Coors Field as an Excuse for Poor Start
Last night, Clayton Kershaw took the mound for his 14th start of the season and although he tends to have bad luck at Coors Field, the Dodgers veteran refused to use it as the reason for the team's 5-3 loss. 
Kershaw viewed it as just another game and gave no excuses, completely disregarding the change in elevation that affects pitches. He had this to say after the game (quotes via Bill Plunkett of the OC Register). 
"I just don't think about it. I just try to make pitches…I'm not going to let any ballpark dictate how I feel about how I pitch. I'm not that mentally weak. I just think you've got to pitch and if you don't pitch good you've got to own up to it."
But, lets look at the facts of the "Coors Field Effect":
Over his past 13 years, Kershaw has a 4.82 ERA across 26 career starts at Coors Field in Colorado.
This season alone, he has given up 11 runs (9 earned) across 9 1/3 innings in his two starts at Coors, resulting in a 8.68 ERA. 
The Rockies have hit .378 against Kershaw on their home field
When Kershaw starts at any other stadium, he has a 2.34 ERA and hitters have managed just a .228 batting average.
In the Dodgers' third game of the series with the Rockies, the three-time NL Cy Young winner struggled on the mound early, giving two runs in the first (one earned) and walking four batters across 5 1/3 innings. 
He induced a fly out from C.J. Cron to start off the sixth with LA holding onto a 3-2 lead, but then gave up back-to-back singles, then a two-run triple, and a RBI single to give the Rockies a 5-3 edge.
In the 5.1 innings pitched, he gave up 8 hits, 5 runs and only retired three batters. He ended the night with a 2.66 ERA. 
Was it the elevation affecting Kershaw's curveball and it was the science of physics to blame or was it just an "off" day for the southpaw? 
Have you subscribed to our YouTube Channel yet? Subscribe and hit that notification bell to stay up to date on all the latest Dodgers news, rumors, interviews, live streams, and more!
Dodgers at Rockies: Lineups, Pregame Matchup and More for July 31