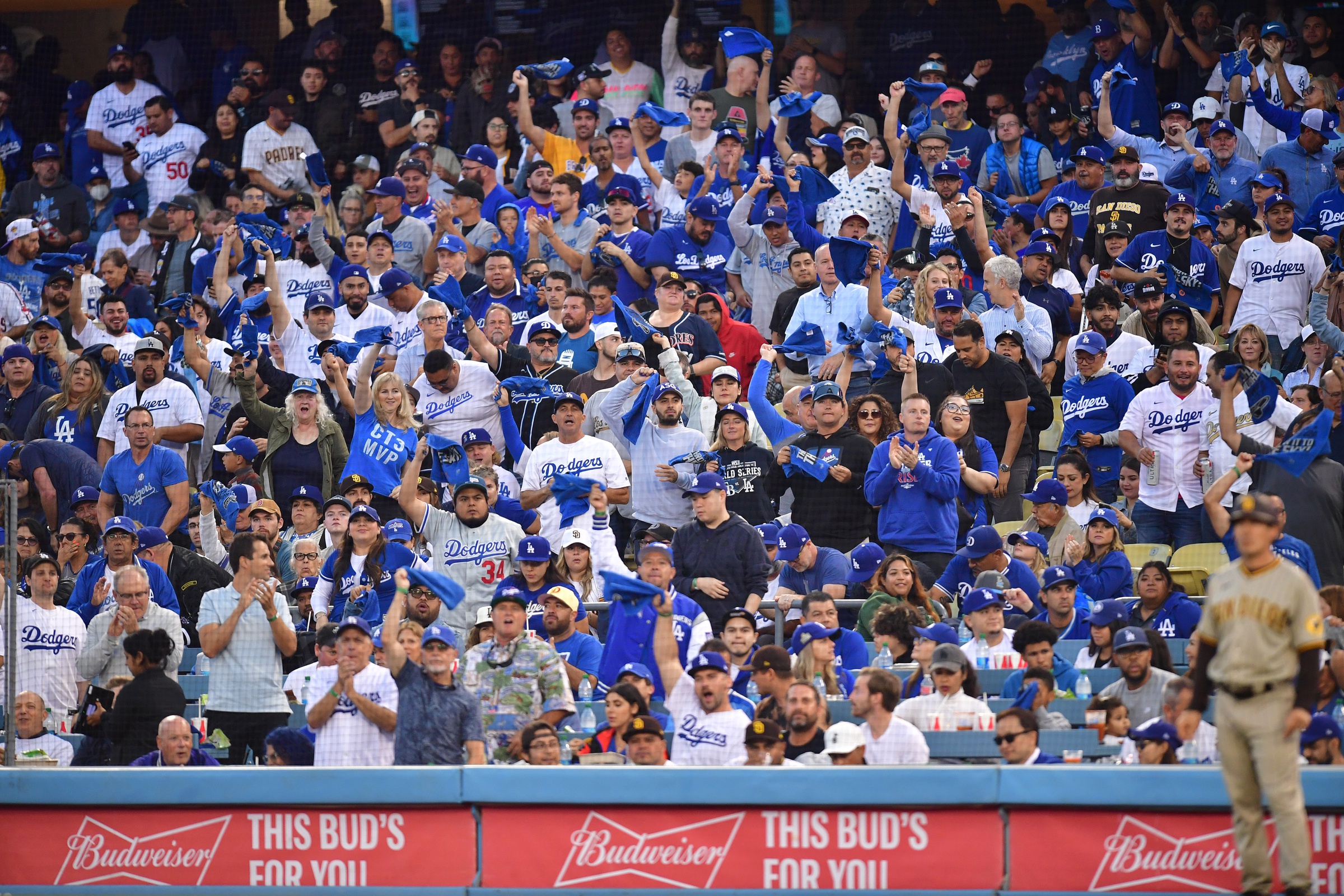 Dodgers Team News
Dodgers Fans React to Houston Winning Its First "Real" World Series
After the Dodgers lost the NLDS to their division rival, the only thing that could've been worse ended up happening; the Astros* went on to win the World Series. Their first real one excluding the one they had to resort to cheating to win over the Dodgers back in 2017.
Yes, we're still bitter about it. But don't take my word for it. We asked Dodgers fans to share their thoughts on the 2022 World Series and here were some of their responses:
---
---
No props yet. Next year we'll likely find out they cheated. Again. It's a Texas thing.

— Jim Bergem (@Bergem) November 6, 2022
I really don't care, just pissed off that the Dodgers crumble in every postseason

— Andy (@AndrewNGoodwin) November 6, 2022
If none of the players from 2017 were on the team I'd be fine with it. But instead they got away with cheating and here we are still looking at their faces. MLB failed us.

— turnbacktime (@MonaBoneJaken28) November 6, 2022
Again, no respect for Altuve, Bregman, and Gurriel.
Congrats to Peña on just a great year. Had huge shoes to fill and did an outstanding job doing so.
Yordan just smashed the hell out of that baseball
Congrats to Dusty on his first managerial WS ring.

— Jeffrey Solis (@azure_sol90) November 6, 2022
Although most Dodger fans hate the idea that the Astros came out on top, they were able to find at least a silver lining knowing that former LA player, Dusty Baker, was able to achieve his longtime goal of winning a World Series as a manager. 
Congratulations to Dusty Baker and Dusty Baker only. Wished he was given an opportunity to manage the Dodgers versus some of the others that we had. ? pic.twitter.com/KyCIhgyt1c

— rolipolioli (row•lee•poe•lee•oh•lee) (@smilewithpasion) November 6, 2022
My favorite Dodger when I was a kid won another ring. pic.twitter.com/A8ogS9vDBi

— ArnLarkin (@ArnLarkin) November 6, 2022
As much as I hate the see the Astros win, I do like to see Dusty finally get a ring as a manger. Much deserved for this future HOF manager.

— Jason King ??????? (@SkepticCyclist) November 6, 2022
This was his first World Series title after 22 years of managing and 5 teams later. It came 41 years after he secured a ring as a Dodgers player back in 1981.
So although it might seem bittersweet for Dusty Baker fans, Dodgers fans won't forget what the Astros took from us five years ago.
Let's just hope the Dodgers can avenge their 2022 season and make some very obvious changes so they don't allow history to repeat itself.
Astros won thats it. My thoughts are about the dodgers. How do we continue to support them without significant change? Robert's should have hammered them during break to practice batting. Instead, mookie bowled, they didn't give a F and lost. We need a team culture change.

— Rene B (@ReneB74556241) November 6, 2022
It's time for some change to come from the inside and the team is expected to make some big moves this offseason. With 10 players officially on the market as of today, the 2023 season feels like it's already starting. It'll be interesting to see who the Dodgers let walk, who they'll choose to resign, and who they'll chase after this offseason in hopes of making it much farther than just the NLDS stage next year.
Have you subscribed to our YouTube Channel yet? Subscribe and hit that notification bell to stay up to date on all the latest Dodgers news, rumors, interviews, live streams, and more!