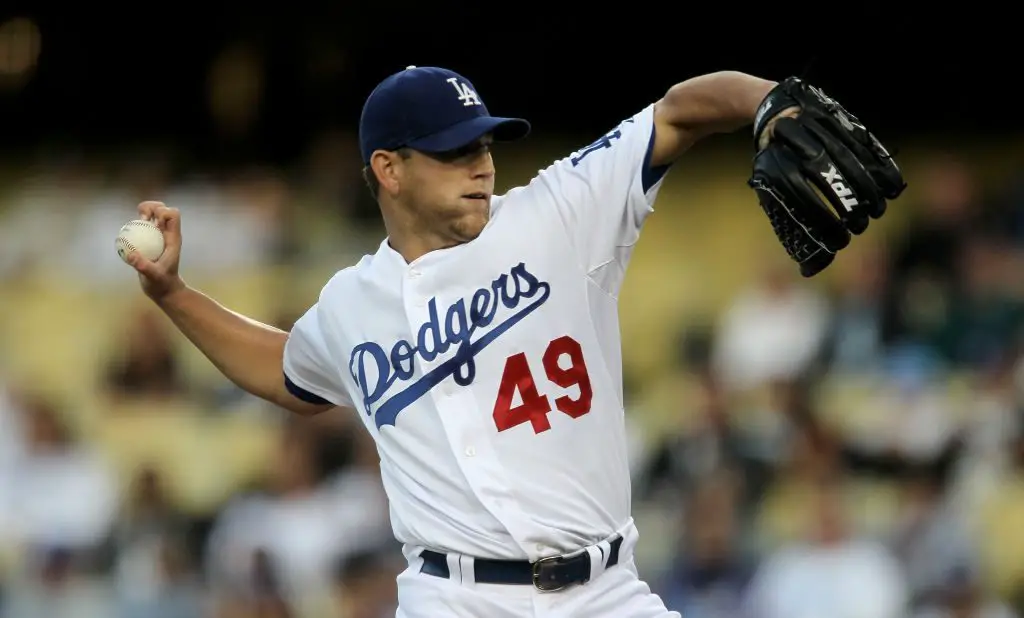 Dodgers Team News
Dodgers: Former MLB Pitcher Charlie Haeger Wanted on Murder Charges
Sad news out of Scottsdale, Arizona involving one time Dodgers hurler Charlie Haeger. The 37-year-old former MLB pitcher is wanted by police following the shooting death of his ex-girlfriend, whose name has not been officially released to the public.
According to the AP, Haeger should be considered armed and dangerous after firing multiple shots at the woman on Friday. Per a report, her roommate saw Haeger leave the woman's room soon after hearing the gunshots.
"Haeger then pointed the handgun at the roommate," Sgt. Ben Hoster, a Scottsdale Police Department spokesman said in a statement. "The roommate quickly escaped out of the back of the residence, and he was able to get a neighbor to call 911."
The victim was found dead in her bedroom.
Barricades were set up by a SWAT team to stop Haeger, but he managed to flee the scene of the crime. His vehicle was located abandoned on Saturday near Flagstaff, AZ. Officially, the suspect is wanted on suspicion of murder and aggravated assault.
Charlie Haeger pitched for the Dodgers in parts of the 2009 and 2010 seasons. In his time with LA, the knuckleballer posted a 1-5 record with a 6.43 ERA in 15 appearances (9 starts). All told, he owns a career ERA of 6.40 over 5 MLB seasons with the Dodgers, Padres, and White Sox.
Our thoughts go out to the victim of the family and we hope justice can be served in a horrendous crime.
NEXT: Dodgers Mourn the Loss of Legendary Pitcher Ron Perranoski