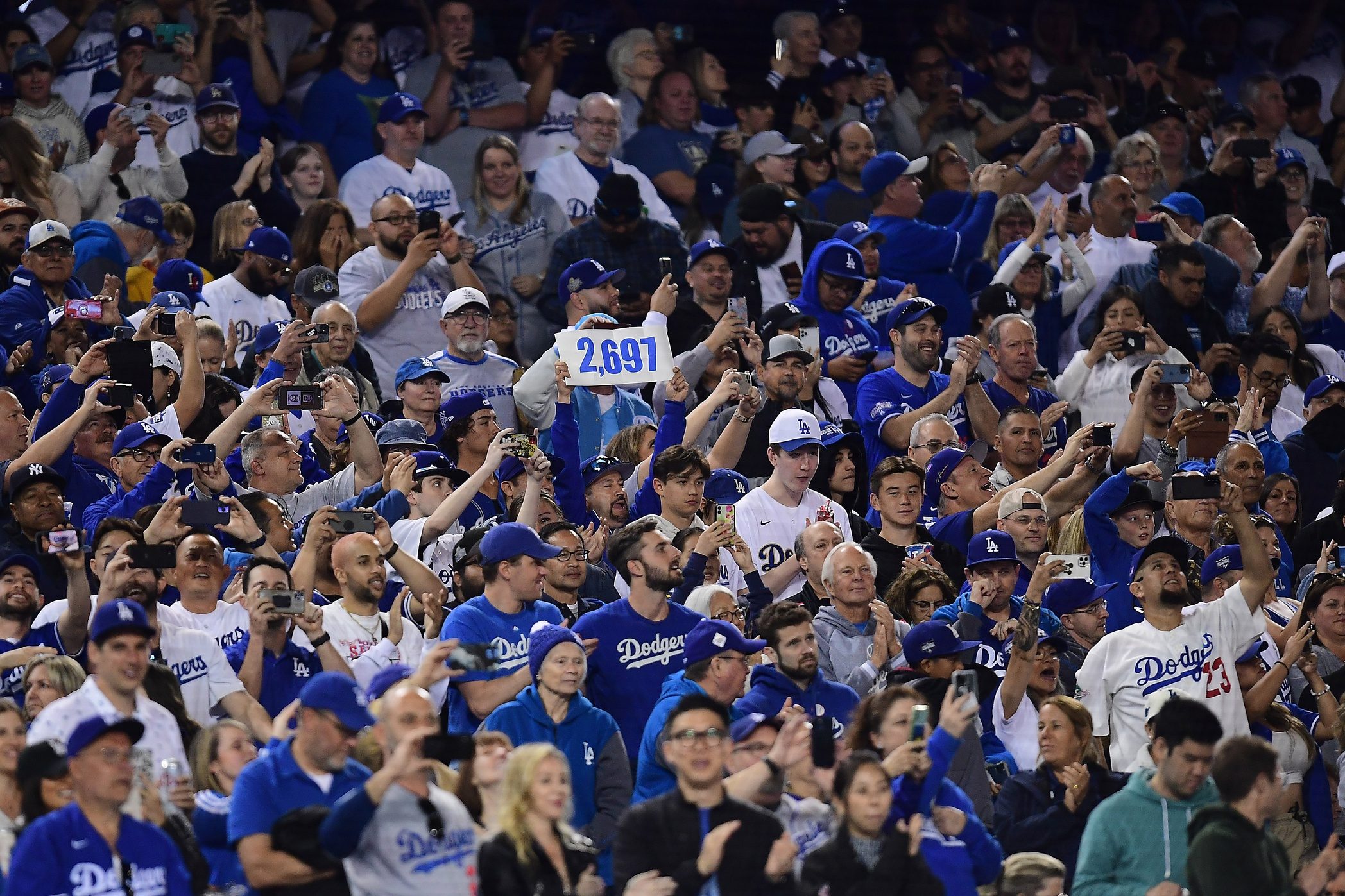 Dodgers Team News
Dodgers Giveaways: Surprising New Bobblehead Announced for September Game
In preparation for his upcoming concerts at Dodger Stadium, a certain iconic pop legend will be featured as the bobblehead giveaway for September 30th's game against the Colorado Rockies.
Yup, Sir Elton John.
Join us on 9/30 for Elton John Bobblehead Night! Then, see @eltonofficial live in concert here at Dodger Stadium on 11/17, 11/19 and 11/20. For tickets, visit https://t.co/GkPMUXFRYG. pic.twitter.com/aT7fKruT52

— Los Angeles Dodgers (@Dodgers) August 29, 2022
A bobblehead starring the "I'm Still Standing" legend will be gifted to all fans who attend the Friday night game. His music will also be played during the special Friday night Fireworks show following the game.
The last time Dodgers Stadium hosted Elton John was back on October 25th and 26th of 1975 when he was at his peak in his career.
In the two famous concerts, the 28-year-old at the time had become the first act to perform at Dodger Stadium since The Beatles in 1966. He played for a total of 100,000 people in one of the largest shows ever staged by a solo artist at the time.
As a tribute to the "Boys in Blue" team, John wore a sequined Dodger uniform designed by Bob Mackie, complete with an LA baseball cap and "Elton" and the number "1" on the back for his second show.
ELTON JOHN – Dodger Stadium, Los Angeles in 1975.

? by Terry O'Neill pic.twitter.com/KvRNGjJ5f0

— Michael Warburton (@MichaelWarbur17) September 2, 2022
This year, the Rocket Man has been traveling as part of his farewell tour which started in May in Frankfurt, Germany. His grand finale of the "Farewell Yellow Brick Road: The Final Tour in North America and Europe" will take place here in Los Angeles at Dodgers Stadium with his last three shows on Nov. 17 and 19-20.
The perfect way to cap off an incredible musical career for the 75-year-old.
Fans can access tickets for Elton John's final shows here: http://Dodgers.com/eltonjohn.
Looking for more Dodgers News? Subscribe to our YouTube Channel! Subscribe and hit that notification bell to stay up to date on all the latest news, updates, rumors, interviews, live streams, and more!