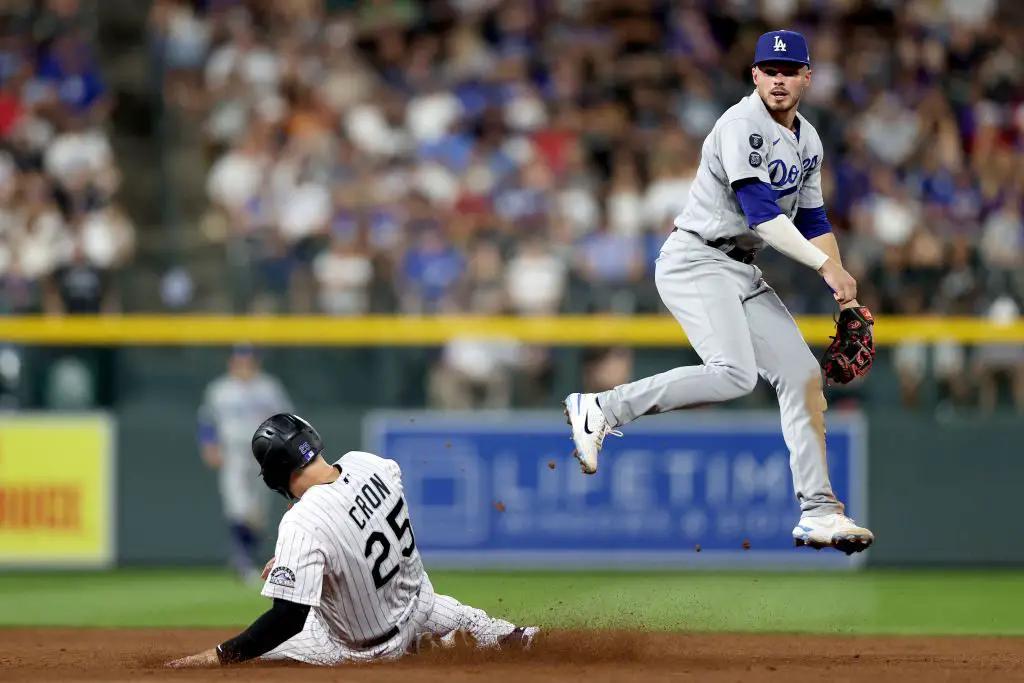 Dodgers Team News
Dodgers Injury News: Gavin Lux's Recovery is Going Better Than Expected
As is in style for the Dodgers, you can walk around the clubhouse and likely run into an injured player within the first few steps. At least 10 players are currently on the injured list and Mookie Betts probably should be there after missing his fifth straight game.
But one guy on the mend is infielder Gavin Lux.
Gavin spent some time with the media on Friday and spoke about his recent hamstring injury. He mentions how he was feeling alongside what caused his initial strain.
Starting to make some progress for sure…it acutally feels pretty good. I think I'm doing some running mechanics or some sort of sprint work today…but I think that's a pretty good indication of how things are going so overall a lot better than I think I initially thought.
A promising answer from the Dodger shortstop when explaining how he is currently feeling. If this continues to go in his favor, fans could see Lux back sooner than anticipated. Later on, Lux was asked how he pulled his hamstring and he said:
My back foot kind of got stuck and kind of put my back leg in a weird position almost and then that first initial step out of the box I felt my hamstring kind of tighten up and almost get a crampy feeling.
Lux is not sure how long he will be out, but he continues to make progress and will be taking his recovery one step at a time, even though he wants to be out there with his team.
For anyone who did not see, this is when Lux injured himself.
Gavin Lux exited the game after appearing to hurt his hamstring pic.twitter.com/wrF4n9a2qS

— Blake Harris (@BlakeHarrisTBLA) July 18, 2021
Again, the Dodgers currently have a lot of players that continue to get hit with the injury bug, including Clayton Kershaw, Corey Seager, and Mookie Betts, who is on a day-to-day basis.
LA will look to get back on track today with Tony Gonsolin on the mound against Rockies' left-handed Kyle Freeland.
NEXT: Reliever Corey Knebel Closing in On a Return