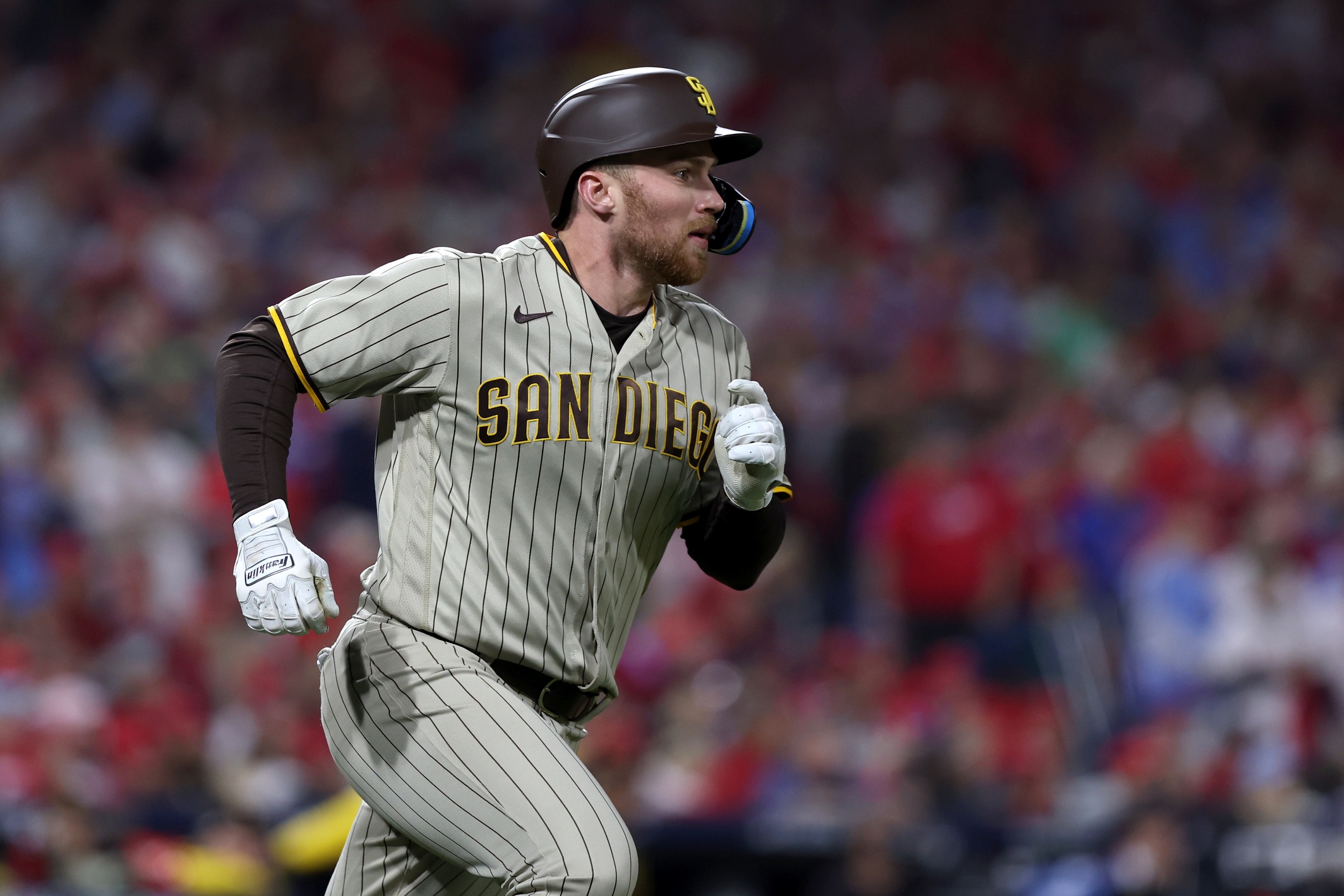 Dodgers Team News
Dodgers: Making the Case for LA to Sign Brandon Drury This Offseason
The Dodgers are in need of another quality bat ahead of next season. When you consider they're likely out on the Dansby Swanson sweepstakes, filling out the lineup and bench with a versatile option makes a ton of sense. With that in mind, the guys at Bleacher Report brought up an intriguing name that LA had its eye on at the trade deadline last season in former Padre and longtime utility man Brandon Drury. 
"The Dodgers still have holes to fill at second base and third base, and while they could give prospects Michael Busch and Miguel Vargas a shot to win those jobs, adding a versatile player like Drury would be the ideal depth move to back up those unproven options."
Drury makes a ton of sense for the Dodgers for a few different reasons. First of all, he's an above average bat, coming off a career-best 2022 campaign in which he slashed .263/.320/.492 with 28 home runs and 87 RBIs. He won his first career Silver Slugger Award in the utility category. 
DRURY DINGER pic.twitter.com/1SVciQiIvj

— Cincinnati Reds (@Reds) July 31, 2022
That utility label is the second reason Drury makes a lot of sense for this Dodgers team. In his career, Drury has spent time at first base, second base, third base, shortstop, left field, right field and even pitcher, although I don't see him spending a lot of time at that last spot next season. Then again, they do need someone to replace Hanser Alberto's production on the mound — but now we're getting off topic. 
Drury can play just about everywhere on the diamond, something the Dodgers have really valued. As of right now, we have no idea what the defensive setup is going to look like. If Gavin Lux plays shortstop, they'll have a hole at either second or third (depending on where Muncy goes). They also have more questions than answers in the outfield, and could move Chris Taylor to center and allow Drury to spend some time in left. He could also start at third, and even spell Lux (or whoever is going to play) at shortstop.
On a team that values versatility, Drury would be the true poster child. They'd be able to move people around all year long, and even test out their top prospects at different positions, as they look for their best one moving forward. 
Finally, Drury is still just 30-years-old, right in the prime of his career coming off his best season in the pros. The Dodgers could give him a one-year, high AAV deal, or spread it out across a few years with a slightly lower AAV. There's a lot of ways they could go, but Drury could be a perfect middle of the lineup bat to add, and would provide them a lot more comfort in the field next season.
Do you want the Dodgers to add Brandon Drury this offseason? Let us know in the comments below!
Have you subscribed to our YouTube Channel yet? Subscribe and hit that notification bell to stay up to date on all the latest Dodgers news, rumors, interviews, live streams, and more!