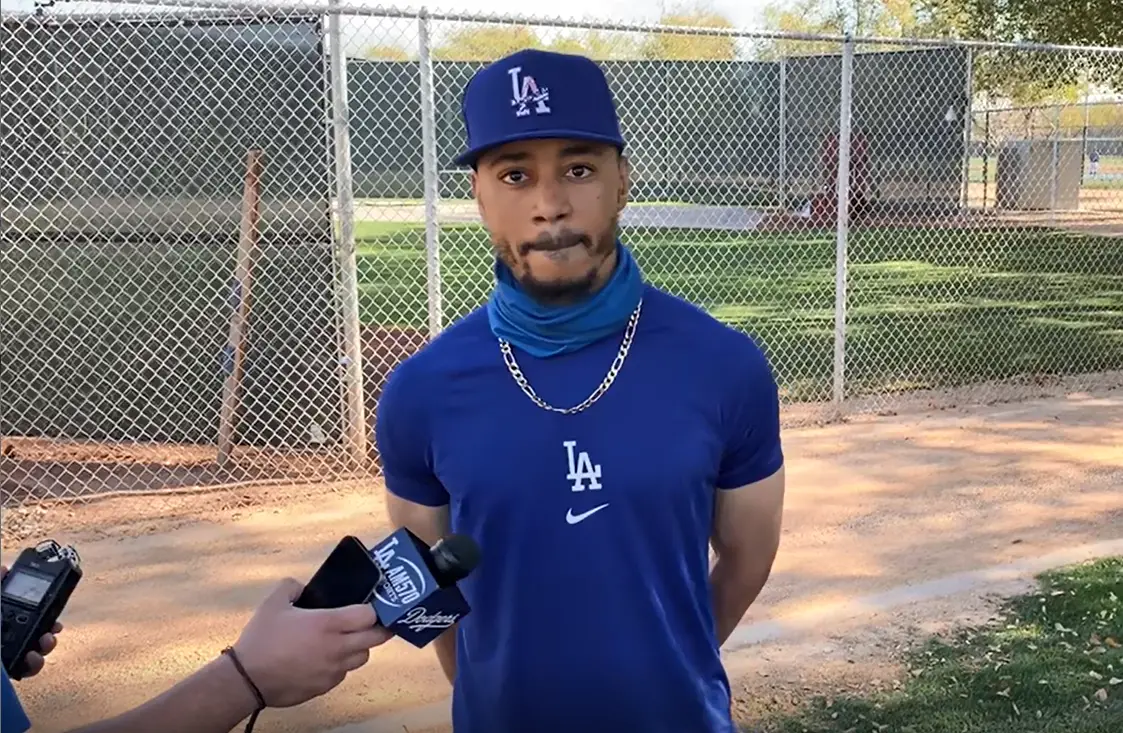 After being a late scratch from the lineup on Sunday, there was a feeling of what now when it came to Mookie Betts. He's dealt with a back issue, a forearm issue caused by a hit by pitch, and most recently a sore shoulder. But on Sunday, it was a new one for the struggling outfielder.
Allergies.
Look, I get it. Most of us have dealt with debilitating enough allergies that make it near impossible to see a 95 mile-per-hour fastball with our swollen eyes.
Thankfully, this will not be a long-term issue, according to Dave Roberts. Doc revealed after LA's 5-4 loss to the Giants on Sunday that medication Mookie took earlier in the day had taken effect and that he would have entered the game in extra innings, had the Dodgers picked up the tying run in the 9th.
My expectation is he'll be in there [on Monday].
It was pointed out that it's kinda funny that Mookie developed allergy issues the day after Cody Bellinger came back, but we don't need to stoke the fires of that joke take. 
The 2018 AL MVP is batting only .240 this season and has a .186 average over his last three weeks. He's scuffling, but he's too good to stay in a slump like this for much longer.
NEXT: Clayton Kershaw Shoulders the Blame in Sunday's Loss to the Giants