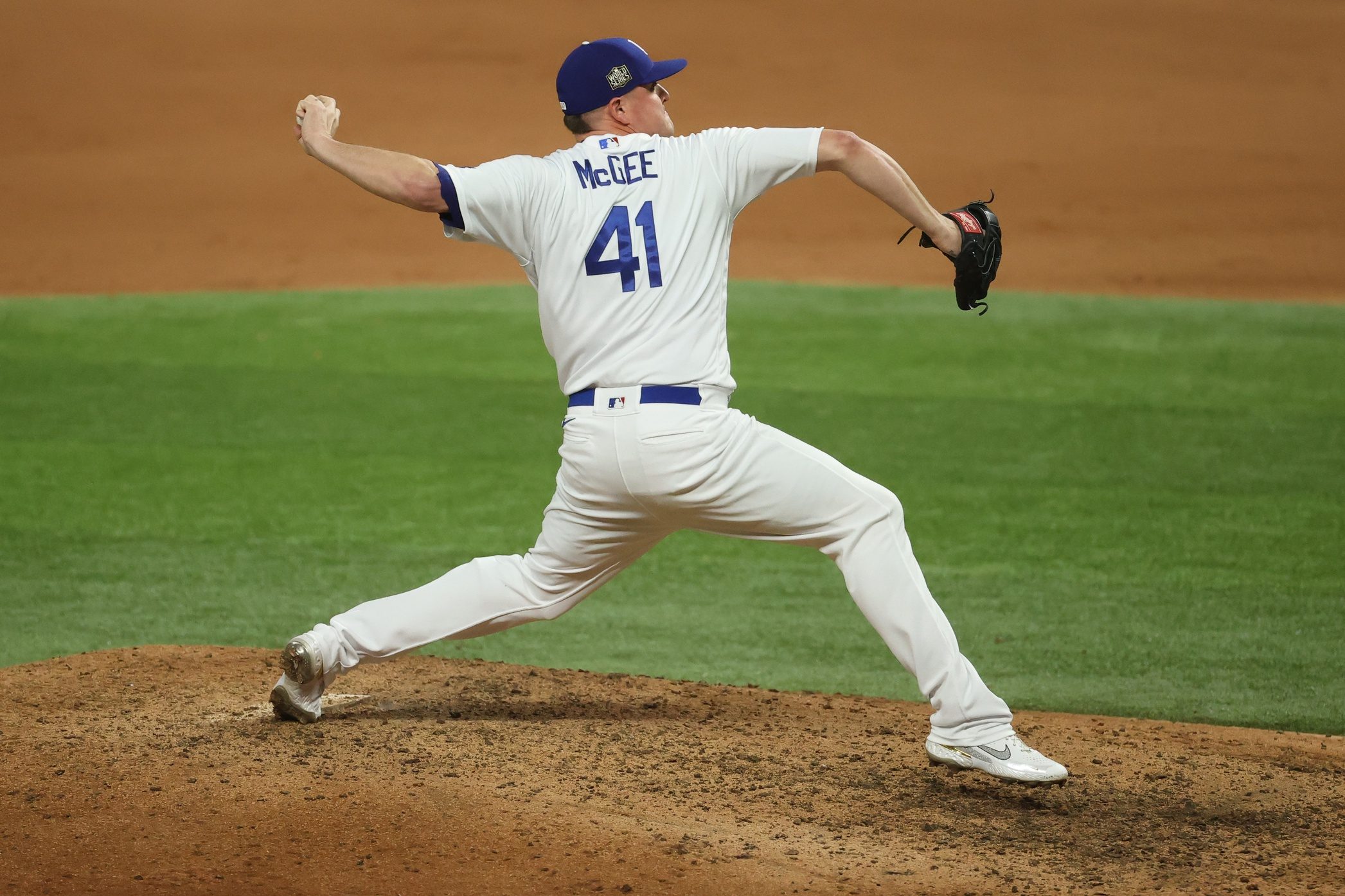 Every MLB team seems to churn through veteran relievers, but the Dodgers seem to lead the charge when it comes to cycling through established relievers. The Dodgers have the reputation of a team that can turn reclamation projects into valuable bullpen arms. There's a lengthy list of examples, headlined this year by Yency Almonte and Evan Phillips, but in 2020, right-handed reliever was one of the Dodgers bullpen success stories.
The Dodgers signed McGee just days before the COVID-shortened 2020 season. After posting a 6.49 ERA in 2019, McGee finished the 2020 campaign with a 2.66 ERA in 24 appearances.
The Giants signed him away from LA and he served as the teams closer for much of 2021 (31 saves). San Francisco released the hard-throwing lefty last week.
On Friday, news broke that the Milwaukee Brewers have signed McGee to a major league deal. Milwaukee will hope to be the latest team to get the most out of San Jose native. The lefty owns a 7.17 ERA this year and has struggled to pile up strikeouts like he has in the past. 
This season, he's striking out just 4.6 batters per nine innings, his career average is 9.7.
It's a low-risk move for the Brewers since, similar to the Dodgers signing Albert Pujols last year after he was released by the Angels, Milwaukee will pay McGee a prorated $700,000 salary depending on how long he remains on the Brewers roster.
Have you subscribed to our YouTube Channel yet? Subscribe and hit that notification bell to stay up to date on all the latest Dodgers news, rumors, interviews, live streams, and more!
Dodgers News: Marlins' Star Had No Problem With Clayton Kershaw Getting the ASG Start