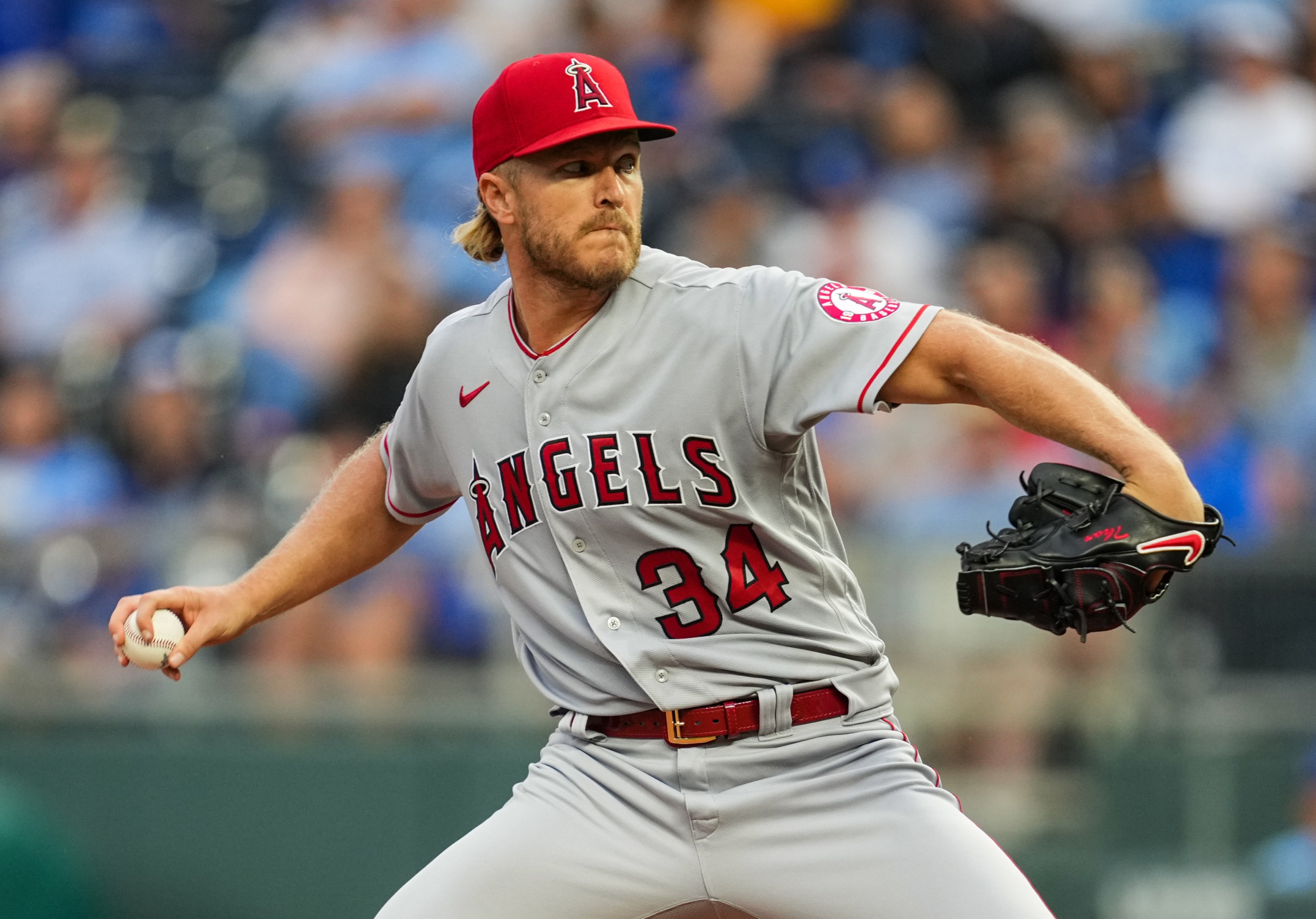 Dodgers Team News
Dodgers News: Noah Syndergaard Will Not Be Taking Legendary Pitcher's Iconic Number
The Dodgers made some noise last week when they signed free agent and former All-Star Noah Syndergaard.
Syndergaard will bring his talents to Los Angeles as he signed a one-year $13 million deal. Thor will look to find his groove in L.A. after his brief stints with the Angels and Phillies in 2022.
Today, Syndergaard met with the media to discuss his decision to join the Dodgers and told us what jersey number he'll be donning in 2023.
Noah Syndergaard will wear No. 43 with the Dodgers next season.

— Noah Camras (@noahcamras) December 19, 2022
For Noah's entire career, he has worn the number 34. I'm sure everyone assumed he would choose the number 34 as well, but he decided to flip the numbers.
Number 34 in Los Angeles will always be associated with the great Fernando Valenzuela, who was number 34 for 11 seasons. Although the jersey number is still available, Noah decided to switch jersey numbers regardless.
Fernandomania took Los Angeles by storm and was a cultural phenomenon. However, because Fernando is not inducted into the Hall of Fame, the Dodgers have an unofficial policy of only retiring uniform numbers of players who are elected in the Baseball Hall of Fame.
El Toro has a Hall of Fame resume and is beloved in Los Angeles, but due to the unwritten rule, L.A. will not budge.
Noah will rock that number 43 Dodger blue with pride, and help bring L.A. another championship.
Noah Syndergaard Reveals Why He Signed With Dodgers, Getting Velocity Back