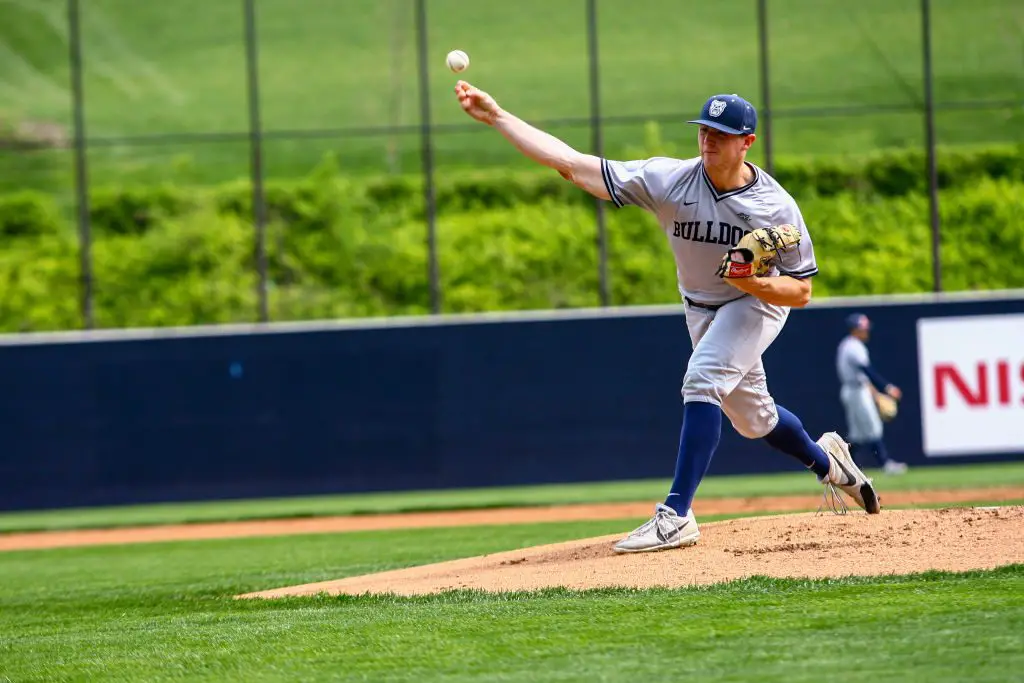 Dodgers Team News
Dodgers: Pitching Prospect Ryan Pepiot Reveals His Four Favorite Players Growing Up
Top Dodgers pitching prospect Ryan Pepiot has turned plenty of heads in his three years of professional baseball. The 6'3" righty is ranked 61st on MLB Pipeline's Top 100 prospect list.
Pepiot joined Clint Pasillas and Brook Smith on the Blue Heaven Podcast to talk about adjusting to the life as a pro ball player, his nickname, and his favorite players growing up.
Pepiot played his high school ball just outside of Indianapolis, IN at Westfield High School. Westfield is 127 miles northwest of Cincinnati so it's no surprise that he gravitated towards the Reds.
"My favorite player was Ken Griffey Jr. My Dad is from Ohio so, grew up as a Reds fan. I lived two hours from Great American Ballpark so we'd always drive down there."
Griffey spent eight full seasons with the Reds before being traded to the Chicago White Sox at the 2008 deadline.
Pepiot's kept the Reds train rolling when he listed off two of his other favorite players and admitted that he didn't grow up wanting to be a pitcher. The baseball gods had other plans.
"I liked Brandon Phillips when I got a little older. Obviously, Joey Votto. Those were probably the three I watched growing up. Selfishly, I wanted to be a hitter, but I wasn't good enough to do that."
When it comes to pitchers, Pepiot was a big fan of a hurler with an iconic delivery that also spent his prime years in Cincinnati.
"I always liked Bronson Arroyo too because of his high leg kick. When you're playing whiffle ball in the backyard, you try to imitate people, I always tried to do that, but then, you get about two of those in and you're like, 'Alright, the hamstring's about to tear'".
With his hamstring intact, Pepiot himself has a bright future ahead in professional baseball. He'll likely begin his 2022 season in the rotation for the Triple-A Oklahoma City Dodgers.
Have you subscribed to our YouTube Channel yet? Subscribe and hit that notification bell to stay up to date on all the latest Dodgers news, rumors, interviews, live streams, and more!
MLB News: 'Little Progress' Made in Latest CBA Negotiations;Spring Training in 'Grave Danger'