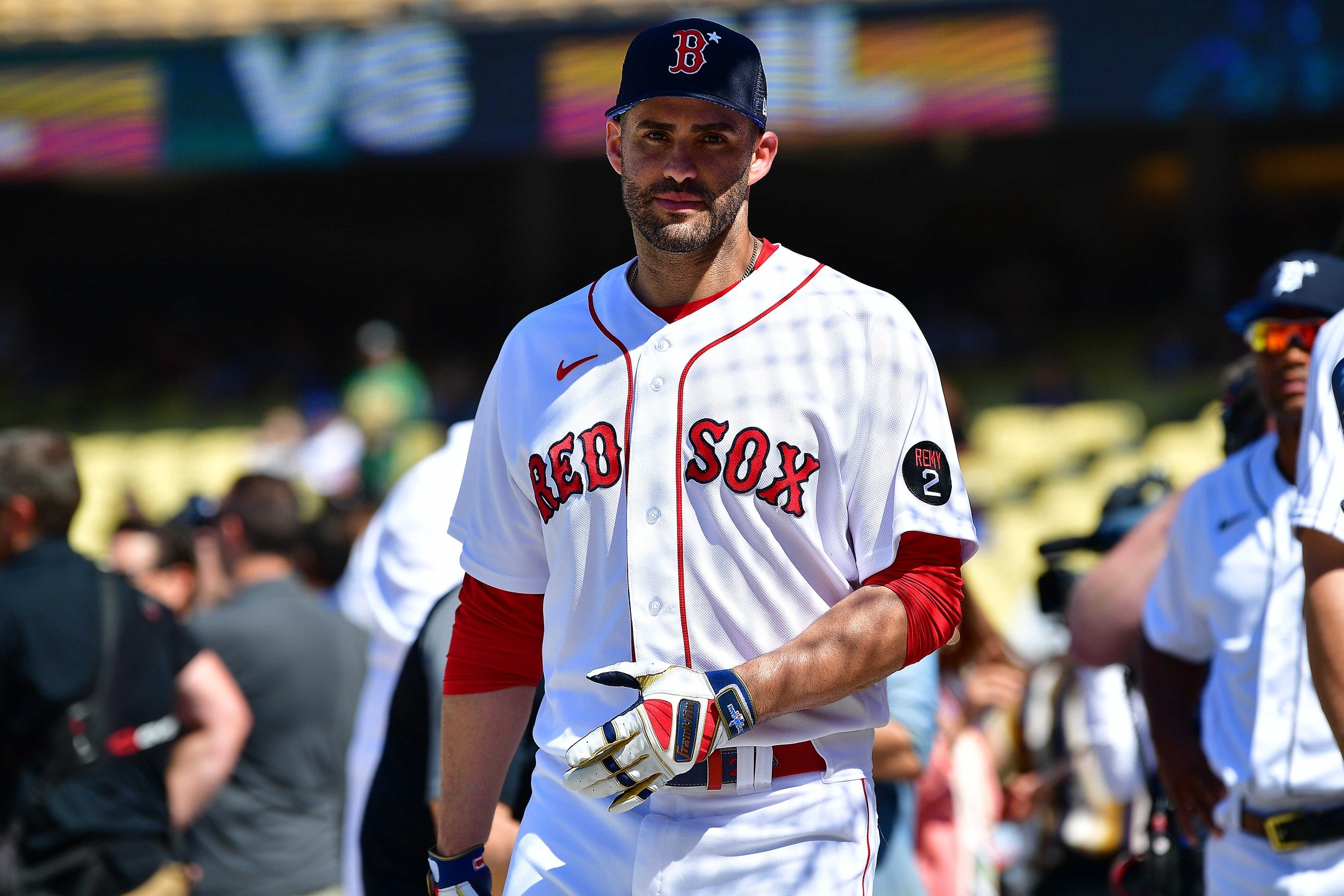 Dodgers Team News
Dodgers Rumors: LA Exploring Potential Trade for Red Sox Slugger J.D. Martinez
The Dodgers have never been afraid to make a splashy trade during the Andrew Friedman era. Before Nationals star Juan Soto suddenly became available, the Dodgers team president had publicly stated that the franchise's preference was to lean on "internal" improvements to the roster. However, Friedman noted how the Dodgers "owe it to our fans" to explore adding a player like Soto, but according to one insider, the team is also looking at relatively cheaper trade targets including Boston Red Sox slugger J.D. Martinez.
In an episode this week of Dodger Talk on AM570, host David Vassegh noted that 
"I've also heard that the Dodgers are kicking the tires on right-handed hitters like J.D. Martinez, Ian Happ, Brandon Drury, even Josh Bell of the Nationals."
After a blistering June (20-6), the Martinez and the Red Sox have been nothing short of dreadful in July (6-16), including a shocking 28-5 loss to Toronto last Friday.
The expanded playoffs still offer the Red Sox (49-49) offer the Boston faithful some hope, but the organization could suddenly be selling off parts before next week's August 2nd trade deadline.
Martinez, who only serves as a DH these days, is on the final year of the five-year deal he signed in 2018 so it would be an upgrade in the form of a rental for the Dodgers, but an enticing one nonetheless.
The five-time All-Star has historically crushed left-handed pitching (.958 OPS in 1,469 PAs) and considering Max Muncy's offensive struggles this season, would add even more depth to an already potent lineup.
This season, Martinez is slashing .299/.367/.477 and owns a 1.051 OPS versus lefties. His .785 OPS versus righties isn't eye-popping, but still an upgrade.
Now, "kicking the tires" and "actively negotiating" are two very different things, but don't be surprised if the Dodgers add a bat at the deadline.
Have you subscribed to our YouTube Channel yet? Subscribe and hit that notification bell to stay up to date on all the latest Dodgers news, rumors, interviews, live streams, and more!
Dodgers: Andrew Heaney Excellent in Win Over the Nationals