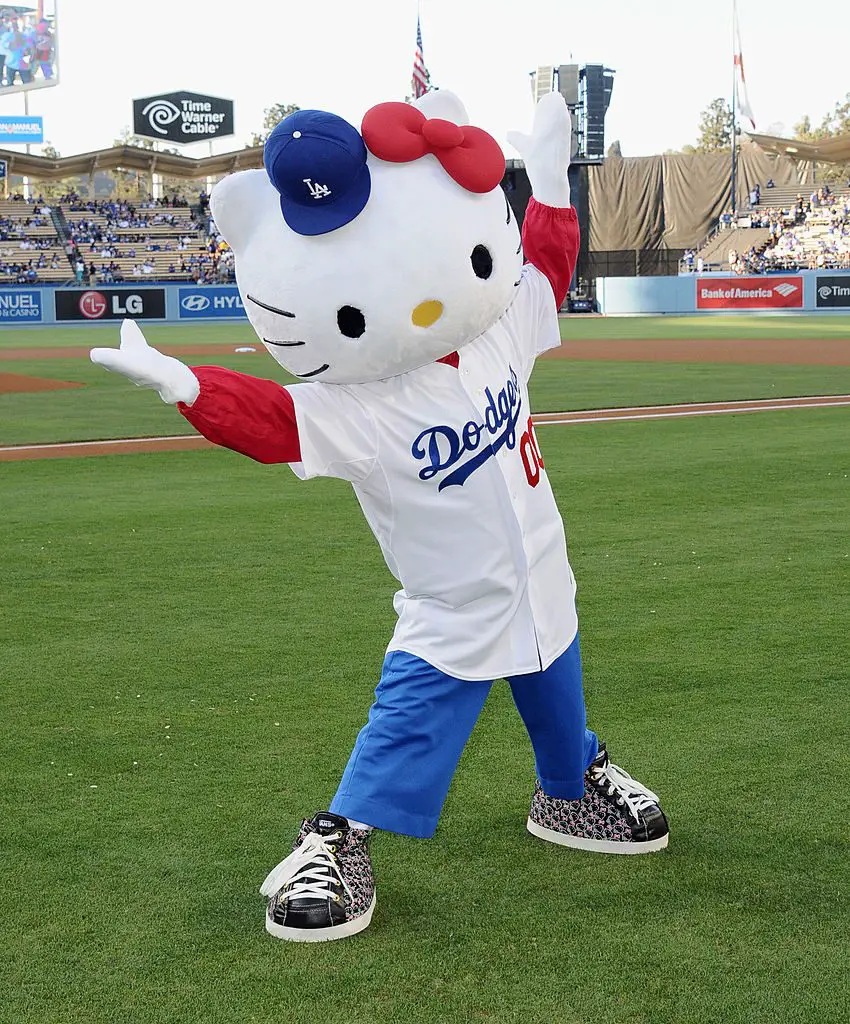 Fans of Hello Kitty and the Los Angeles Dodgers are in for a treat when Hello Kitty Night returns to Dodger Stadium on September 14. Those who wish to get the exclusive Hello Kitty knit cap must purchase a special event ticket package which can be done here.
Hello Kitty Night returns to Dodger Stadium on 9/14! Purchase a special ticket pack at https://t.co/ydbi82fy5G to receive this @hellokitty knit cap. pic.twitter.com/wTHywe072V

— Los Angeles Dodgers (@Dodgers) September 8, 2021
Helly Kitty night continues a homestand filled with giveaways and special evenings at Chavez Ravine. The Dodgers are set to honor the life and legacy of Hall of Fame manager Tommy Lasorda on Monday night. Lasorda, who passed away this January, would have been 94 this month. The team will also be giving out Tommy bobbleheads to the first 40,000 fans on Monday night.
And following Hello Kitty night on Tuesday, the Dodgers will celebrate the 40th anniversary of Fernandomania with a Fernando Valenzuela bobblehead giveaway on Wednesday at the ballpark. Once again, the giveaway goes to the first 40,000 fans through the turnstiles.
The Dodgers lead the Majors in both home and road attendance and have recorded 38 sellouts so far this season.
Looking for more Dodgers News? Subscribe to our YouTube Channel! Subscribe and hit that notification bell to stay up to date on all the latest news, updates, rumors, interviews, live streams, and more!
NEXT: Clayton Kershaw Set to Return to the Mound on Monday