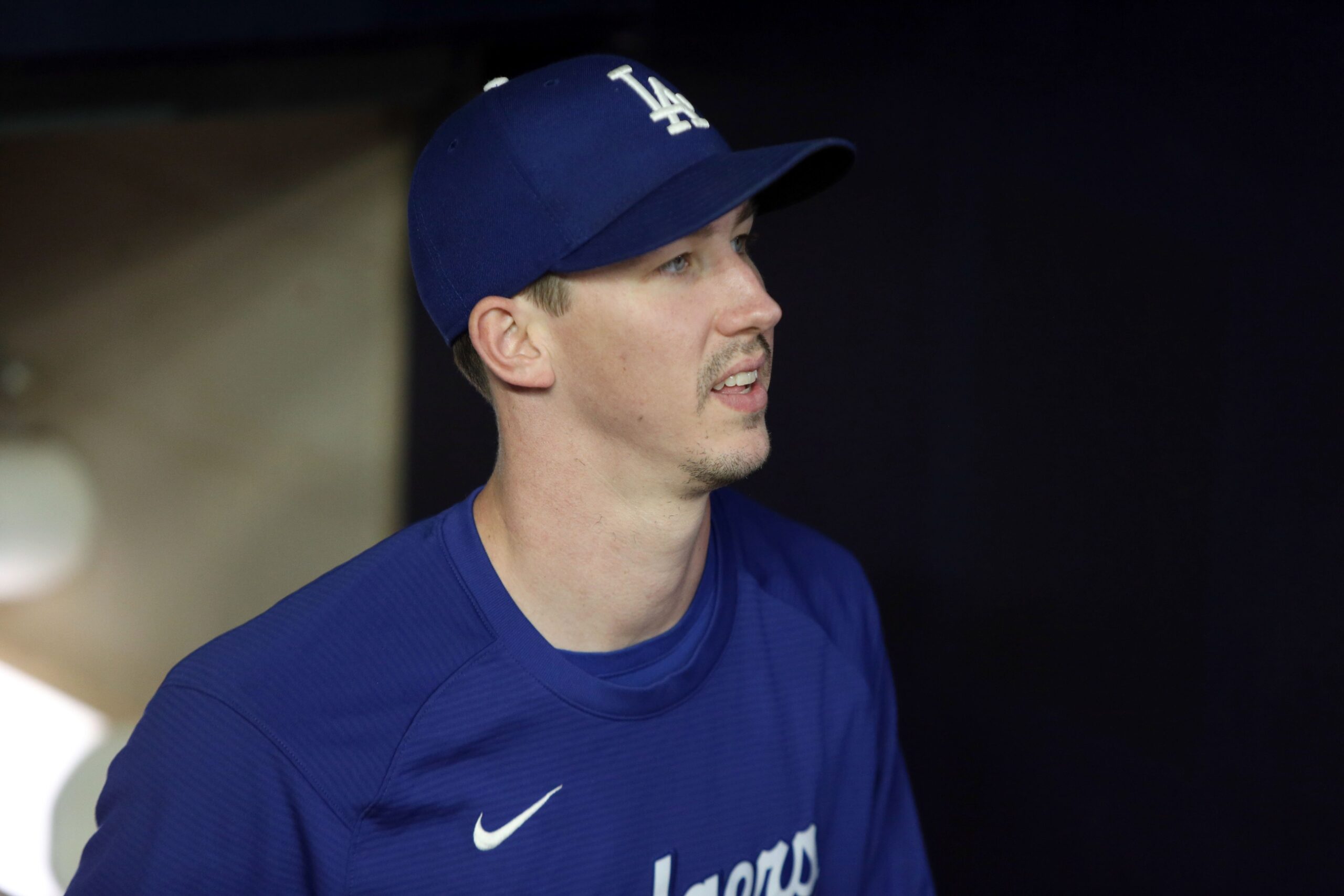 Dodgers fans got great news on Thursday evening when a report dropped saying that the team and free agent ace Clayton Kershaw were nearing an agreement on a one year contract. For the second straight offseason, Kersh was on the open market with rumors tying him to his hometown Texas Rangers.
Thankfully for fans in LA, the stress didn't last as long as last winter.
Kershaw's return is an absolute win for the Dodgers on several levels.
You're bringing back a franchise icon.
You need starting pitching help for next season.
The idea of Clayton in another uniform feels like nightmare fuel.
The move is also a win for his teammates. One teammate who took to Twitter to react to the news was number 22's good friend, number 21. Walker Buehler retweeted MLB insider Ken Rosenthal's report with a simple message.
Big boy back.
Big boy back https://t.co/D1O8UjPESP

— Walker Buehler (@buehlersdayoff) November 11, 2022
While Walker is expected to be sidelined for most if not all of the 2023 season following August Tommy John surgery, the right-hander is still yoked to see his long-time rotation mate return. Since Buehler's first full season as a starter with the Dodgers, he and Kershaw have combined to win 98 games during the regular season.
By all accounts out of the clubhouse, Buehler is one of those guys you want on your team. Little things like this help solidify why.
The Dodgers still have a whole lot of work to do this offseason. They're expected to make a run a retaining All-Star left-hander Tyler Anderson if he doesn't accept his qualifying offer. The 40-man roster is also a big overstuffed with players that need playing time but might not get it in LA. Additionally, there's an opening at shortstop and a need to rebuild the bench ahead of spring training.
It's nice to have one important item checked off the list so early… big boy back.