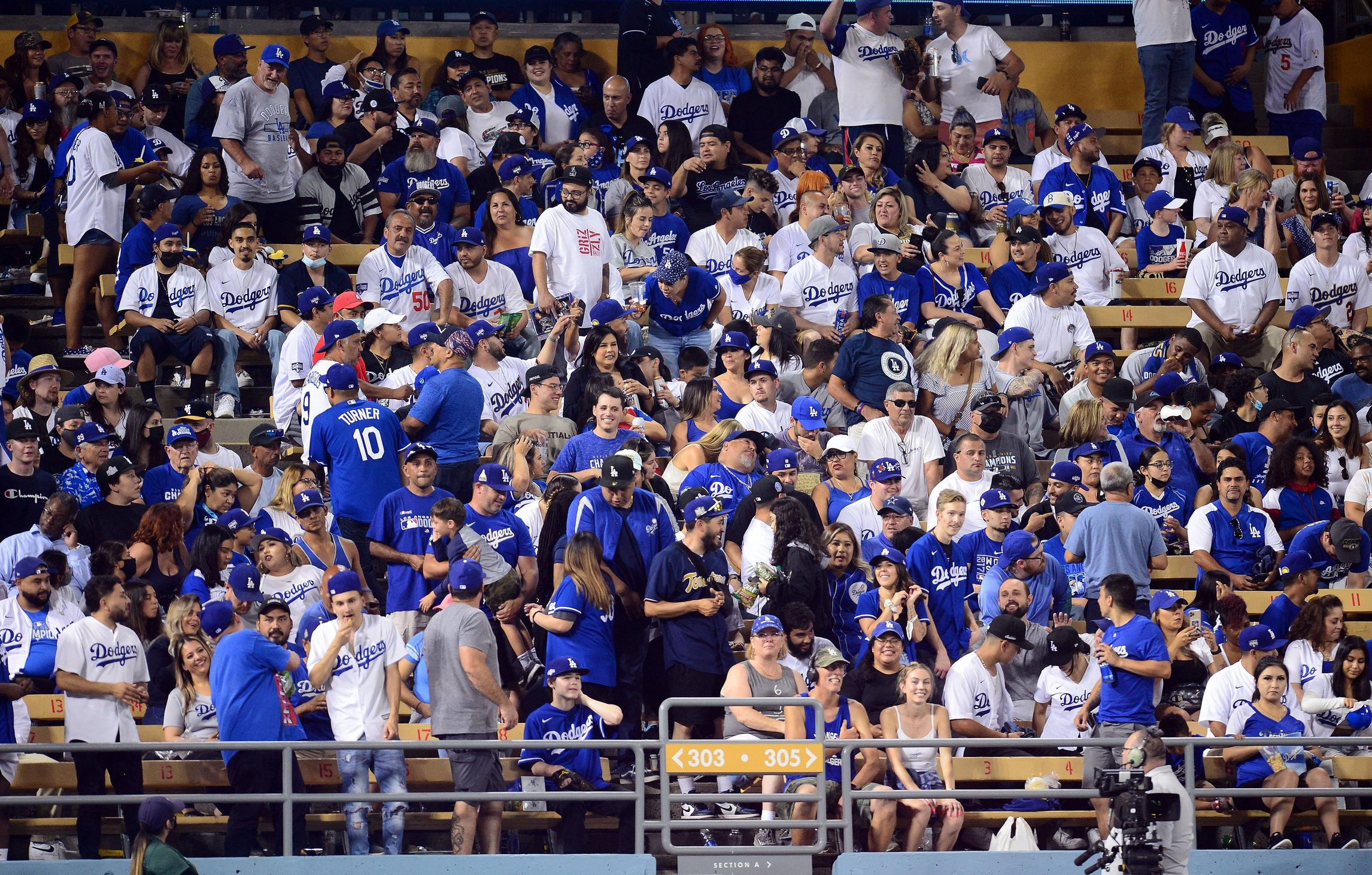 The Dodgers are used to having some star power in attendance for their games. With the stadium right in Los Angeles, it's almost expected that celebrities will make their way out to games on a daily basis. But this was a new one for all of us. 
Usually, the stars that make their way out to Dodgers games have seating away from the general population. You see them right behind home plate or hidden somewhere in the suites or seats around the field. But Kendrick Lamar took a different route. 
The 14-time Grammy Award winner was not hidden from the big Dodgers crowd or sitting far away. Instead, he was out in the right-field pavilion sitting with everyone. And the fans that were able to realize what was going on broke out their phones immediately. 
Kendrick Lamar just randomly sitting in the pavilions ????

Compton is definitely in the house. @kendricklamar #LetsGoDodgers #DodgerStadium pic.twitter.com/sHVoEKqoE6

— Lenny (@_TheSinisterKid) April 20, 2022
It's pretty wild to see, but also very cool. Dodgers fans at the game were certainly happy to see it, especially with the way the game was going for Los Angeles. 
Have you subscribed to our YouTube Channel yet? Subscribe and hit that notification bell to stay up to date on all the latest Dodgers news, rumors, interviews, live streams, and more!
Dodgers: Freddie Freeman Jokes About Fans Chanting His Name