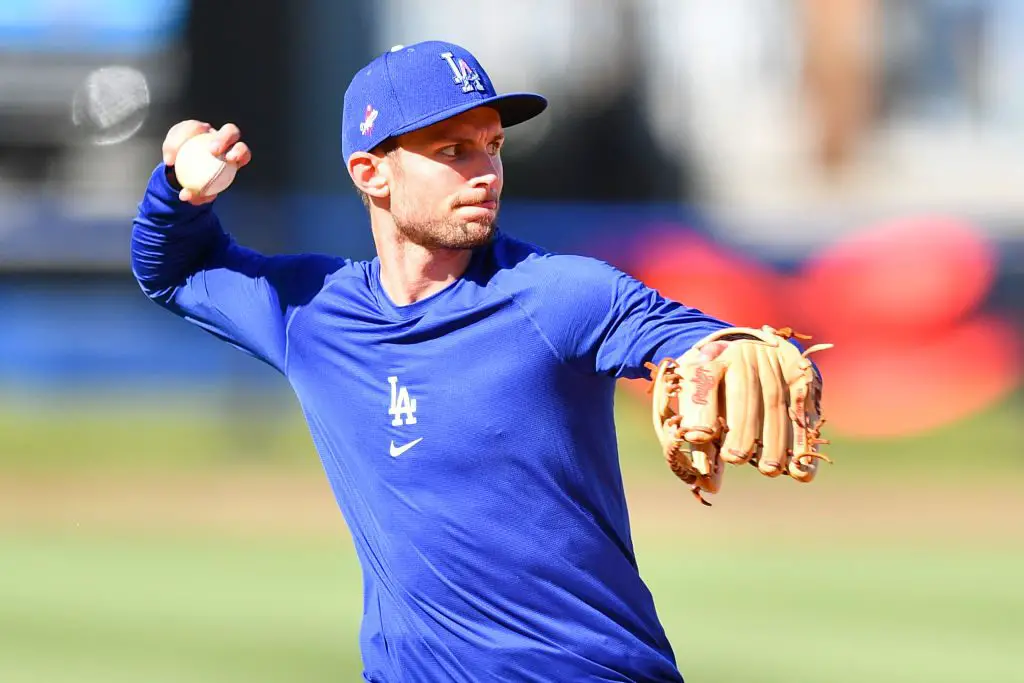 Dodgers fans have been mesmerized by Trea Turner. From causing chaos on the base-paths to simultaneously blowing a bubble gum bubble and fielding a ground ball, Turner's athleticism has not gone unnoticed. So it's not surprising that the Dodgers decided to feature Trea in the latest edition of their getting-to-know-the-players series.
Answering questions like "If a movie was made about your life, what genre would it be and who would play you?" to what his dad actually wanted to name him, "Coffee With Trea" gives fans a bit more insight into what he is like off the field.
If a movie was made about @treavturner's life, who would play him? Find that out and more in an all new episode of Coffee with Trea! Watch the full episode now on https://t.co/ddAWW1G6J7. pic.twitter.com/nBCKLsFh8V

— Los Angeles Dodgers (@Dodgers) October 3, 2021
Mookie Betts and Brusdar Graterol have also been featured in this series in the past and are just as great as you would imagine.
Have you subscribed to our YouTube Channel yet? Subscribe and hit that notification bell to stay up to date on all the latest Dodgers news, interviews, live streams, and more! You can also subscribe to our Blue Heaven podcast for the latest in sports news and discussion. 
NEXT: Did Blown Call Cost LA the Division? How MLB Should Change its Postseason & More