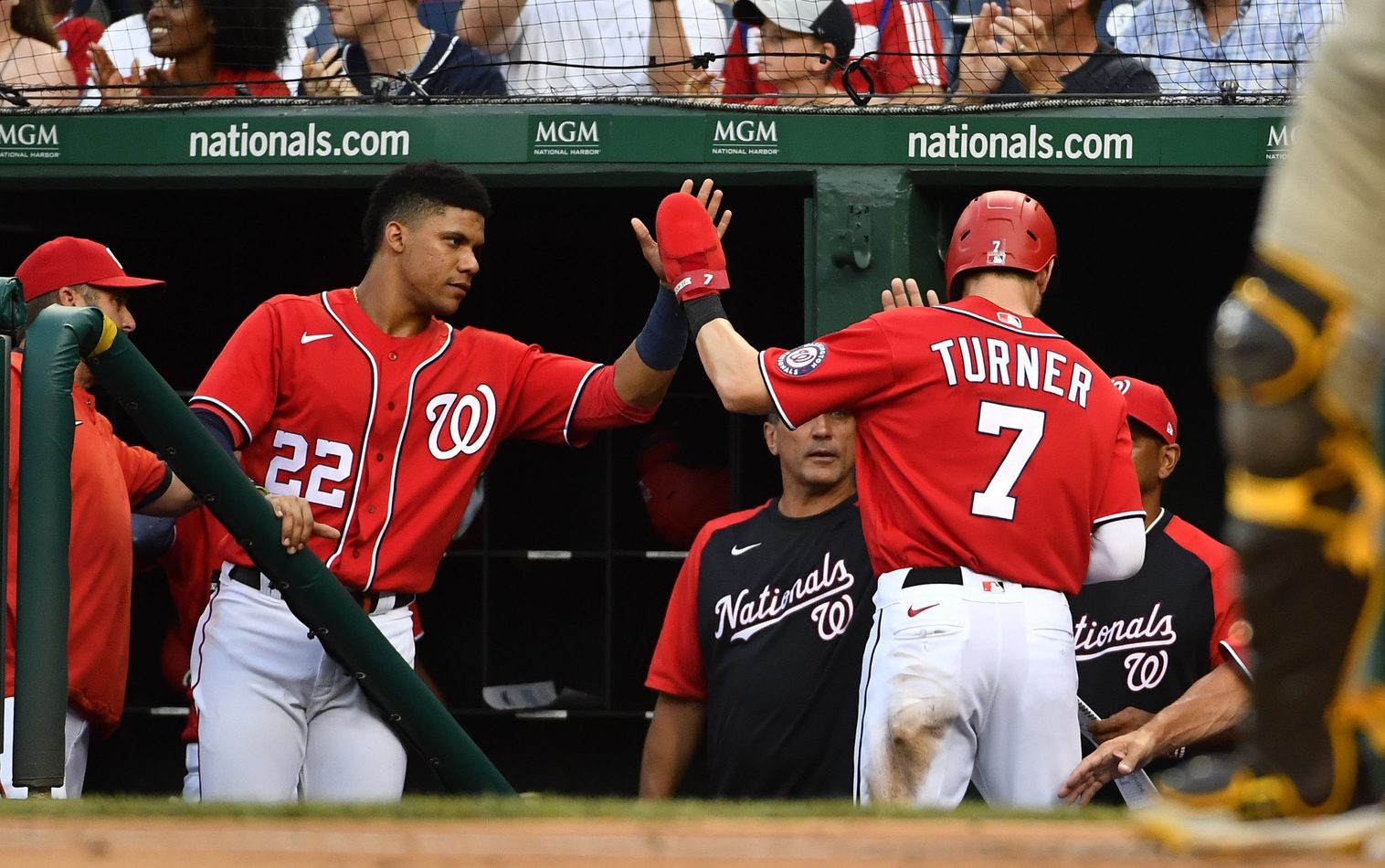 Editorials
Nationals Juan Soto: Can the Dodgers Compete with Record Breaking Offer?
The Dodgers and their fans are obviously thinking about the here and now at the moment. With this team cruising despite being riddled with injuries, everyone's eyes in Los Angeles are set on a championship run. But there are some considerations to make for the future.
Juan Soto has long been on the wishlist of Dodgers fans. But when the Nationals reportedly offered him a whopping $350 million this offseason and topped that at some point this year, it felt like he was out of the running. But Soto has not accepted that long-term deal, and that opens the door. 
There are obviously a lot of things to consider before the Dodgers offer almost a billion dollars to Mookie Betts and Juan Soto. They need to think about the long-term goals of the team, and a contract of that size could slow their growth. But if done right, they could make it happen. 
Maybe they will look to capitalize on his youth and sign him to a shorter deal worth a lot of money. Getting up over $45 million annually isn't entirely out of the question for the Dodgers, and they've shown in the past they are willing to do so. A 4-year deal worth $170-$180 million would be wild, but it can be done. 
The Dodgers also have to consider that they face a tough situation with Cody Bellinger last year. As bad as he has been, they would still need to pay over $20 million to keep him on their roster in his final year of arbitration. That's tough to swallow for a guy that has been really bad since his 2019 MVP year. 
The problem is that Soto isn't even a free agent until after the 2024 season. But if they landed him in a trade, that extension deal could be a real thing. It would just be a matter of getting him here, which is easier said than done. 
So the answer is yes, the Dodgers could potentially compete with the Nationals for Juan Soto. That's a guy that has an OPS of .957 for his entire career and hits around .300 with ease. But is it worth it? Drop into the comments and let us know. 
Have you subscribed to our YouTube Channel yet? Subscribe and hit that notification bell to stay up to date on all the latest Dodgers news, rumors, interviews, live streams, and more!
Dodgers News: Doc Answers Whether or Not MVP Cody Bellinger Will Ever Return