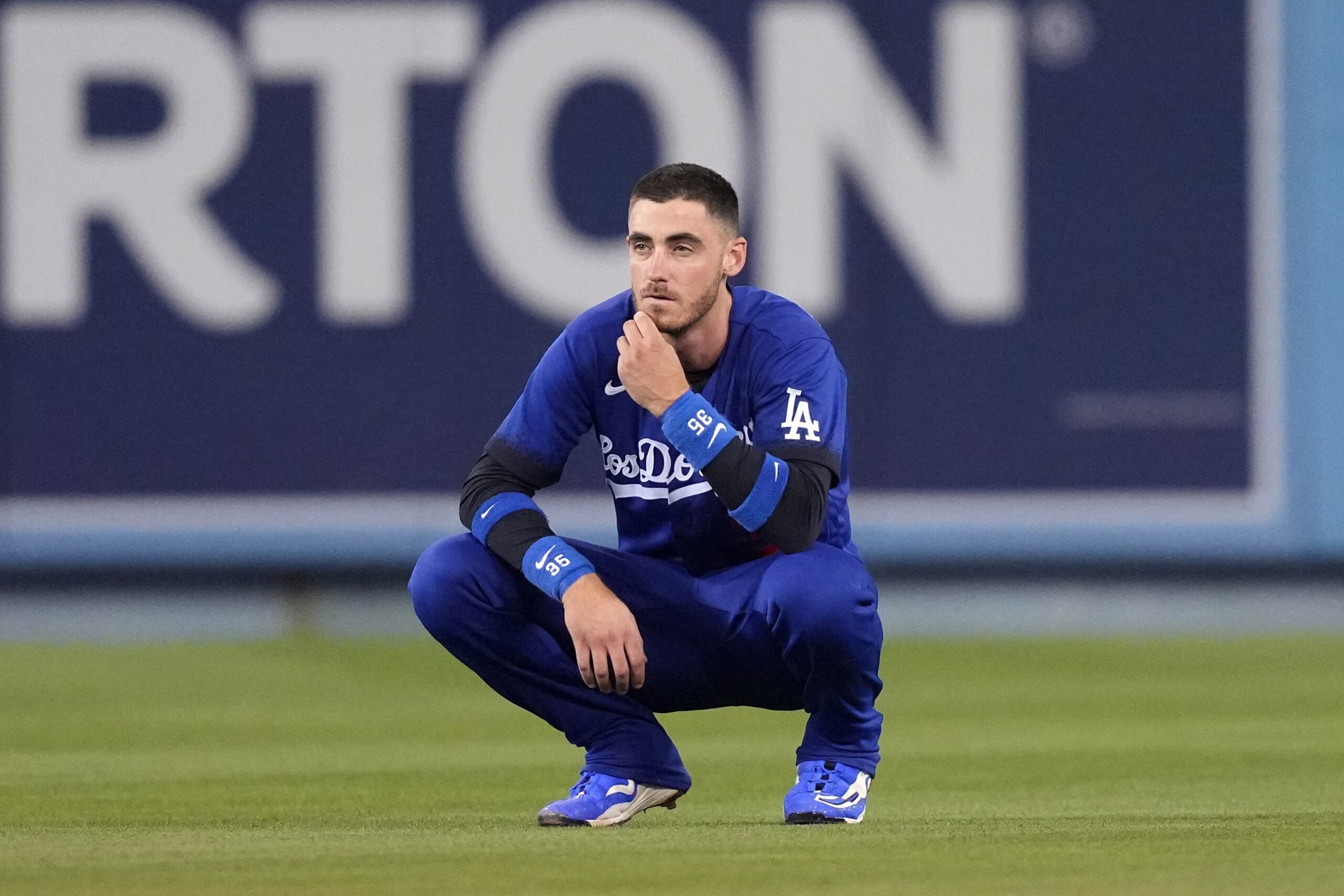 Dodgers Team News
Cody Bellinger Rumors: AL East Team May Pivot to Former Dodgers MVP, if Non-Tendered
One of the most fascinating subplots of the Dodgers' tough decision whether to offer Cody Bellinger a contract by Friday afternoon's tender deadline is where the former MVP might end up if Los Angeles decides to part ways with him. It could become a very real question just hours from now.
L.A. could just choose to keep Bellinger and go to arbitration with him, although he'd definitely make at least $14 million and probably somewhere in the $17-18 million range. They could also choose to non-tender him and try to negotiate a lower-dollar deal, perhaps an incentive-laden multi-year contract with options or opt-outs. Or they could just let him walk.
If they let him go, MLB insider has thoughts on one team that might be interested.
The #BlueJays are one team to watch on Cody Bellinger if he is non-tendered; they are known to have interest in FA Brandon Nimmo.

The Jays want to add a left-handed bat in the outfield, and Rogers Centre is a great place to revive one's offensive numbers. @MLBNetwork

— Jon Morosi (@jonmorosi) November 17, 2022
Currently, the Blue Jays only have three big league outfielders: Lourdes Gurriel, George Springer, and Whit Merrifield. They recently DFA'd Raimel Tapia and Bradley Zimmer, and they traded Teoscar Hernandez to Seattle. So they're definitely in the market for an outfielder.
But would a guy who has been 36 percent below league average offensively over the past two seasons really be who they'd go for? Toronto plays in a tough division and is trying to built a perennial playoff contender, and that's a risky move unless it's very cheap.
As Morosi hinted at, Rogers Centre in Toronto is very friendly for homers and doubles, but Bellinger's underlying issue is a lack of bat speed (which manifests in an inability to catch up to high fastballs and a lower exit velocity). There are (hopefully) fixes to be made, but switching stadiums would be a band-aid. If Bellinger gets right, it doesn't matter what stadium he's playing at; if he doesn't get right, it still doesn't matter what stadium he's in, but for the opposite reason.
Have you subscribed to our YouTube Channel yet? Subscribe and hit that notification bell to stay up to date on all the latest Dodgers news, rumors, interviews, live streams, and more!