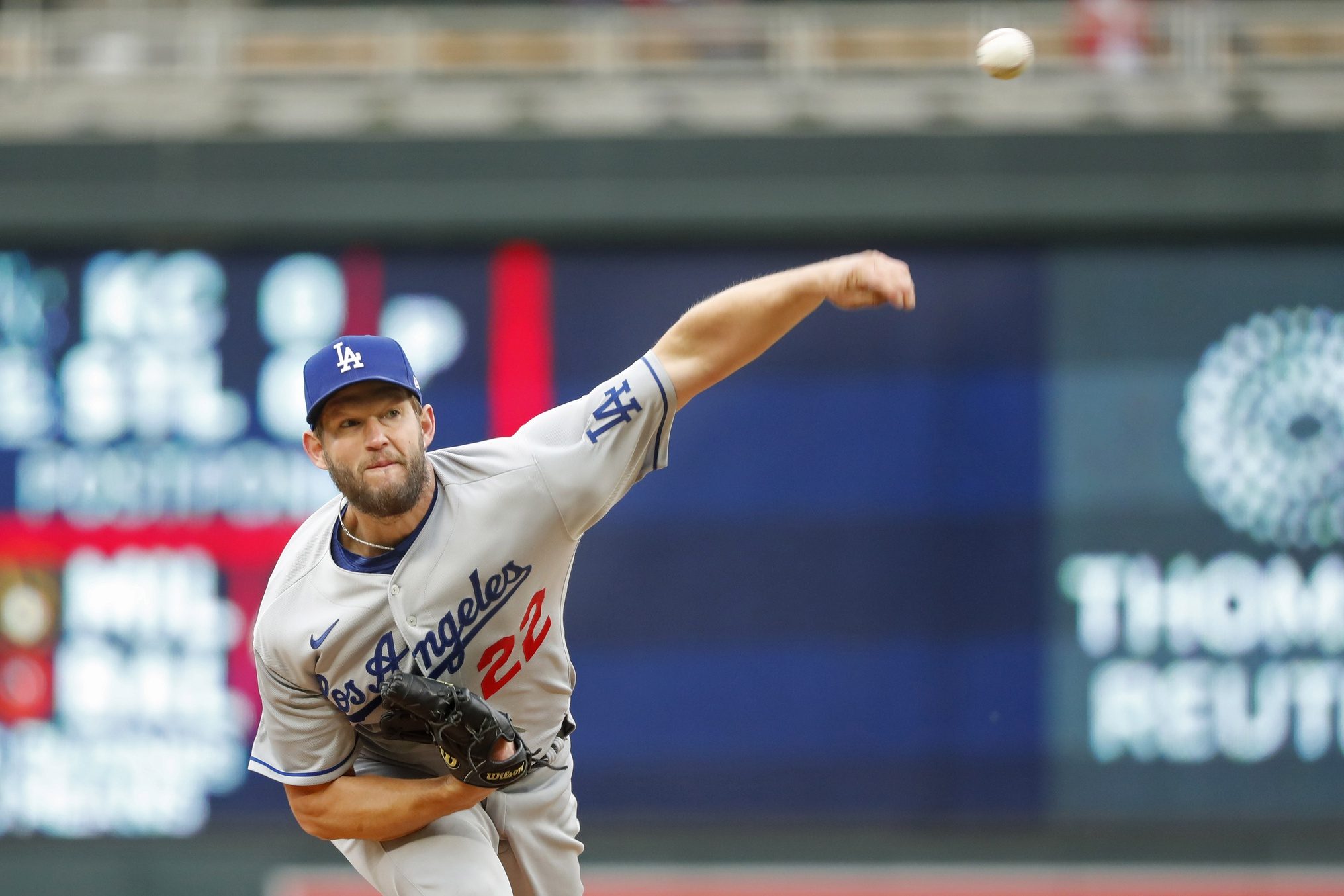 Dodgers Team News
Dodgers: Clayton Kershaw Feels Bad For Fans Following Perfect Game Bid
It's the topic around MLB this week and one that has been pounded into the ground by now. But we promise that this is the last time that we will talk about the Dodgers pulling Clayton Kershaw out in the middle of a perfect game. 
But it was a tough thing to watch, especially for Dodgers fans. And when reflecting on the decision, that's what Clayton Kershaw kept talking about. Dave Roberts also said tat he had felt for the fans when he was asked about it before Thursday night's game. 
But Kersh does feel bad for the fans. For as bad as he wanted to complete the perfect game, he knows that Dodgers fans braving the cold of Minnesota really wanted to see it happen. 
"If I was a fan, I would want to see somebody finish the game. From a fan's perspective, I do feel bad for that. I wish I could've done it. But yesterday wasn't the day."
But the decision was the right one, given everything that Kershaw has been through over the last 6 months. The Dodgers pitcher also addressed that, adding that there was no guarantee that the perfection would have been completed. 
"I could've thrown nine innings and been fine for the rest of the season. I could've thrown two innings yesterday and be hurt the next day. Nobody knows. But in the moment, I felt like that was the right call for my personal health, the best interest of the team and me being ready in October. It all seemed like the right call at the time."
What's done is done. There is no going back for the Dodgers or Clayton Kershaw. But when he hoists that World Series trophy at the end of the season very few will remember this decision. We over me. 
Have you subscribed to our YouTube Channel yet? Subscribe and hit that notification bell to stay up to date on all the latest Dodgers news, rumors, interviews, live streams, and more!
Dodgers: David Price to Donate Salary From Friday For Jackie Robinson Day