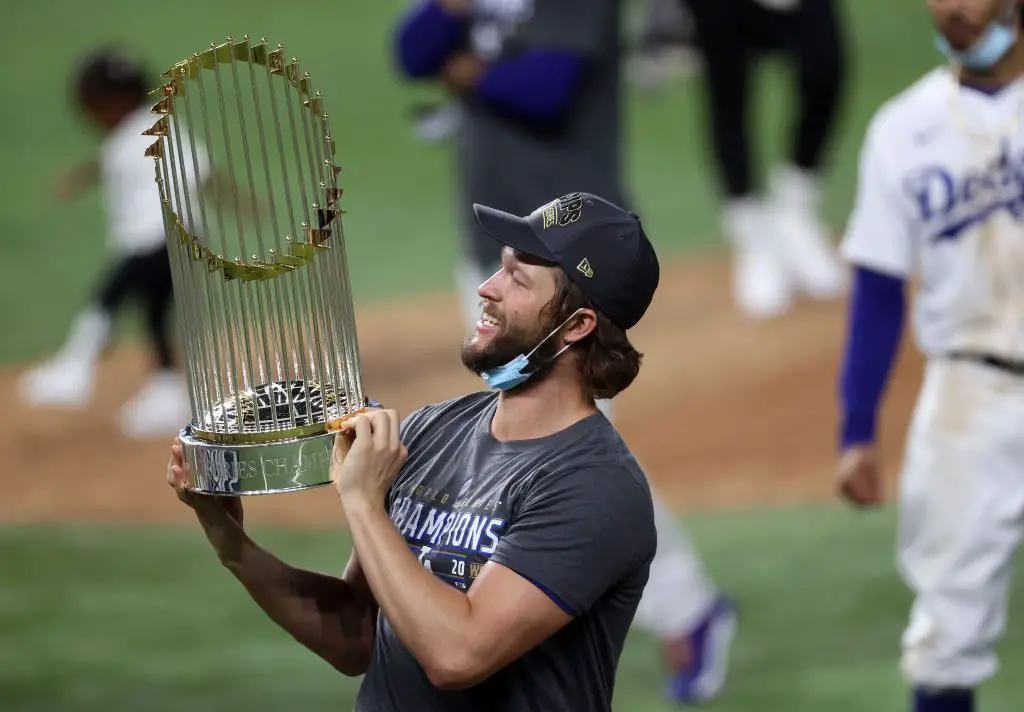 Dodgers Team News
Dodgers: Clayton Kershaw Shares his Very Specific Christmas Wish List
Clayton Kershaw remains an interesting character in the best ways possible. The long-time Dodgers ace finally made it to the promised land this past October and added World Series champion to his Cooperstown resume.
Since then, he's been making the rounds across sports talks shows and showing an even more open and fun version of himself. This week, he joined MLB Network's "Intentional Talk" where former big leaguer Kevin Millar wondered, what could Clayton Kershaw want for Christmas after finally getting that elusive ring?
So… what could the guy who now officially has it all possibly want for Christmas? Let's say it has some layers to it.
"So I don't know if I'm gonna be able to make this happen," Kershaw told Millar, "but what I've kind of mentioned to Ellen, my wife, is that — so we have a playground right across the street. And they have a basketball court. And everybody in every spring training clubhouse is like, 'hey, I can shoot better than you.' 'Hey, I'm a way better 3-point shooter.' Like, Joc and Barnesy and some of the guys in our clubhouse, that's all they do.
So what's his plan and gift idea?
Well, I really want to see it. So, what I want for Christmas is five racks of basketballs and I want to do a 3-point contest every day, for like a minute, and see what I can get and then go into spring training like, 'alright, I'll shoot with you guys and then just blow them out of the water. That's my dream for spring training.
Clayton Kershaw, the ultimate competitor.
He's already a three-time Cy Young award winner, so he's good at his day job. He's hosted multiple ping pong tournaments and even won his own event. So why not add another thing to be good at, right?
Never change, Kersh.
Have you subscribed to our YouTube Channel yet? Subscribe and hit that notification bell to stay up to date on all the latest Dodgers news, rumors, interviews, live streams, and more!
NEXT: How Clayton Kershaw Spends His Millions! Real Estate, Endorsement, & Contract History!