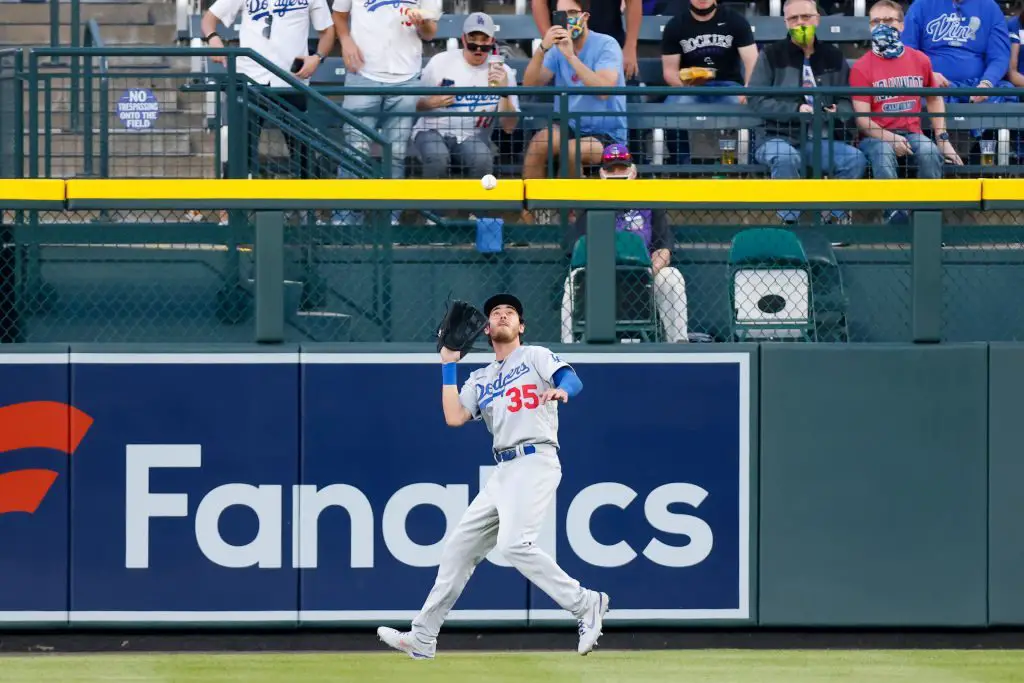 Dodgers Team News
Dodgers: Cody Bellinger Taking Great Strides in His Road to Recovery
The Dodgers have been hit hard by the injury bug in the first few weeks of the season. They've had All-Star talent go down with aches and pains, but have found the right pieces to keep them grinding out wins. 
One of those guys injured early on was Cody Bellinger. The former NL MVP was stepped on at first base in the Athletics series two weeks ago. The Dodgers placed him on the injured list after an MRI revealed a hairline fracture in his leg. 
The Dodgers look like they could be without Mookie Betts after taking a fastball off of his forearm on Monday. But the good news is that Bellinger is on the mend and is taking big steps towards a return. Dave Roberts provided an update on Monday afternoon. 
Cody is with us and had a really good day of work. He did some light jogging, taking some swings, played catch, he's going to take some balls off of the bat I think. So today was a good considerable day, hopefully he comes out of today feeling good and we'll continue to progress. 
Bellinger still has a few hurdles to get through on his road to recovery. In terms of his timelines, the Dodgers would be allowed to activate him at any point this week. It's unclear what the plan is at this point though, as they will likely wait until he feels 100 percent ready to go. 
On Tuesday, Doc added that Cody may likely head to the club's alternate site at Camelback Ranch in Arizona to pick up at-bats and get back up to game speed before returning to the team.
Few teams are built to withstand a deluge of injures like the Dodgers. But even with the number of guys falling like flies, they've found a way to win 13 games and win the division. The important thing now is to make sure that everyone is healthy. 
Dodgers: Roberts Explains His Decision to Use Brusdar Graterol in a Tight Game Sunday