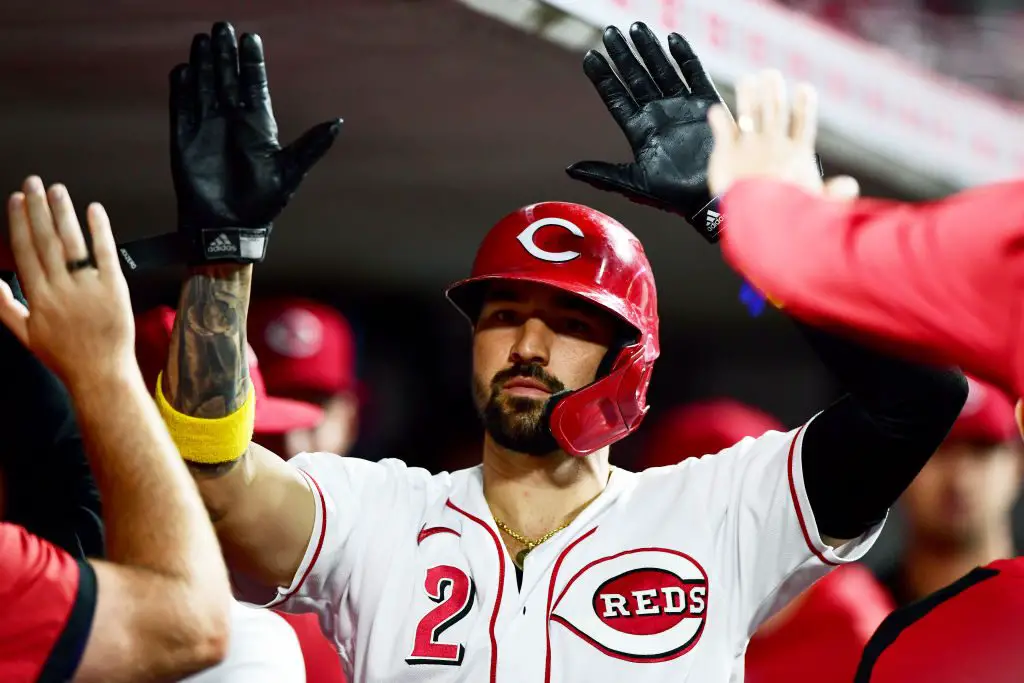 Editorials
Dodgers: Does Nick Castellanos Fit in LA? Giants, Phillies, Marlins Rumored to Be Interested
Whenever the MLB lockout ends, the Dodgers will undoubtedly have their work cut out for them. After failing to re-sign ace starting pitcher Max Scherzer, and All-Star shortstop, Corey Seager, adding another frontline starter and impact bat will certainly be top of mind for Los Angeles.
While former MVP Freddie Freeman will likely remain the Dodgers' top target to replace Seager's production from the left side of the plate, there are alternative options to explore. If the Dodgers intend to add another impact bat, they could consider free agent slugger Nick Castellanos.
Castellanos, 29, is coming off a career year, where he set new highs in home runs (34), ISO (.267), wRC+ (140), and fWAR (4.2). Further, Castellanos earned his first career All-Star selection and Silver Slugger award in 2021. Additionally, as a right-handed bat, Castellanos holds a respectable .790 OPS, with 117 of his career 168 home runs coming off right-handed pitching.
Last season, he posted a .936 OPS, with 24 of his 34 home runs coming off righties. As far as offensive production goes, Castellanos brings a lot to the table.
However, his defense is downright offensive at times, where his -6 Outs Above Average placed him 221st in MLB last season. The good news is that the National League will likely adopt the designated hitter next season, so LA could use the DH spot for Castellanos if they sign him. However, where would that leave Justin Turner, who at age 37, would benefit from receiving a healthy portion of the DH reps to preserve him for the postseason.
WATCH:
Another cause for concern with Castellanos is his home/road splits. Castellanos mashed at Cincinnati's Great American Ballpark, where he slashed .359/.407/.702 and hit 23 home runs in 290 plate appearances. He was far less beastly on the road, where he slashed .260/.319/.454., with 11 home runs in 295 plate appearances.
The Phillies, Marlins, and Giants were rumored to be in hot pursuit of Castellanos before the lockout, so the Dodgers would need to make up some ground once the lockout ends and negotiations are free to resume. MLB Trade Rumors projects that Castellanos will sign for 5-years, $115M ($23M AAV), so he would potentially come in on a cheaper rate than the 6-years, $180M ($30M AAV), that Freddie Freeman is reportedly seeking.
We discuss if Nick Castellanos would be a good fit for LA and if his subpar defense and lack of positional versatility would make the former Red a red flag for the Dodgers.