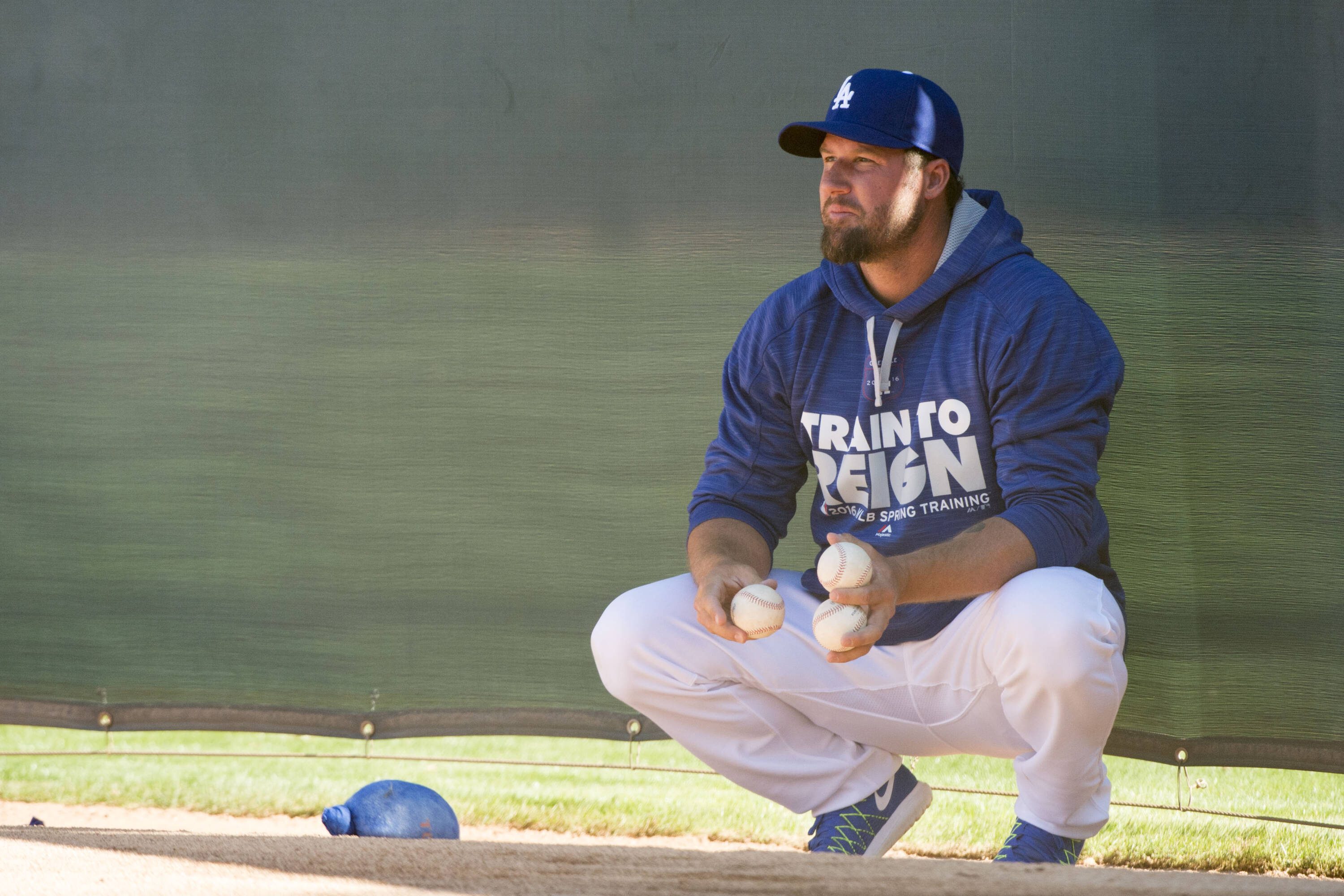 Former Dodgers closer Eric Gagné has the distinction of being the most recent closer to win the NL Cy Young. Gagné dominated hitters with a powerful fastball and a fall-off-the-table change up. Apparently, the Canadian closer can still bring it.
In a Instagram video posted by Eric Sim, the 46-year-old Gagné appears to throw three pitches in the mid-80s. Not bad for an old guy.
From 2002-2004, the righty was hands down the best closer in baseball. He logged a 1.79 ERA, 0.82 WHIP, and a K/9 of 13.3 in 224 games. During that stretch, he also won the 2003 NL Cy Young (1.20 ERA, 0.69 WHIP, 55 saves).
The most important Gagné feat of all was his incredible consecutive saves streak. He didn't blow a single save from August 28th, 2002 to July 3, 2004. As soon as Guns N' Roses "Welcome to the Jungle" came on the PA system at Dodger Stadium, Dodgers fans knew the game was over.
Gagné could bring it then, and by recent accounts, he can still bring it now – for a 46-year-old.
Catching up with Dodgers Legend Eric Gagne: Lasorda Stories, the Streak, Favorite Teammate & More!
Have you subscribed to our YouTube Channel yet? Subscribe and hit that notification bell to stay up to date on all the latest Dodgers news, rumors, interviews, live streams, and more!
NEXT: Dodgers Net Four Players in FanGraphs Top 100 List