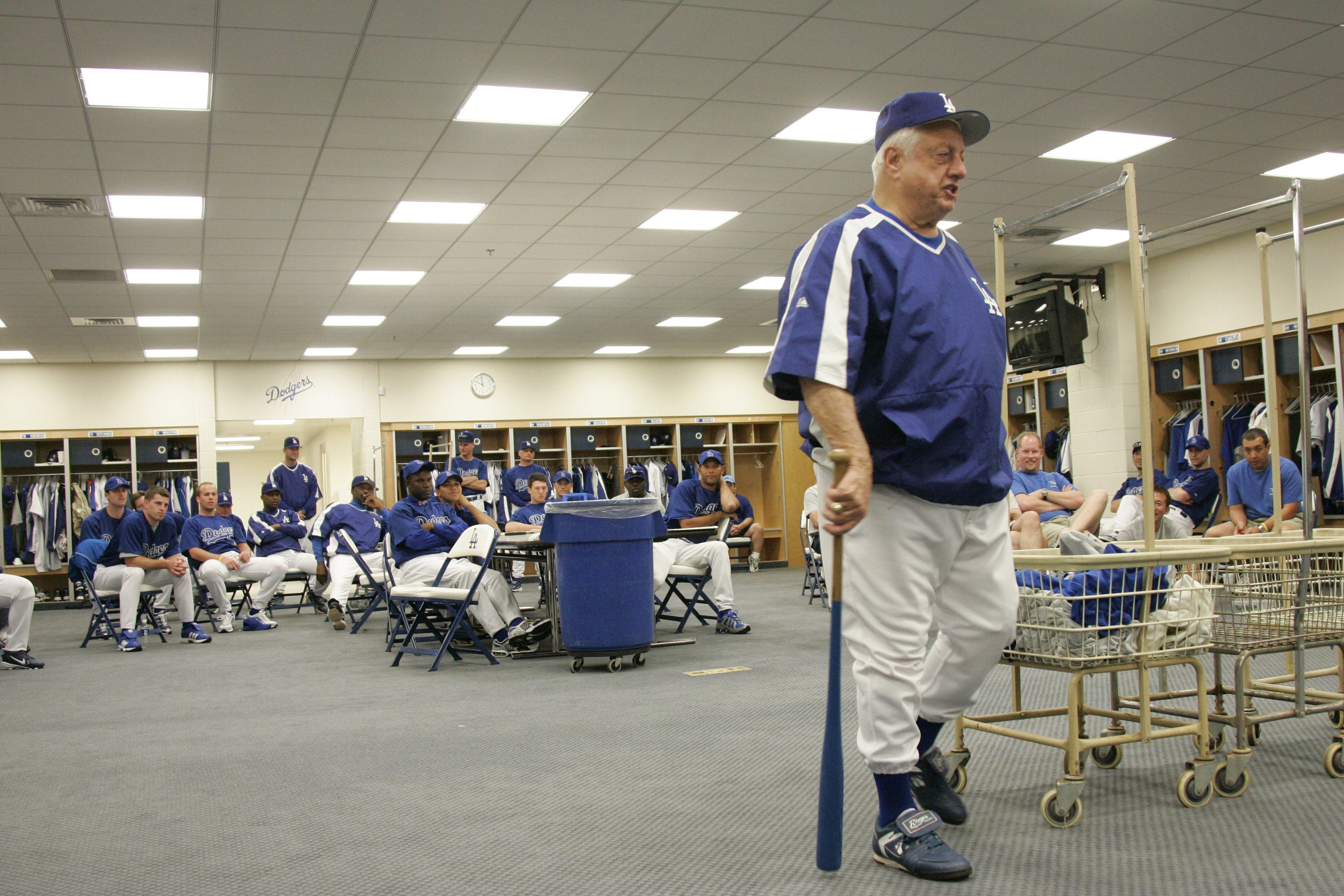 Dodgers Team News
Dodgers: Fullerton Plans a Full Day Celebration to Honor the Life of Tommy Lasorda
Tommy Lasorda's 94th birthday would have been this September. The Dodgers Hall of Fame manager passed earlier this year due to a heart attack at his home in Fullerton. And that is where Tommy called home for the last 7 decades, all while being a part of the organization. 
Fullerton will honor the life and legacy of Lasorda this coming month with a  full day of celebrations planned on Tommy's birthday. According to the OC Register, city leaders will declare September 22nd Tommy Lasorda Day to honor the Dodgers legend. 
On Tommy Lasorda Day, city leaders will also be hosting a ceremony to partner up with Tollo, Italy, the hometown of Tommy's father. This will all happen via video call, and they're hoping it will be an annual event for the Dodgers skipper. 
He passed just a week in to this new year … and he was, you know, arguably the most famous, most well-known celebrity in the city at the time. And I felt badly at the time, because with the lockdown and the pandemic, we weren't able to really pay tribute to him. -Fullerton Mayor Bruce Whitaker
Thankfully, Tommy did get to watch his Dodgers win one more title before he passed. He made the trip out to Texas in October to watch the boys take one home, their first world title since the 1988 season when Tommy was manager. 
The Dodgers manager guided the team to 2 World Series championships in his long tenure with Los Angeles. Even when he stopped his managerial career, Tommy was always there. Few people represent a team more than he did. 
Dodgers News: Cody Bellinger Relegated to Platoon Role With Healthy Roster