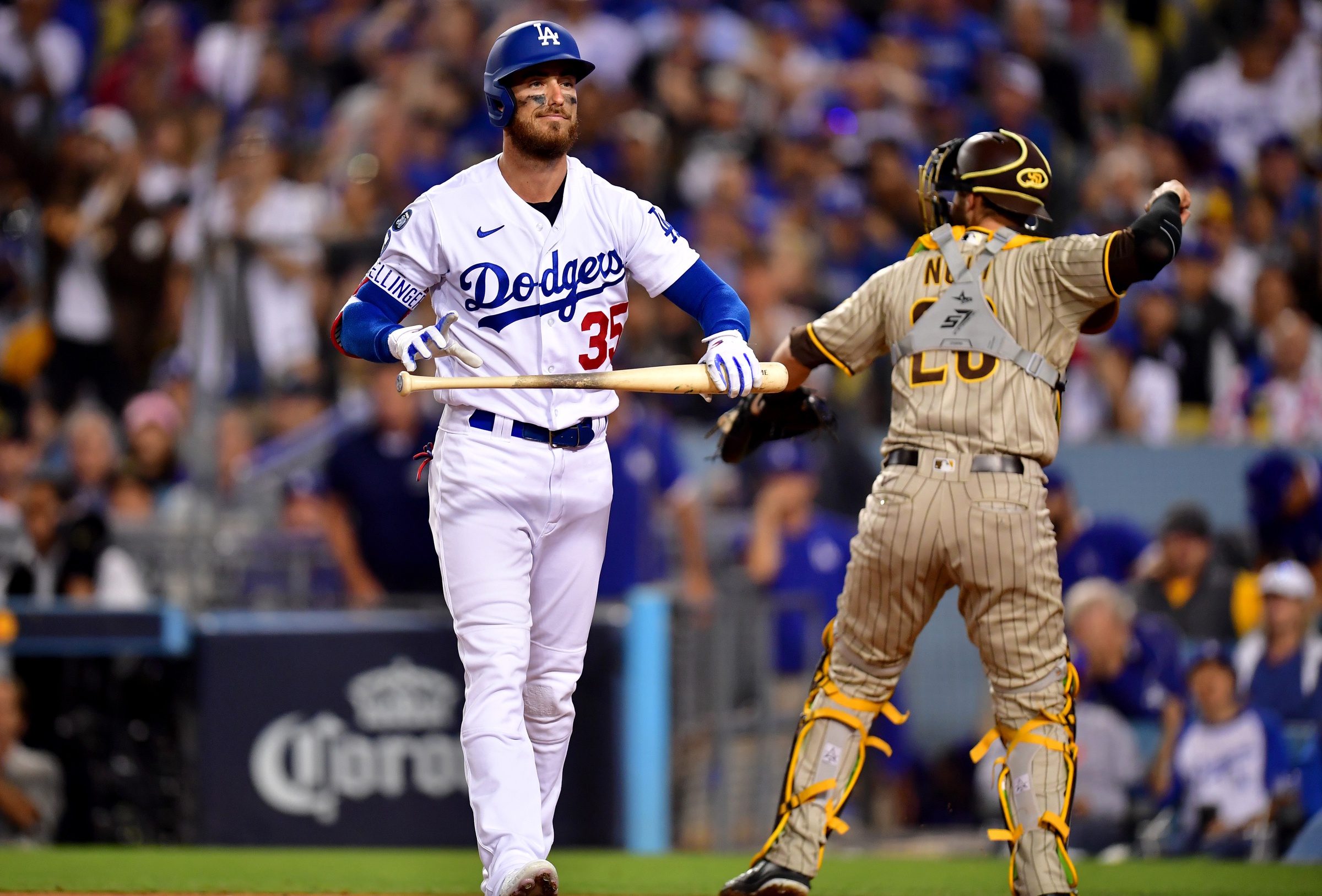 Cody Bellinger's future with the Dodgers will definitely be one of the more interesting storylines this offseason.
Bellinger, who was drafted by the Dodgers in 2013, has spent his entire six-year career in LA.
But this offseason, the Dodgers have a decision to make. They could enter their final year of arbitration with Bellinger before he becomes an unrestricted free agent in 2024. Or, they could non-tender him, and allow him to become a free agent this year.
In his exit interview on Tuesday, general manager Brandon Gomes spoke about his center fielder.
"That's not something we've discussed much internally," Gomes said in response to whether or not Bellinger would be back next season. "He's had some good offensive stretches. Belli's elite defense has continued to be there, and we still think there's upside."
Obviously, you don't expect Gomes to clearly answer whether or not Bellinger will be back next season, but his answer definitely leads you to believe the Dodgers are considering bringing him back in 2023.
Bellinger hit .210 this regular season with 19 home runs and 69 RBIs. He started Games 1 and 2 of the NLDS, but was benched in Game 3 because left-hander Blake Snell was on the mound.
Then, in Game 4 with a righty on the mound, Bellinger was benched again, much to the surprise of just about everyone. That felt like the final nail in the coffin to Bellinger's Dodger career, but we'll have to wait and see how this offseason unfolds.
Have you subscribed to our YouTube Channel yet? Subscribe and hit that notification bell to stay up to date on all the latest Dodgers news, rumors, interviews, live streams, and more!