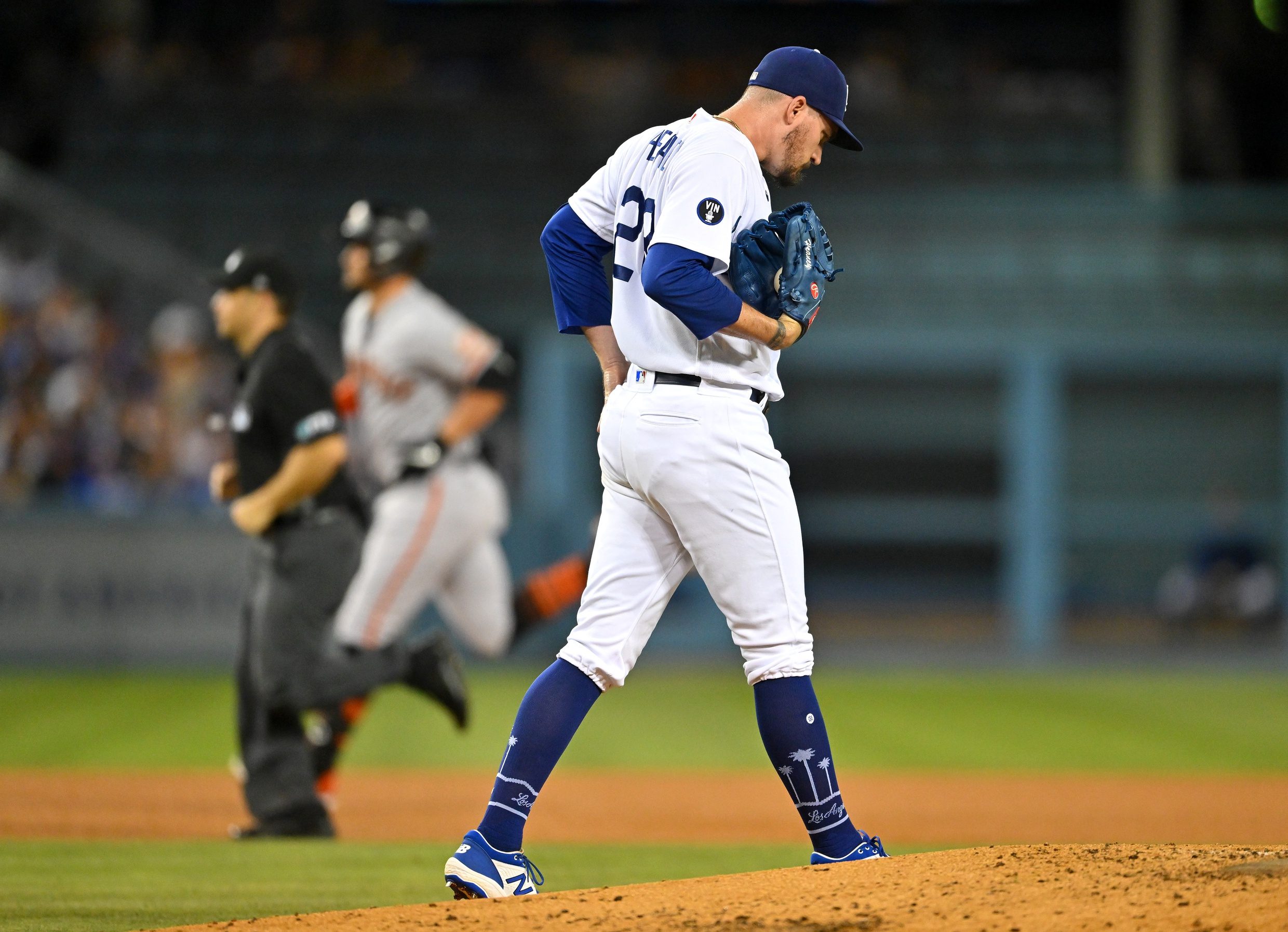 Dodgers Team News
Dodgers: Is Andrew Heaney Pitching his Way Off the Postseason Roster?
The Andrew Heaney of the first half has disappeared.
Nearly unhittable through his first seven games, the Heandog was looking like the steal of the offseason. But after allowing just one home run through his first seven games, he's allowed 10 in his last four.
What was once a no-brainer is now starting to look like a serious dilemma: What will the Dodgers do with Heaney come postseason time?
Dodgers Postseason Rotation/Bullpen, Andrew Heaney's Role, Who Will Close, Urías', Gonsolin's Health
While the 31-year-old's numbers are by no means bad, the discrepancies between his first and second halves are staggering.
In his first seven starts, Heaney had:
31 IP, 4 ER, 1-0 record, 1.16 ERA, 2.18 FIP.
In his last four, Heaney has:
21 IP, 13 ER, 1-2 record, 5.57 ERA, 6.87 FIP.
The left-hander has undoubtedly been one of the Dodgers' best arms this season, but he picked a bad time to slump. If his struggles continue, it's hard to imagine him opening a playoff game for the team.
Moving to the bullpen could be an option, but the last thing you want in the postseason is a reliever who can't keep the ball inside the yard. So where else can you put him?
Heaney has some time to figure things out, but as of right now, his spot on the postseason roster has to be somewhat in jeopardy.
Share your thoughts in the comments below! Should Heaney get a spot over someone like David Price? Can the Dodgers stash him enough as a fourth or fifth starter?
Have you subscribed to our YouTube Channel yet? Subscribe and hit that notification bell to stay up to date on all the latest Dodgers news, rumors, interviews, live streams, and more!
NEXT: Dave Roberts Analyzes Andrew Heaney's Homer Problem