Dodgers Team News
Dodgers News: Justin Turner Reluctant to Compare 2022 and 2017 Teams
The Dodgers have had some good teams in the last decade or so. Three of the six best 50-game stretches on record in MLB history have come from Los Angeles since 2013, and three of the four highest single-season win totals in franchise history have come in the last five seasons.
This year might be the best of them all, though. The Dodgers need to go just 15-13 in their final 28 games to set a new franchise record with 107 wins. They've gone 19-9 in their last 28 games, and a repeat of that would put them at 111 wins for the year.
Back in 2017, the Dodgers were also on pace to set a franchise record in wins, with a chance at challenging the MLB record of 116. That team stumbled, though, losing 16 of 17 games at one point in late August and early September. Still, they righted the ship and finished with a record of 104-58, then blasted their way through the Diamondbacks and Cubs in the postseason to reach their first World Series since 1988.
What happened next is why, as Bill Plunkett writes in the Orange County Register, Justin Turner doesn't really want to compare the 2017 team with this year's version.
"I think 2017 was a good team. This is a good team," Turner said. "I don't know that I want to draw a comparison because I don't like the way that year ended."
"The way that year ended" was a 5-1 loss to the Astros at Dodger Stadium in Game 7 of the World Series. The Dodgers watched Houston celebrate on the Los Angeles grass, a feeling that will stick with a player even without finding out a couple years later the Astros had to cheat to win the Series.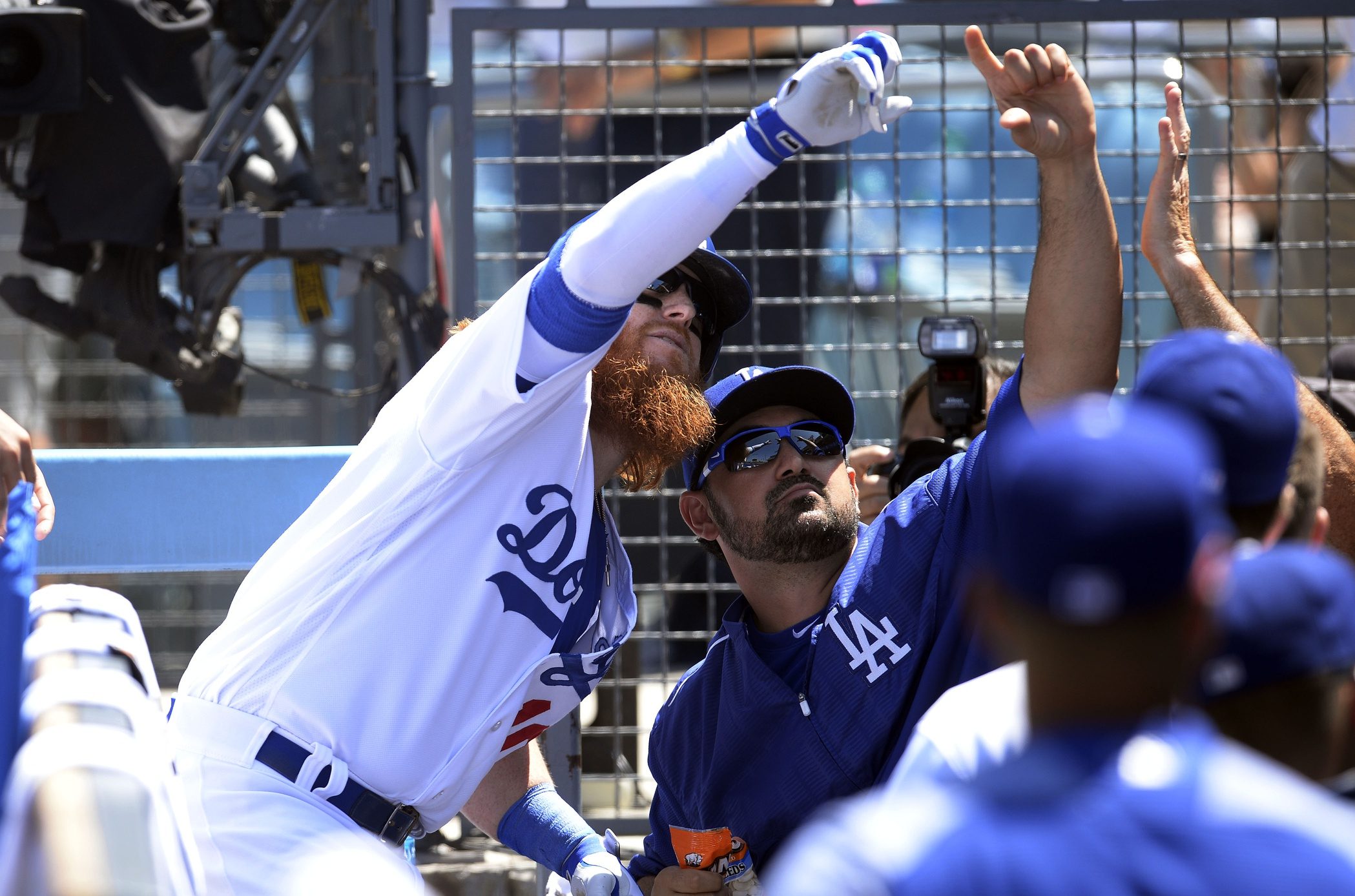 The 2017 Dodgers were playing for a franchise that hadn't won — or even reached — a World Series in 29 years. This year's Dodgers have representatives from the last four World Series champions: Mookie Betts won with the Red Sox in 2018, Trea Turner won with the Nationals in 2019, Freddie Freeman won with the Braves last year, and there are 18 current Dodgers who played for the 2020 champions.
"I think we come into the season with one goal in mind and that's to win a championship," Turner said. "Stuff that happens during the season – there's records and there's milestones and all that stuff that comes along with it. That's great. But I think in this clubhouse, winning a championship is the most important thing."
More than half of the current Dodgers roster knows what it feels like to hold a World Series trophy over their heads at the end of the year, and every single one of them wants to feel that again. Every team wants to win, but having so many players who have done it before makes for a different singular focus.
We'll always have 2017, the good and the bad, including the what-ifs about the cheating cheaters from Texas, but there's no reason to compare this year's team with that team. Those guys were the plucky upstarts; these guys won't be satisfied with anything less than the big piece of metal in early November.
Have you subscribed to our YouTube Channel yet? Subscribe and hit that notification bell to stay up to date on all the latest Dodgers news, rumors, interviews, live streams, and more!