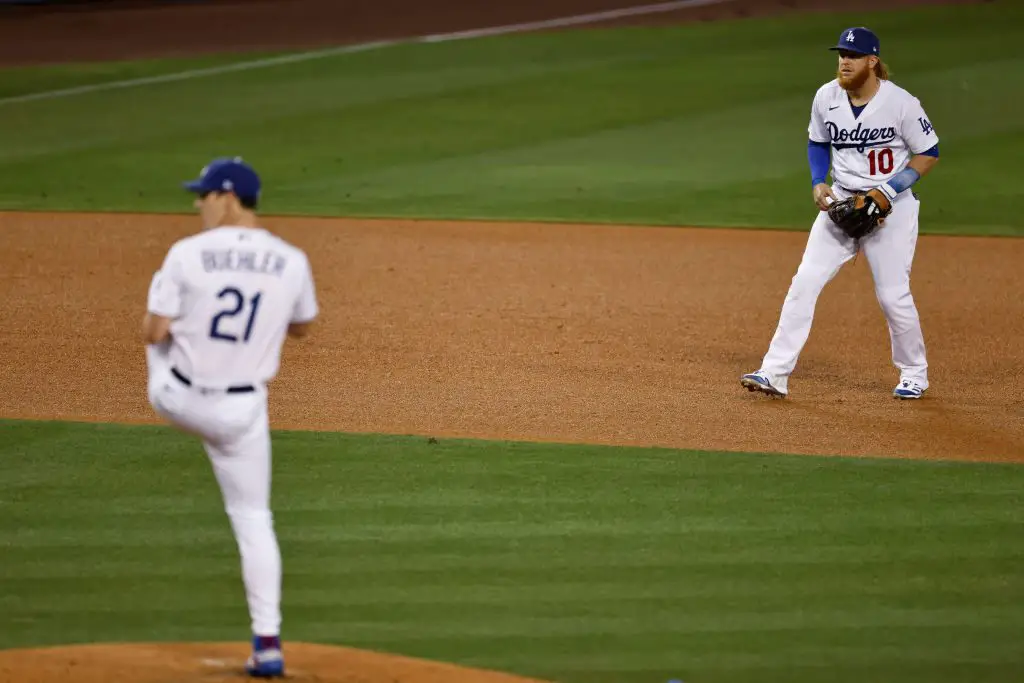 Dodgers Team News
Dodgers: Justin Turner and Walker Buehler Added to the NL All-Star Team
The Dodgers already had 3 guys headed to the All-Star Game in Denver before Saturday. Mookie Betts, Chris Taylor, and Max Muncy all made their way in via reserve voting. And while Muncy should have been the starting first baseman, he still gets the DH nod from Dave Roberts. 
On Saturday, 2 more Dodgers were added to the National League team. Walker Buehler and Justin Turner will both go to Coors Field this week to represent Los Angeles in the Midsummer Classic. They will join up with CT3 and Max Muncy because Betts has decided not to play. 
For Walker Buehler, it really feels like he should've been selected to the team in the first place. Across 17 starts, the Dodgers hurler has compiled a 2.49 ERA and a low 0.923 WHIP while going 8-1. This will be Buehler's second All-Star Game after being selected in 2019.
Justin Turner is slashing .302/.391/.490 and quietly having one of his best seasons with the bat. He has driven in 45 runs for the Dodgers and has already compiled a 2.6 bWAR across 82 games played. This will also be JT's second All-Star Game appearance, though it feels like he should've been selected much more. 
The MLB All-Star Game often has last-minute spots open up due to injuries or guys deciding not to play. Starting pitchers often have to not play as well given their scheduled start dates. The Giants' Kevin Gausman and Brewers Brandon Woodruff both fall under that category this year. 
Dodgers News: Clayton Kershaw Gets As Clean of a Bill of Health as He Can Following MRI