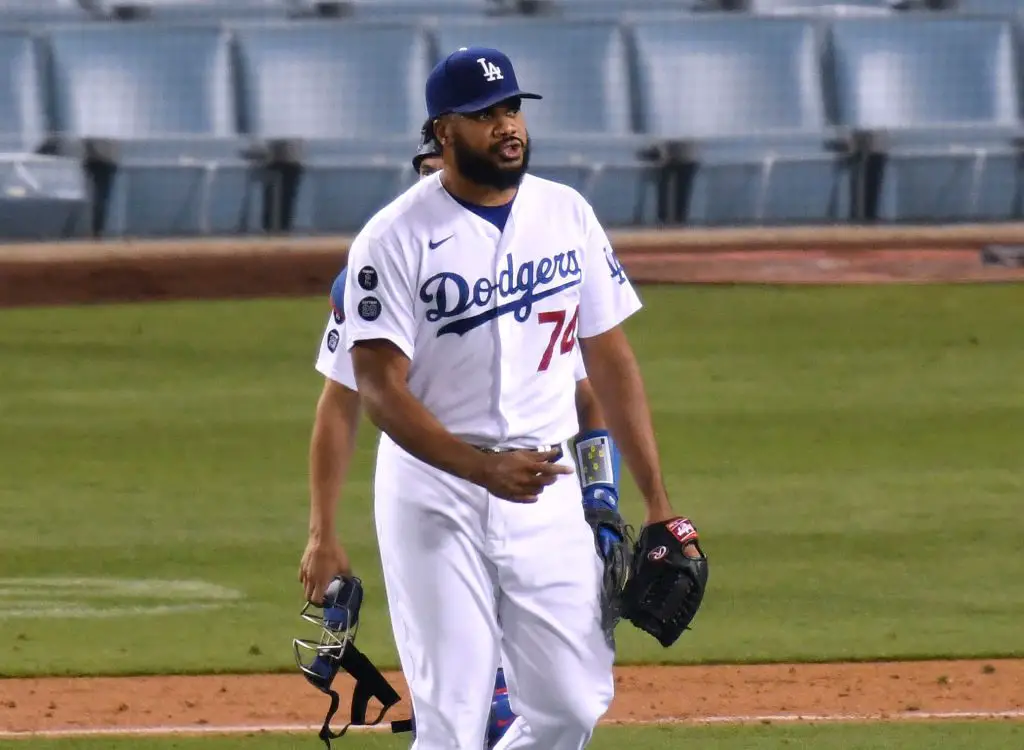 Dodgers Team News
Dodgers: Kenley Jansen Talks About What he Wasn't Happy With Early in the Season
The Dodgers' bullpen has a completely different ferocity when its workhorse Kenley Jansen is performing at a high level. For the majority of the second half, the overpowering right-hander has shown vast improvement from his struggles early on in the season. 
In an interview with Spectrum Sportsnet LA's Kirsten Watson, the 34-year-old closing pitcher discussed some of the areas that he's been working on to improve his game down the stretch.
Jansen said his overall command with pitches was a point of emphasis as far as things he wanted to improve upon and said the refinement is "definitely good." 
"That's the one thing that I wasn't happy about this year," Jansen said. "That my lack of command compared to normally who I am and where I'm at but the second half of the season is starting to get better and this month has been terrific."  
Jansen said he wants to remain focused on getting better with his command and will look to "keep attacking hitters." 
In the top of the ninth inning of Wednesday's game against the San Diego Padres, the two time National League Reliever of the year reminded everyone why he isn't going away just yet. 
Relying primarily on his cutter, Jansen struck out three consecutive batters, one of which was young superstar Fernando Tatis Jr.
Jansen said that Wednesday's electrifying comeback win was a great momentum builder going into a potential win or home matchup in the Wild Card round, a game which he made clear he has no problem playing in.
"For me, I have no problem to play one game," Jansen said. "I don't think any of these guys have a problem with that. It's a good thing for us now to just get that momentum to fight from the get-go."
In 68 games this season, Jansen owns a 2.26 ERA and 1.06 WHIP with 85 K's, his best numbers since his All-Star 2017 season.
NEXT: Tony Gonsolin Calls it a 'Luxury' Having Max Scherzer to Learn From