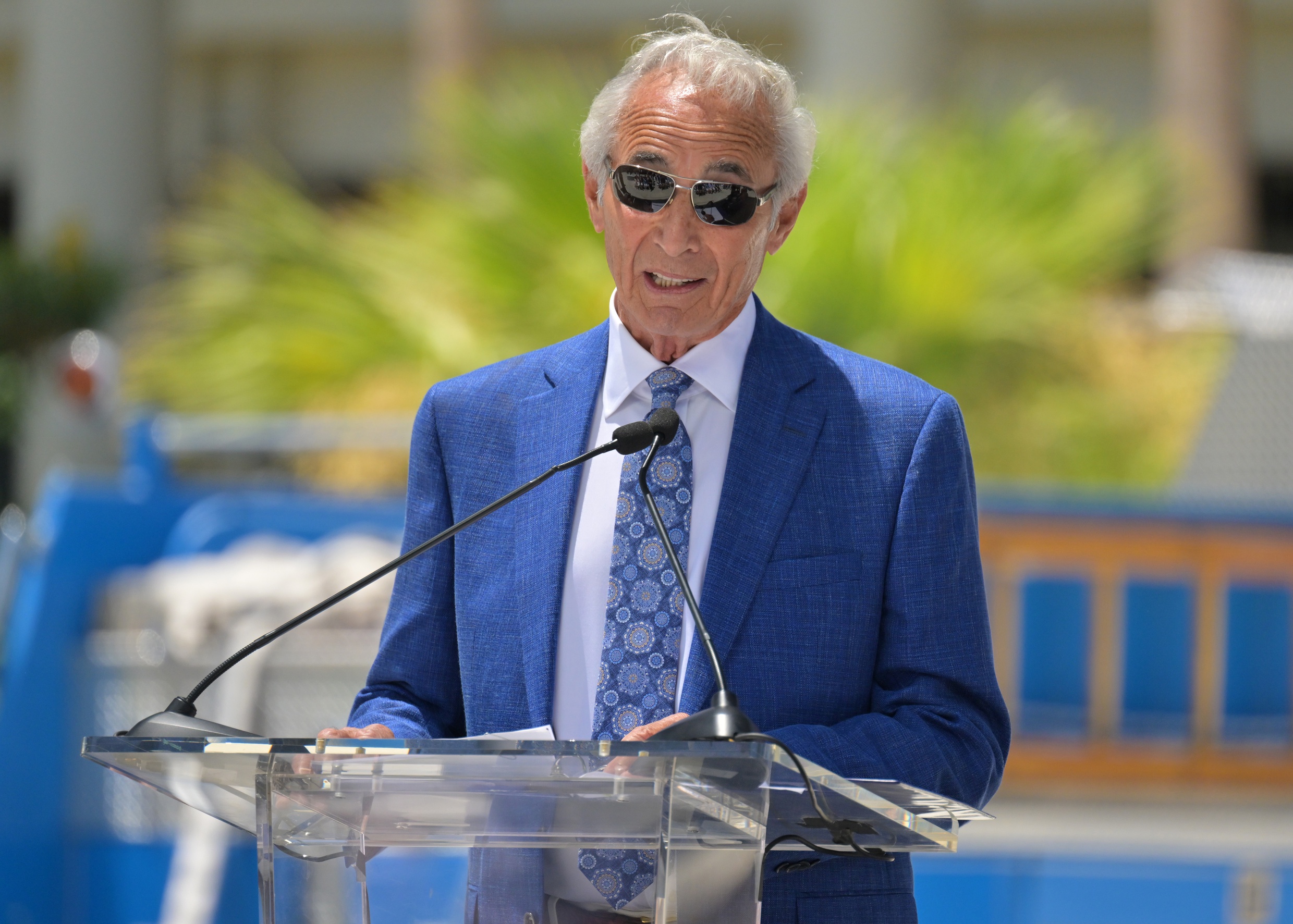 If you're a big baseball fan then you know the name Sandy Koufax. If not, then we're here to tell you all about him. 
The iconic Dodgers southpaw earned his first and only NL MVP title 59 years ago today. That was the same year he led the team to a World Series title sweeping the Yankees 4-0 in 1963 to secure their third title in franchise history. The '63 squad went 99-63-1 that year and finished first in the NL West. 
The 27-year-old Sandy Koufax was then named the NL MVP for his incredible season after going 25-5, posting a 1.88 ERA and collecting 306 K's which wasn't even a career high in striekouts. He also had the highest win percentage in 1963, winning 83.3% of his games. Impressive right? 
Today In 1963: Los Angeles #Dodgers legend Sandy Koufax is named the NL MVP after going 25-5, 1.88 ERA, 306 K's! #MLB #Baseball #History pic.twitter.com/KwnWZTeIvD

— Baseball by BSmile (@BSmile) October 30, 2022
Compared to this most recent 2022 season, Koufax's 1963 season would have dominated the leaderboard with Gerritt Cole finishing second with only 257 strikeouts. His 25-5 record would also be the best in the whole MLB and he would have finished right behind Verlander (1.58) for the best ERA this season.
Verlander and Cole both are a part of the AL so Koufax would most likely be the best pitcher in the NL if not the entire league. 
That same year, Koufax his first ever unanimous deletion for the Cy Young award and he also won the Hickok Belt award, an award given from 1950-1976 to the top professional athlete of the year in the United States. 
In April of 1966, just three years after his MVP season, he was told to stop pitching due to severe arthritis yet he still pitched his way to 27 wins and a 1.73 ERA; both are career highs. 
In his 12-year career, Koufax went 165-87 with a 2.76 ERA, 397 games pitched, 2,324.1 innings pitched, 2,396 strikeouts, pitched a perfect game, and four no-hitters. He was a first-ballot hall of Famer inducted in 1972, but his career was cut short due that arthritis. 
Koufax will forever go down as not only one of the most legendary Dodgers in history but also a Baseball great and we're lucky to have had him for the entirety of his career. 
Have you subscribed to our YouTube Channel yet? Please subscribe and hit that notification bell to stay up to date on all the latest Dodgers news, rumors, interviews, live streams, and more all year long!
NEXT: Pros and Cons of Another Season of Dave Roberts at The Helm