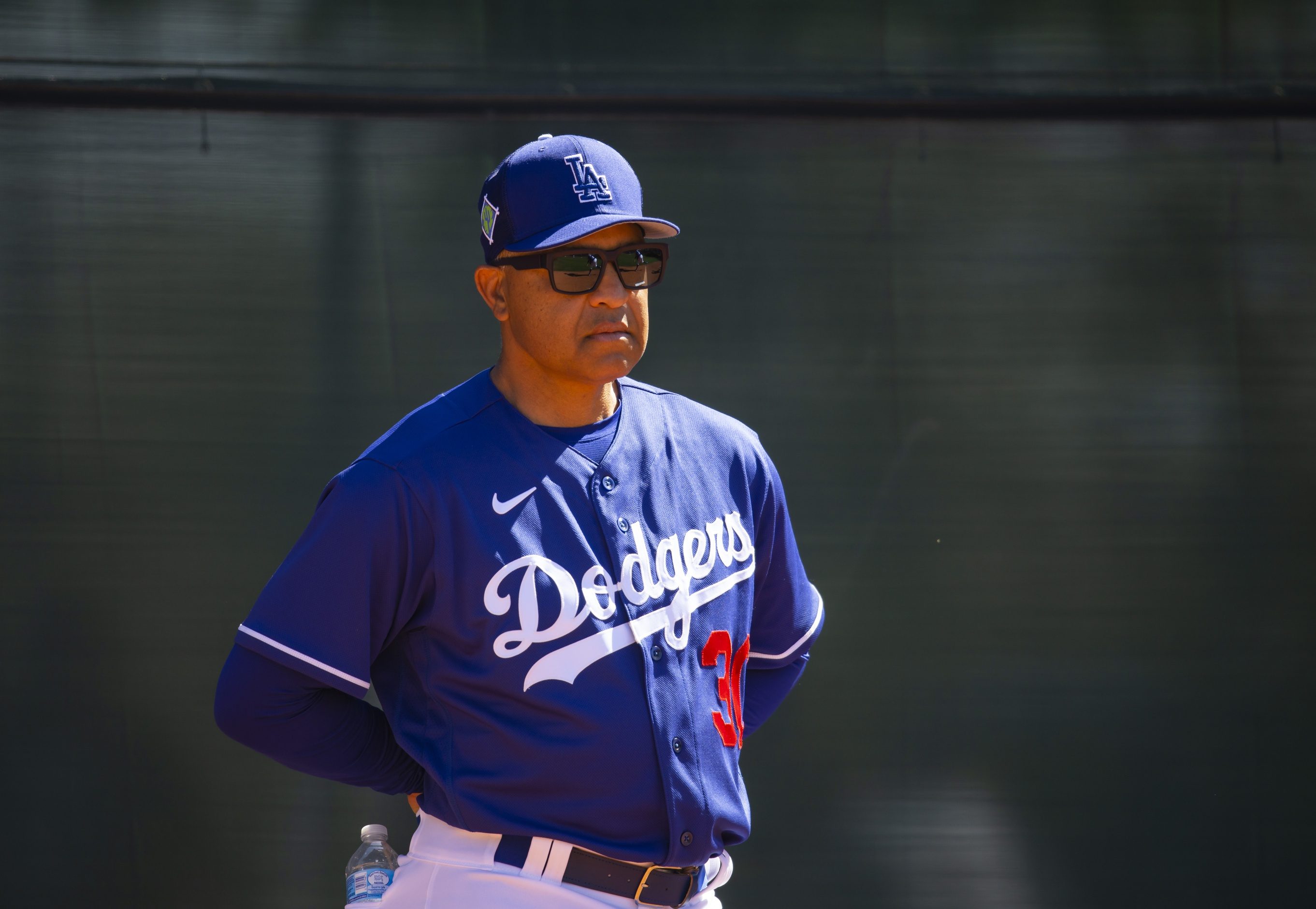 Spring Training is usually a good time for the minor league guys to get some time with the big league club. In years past, that opportunity has been a little bit of a longer time. But the short Spring Training camp brought on by the lockout from MLB means the Dodgers had to send guys down after just a handful of games. 
The Dodgers did make their first and second rounds of roster cuts just within the last 24 hours. The first came after their game against the Guardians on Wednesday afternoon, when Eddys Leonard, Jorbit Vivas, Jacob Amaya, and James Outman were all sent to minor league camp.
Outman was really the only guy from this group that could've had a shot at the roster, albeit a slim one. The left-handed-hitting outfielder hit .556 with a homerun and 5 RBI's in just 9 Spring plate appearances for the Dodgers. 
Then this morning, the Dodgers sent over an additional handful of players to minor league camp. That included position players Carson Taylor, Hunter Feduccia, Kody Hoese, Miguel Vargas and Michael Busch.  They added in outfielders Andy Pages and Ryan Noda as well as pitchers Bobby Wahl, Yefry Ramirez, Sam Gaviglio, Robbie Erlin, and Jon Duplantier
But that's the name of the game in Spring Training. Sometimes no matter how well you might perform, there just isn't enough time to evaluate and give guys a shot with such a short amount of time. The Dodgers also already have a pretty packed roster, so the need isn't quite there right now. 
What this does mean though, is that the Dodgers regulars should start to go deeper into Spring games. Opening Day is just around the corner, and getting guys ready for a full season of games is the most important thing at the moment. 
Dodgers: Dave Roberts Hesitant to Announce Opening Day Starter