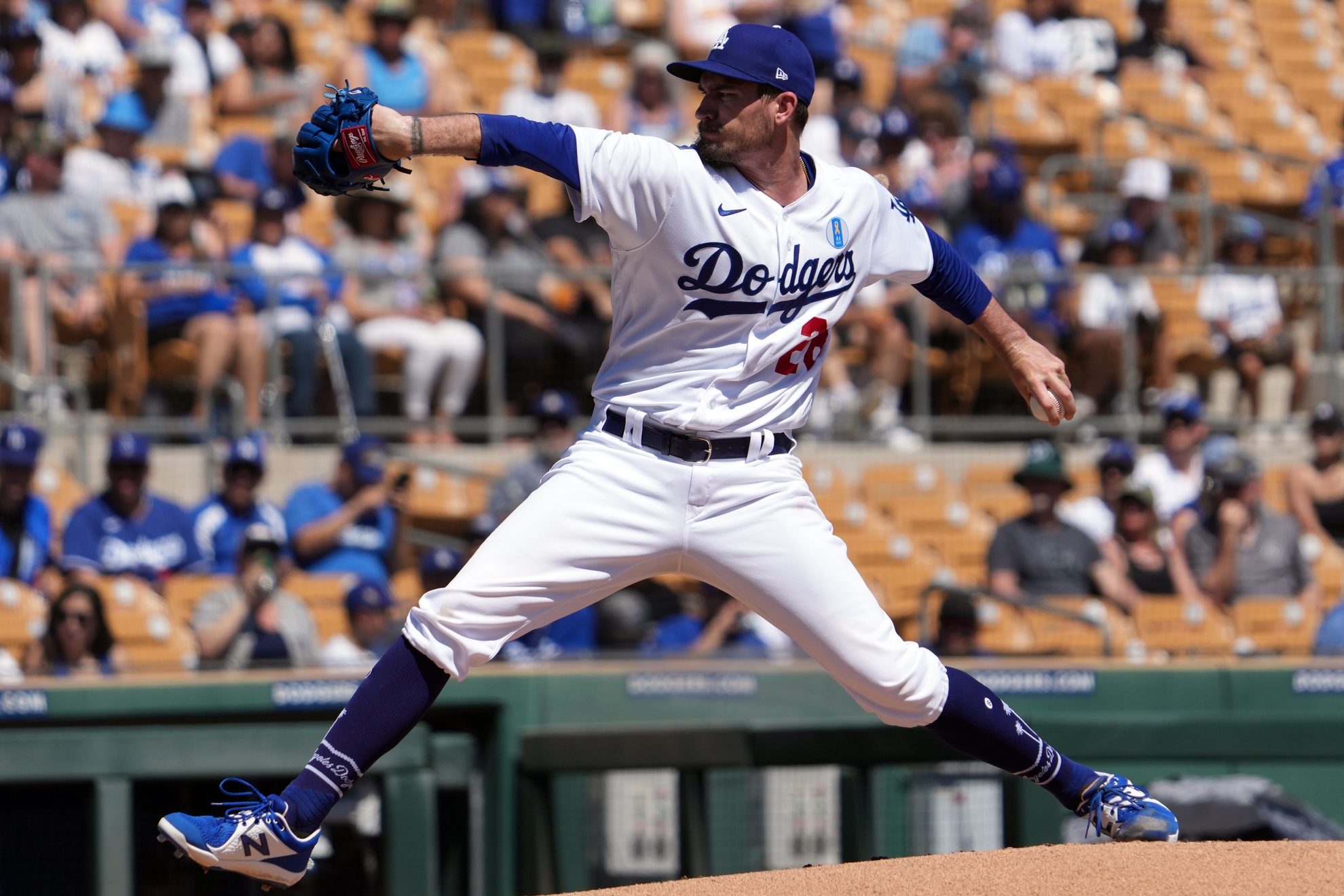 The Dodgers and Braves are set to kick off the first game of their series tonight in Atlanta. Julio Urias is set to get the ball in game on going up against right-handed pitcher Ian Anderson.
But before that could happen, the Dodgers had to make some moves. Unfortunately that meant placing Andrew Heaney on the injured list again. The team is calling it shoulder inflammation for the veteran southpaw.
Heaney made just one start for the Dodgers after coming off of the injured list. Prior to that, he had made just two starts in his first season with Los Angeles.
https://twitter.com/brookme3/status/1540425967042105344?s=21&t=fZSQtfT3KLHQCustjTS0cQ
Heaney tossed 5 innings against the Guardians on Sunday afternoon. He allowed just 1 earned run in his return and struck out 7 en route to what would eventually be a Dodgers loss.
In his place, the Dodgers recalled RHP Reyes Moronta from triple-a Oklahoma City. Moronta has been up and down a few times this year with the big league squad.