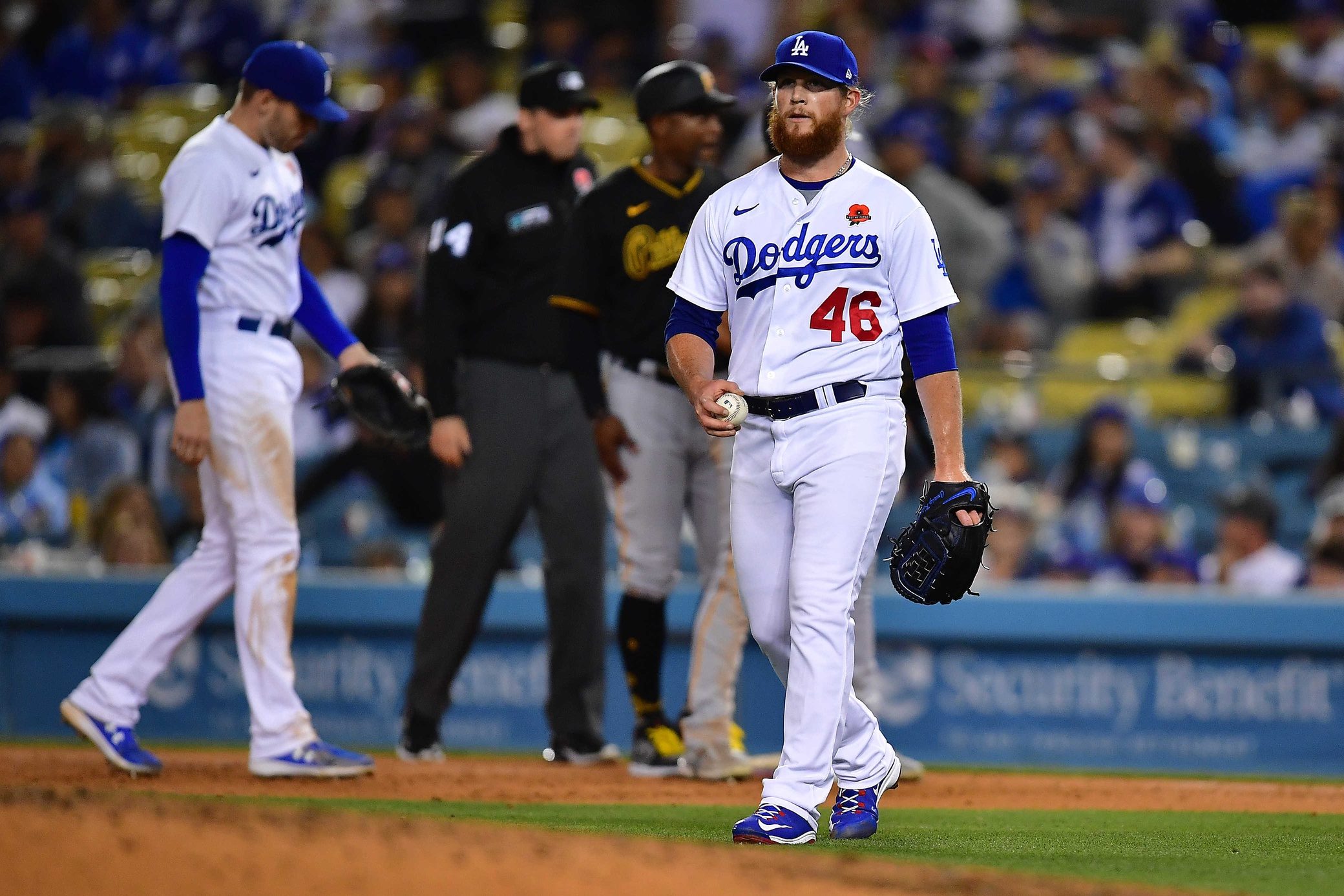 Dodgers Team News
Dodgers News: Craig Kimbrel Will be Out Following Being Hit by Comebacker
A day after being drilled in the back by a 100+ mile-per-hour line drive comebackers, Dodgers closer Craig Kimbrel is feeling the effects. Before Monday night's game at Dodger Stadium, the pitcher provided the update to the media.
Steve Henson was among those to report that Kimbrel said he was sore today but felt surprisingly Ok. He was hit under his right scapula. The reliever will be shut down for a few days while he recovers from the incident.
For Kimbrel, it comes at a bad time for how he was feeling pitching wise. AM570's David Vassegh tweeted the summation of the hurler's comments earlier today.
Craig Kimbrel said he believes he was starting to pitch better the last two outings "I felt like I had really just started to put my foot down and get on a roll…Line drive off the back that's frustrating." #Dodgers

— David Vassegh (@THEREAL_DV) July 4, 2022
Despite how Kimbrel was feeling, the results remained mixed for the embattled closer. Saddled with just his third blown save of the year on Sunday, the eye test has shown a player struggling with consistency. It was the second blown save of his last 4 chances, however, during that time he had gone on a mini run of quality outings where only one unearned run had scored over 5 appearances.
Manager Dave Roberts has expressed confidence in his closer and that his job is not in jeopardy just yet. Perhaps more so out of necessity, thanks to so many injuries on the pitching say.
Altogether, Kimbrel has posted a 1-4 record with 14 saves and an unsightly 4.78 ERA. Notably, his Fielding Independent Pitching ERA (FIP) paints a story of bad luck with a nearly 3-run differential (1.98 FIP) between it and his standard ERA.
Editor's Note: Our comments system is experiencing difficulties. We are working on a fix and appreciate your patience! 
NEXT: Exciting News For Dustin May This Week