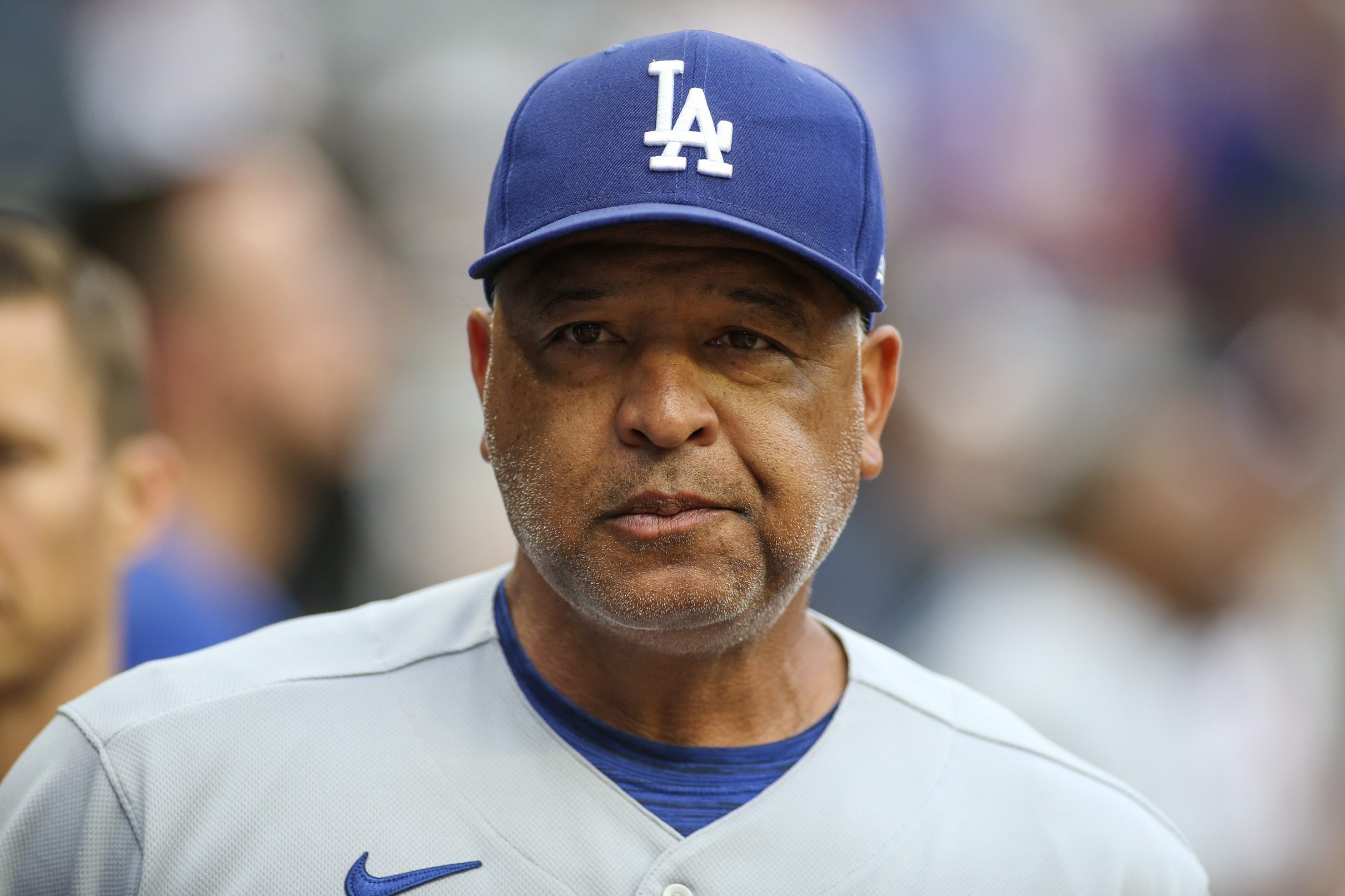 The Dodgers against the Mets was supposed to be somewhat of a postseason preview, with the two best records in baseball facing off just five weeks before the start of the postseason.
In some ways, the first game of the series on Tuesday night was that preview. But also, Heath Hembree got the win and Jake Reed got the save, and neither Hembree nor Reed was on the active roster when the Dodgers landed in New York early Tuesday morning.
The save was the first of Reed's career, and he was emotional after the game. Reed was a fifth-round pick out of the University of Oregon in 2014, and he spent seven years in the minors before finally getting his first call-up with the Dodgers last season. Los Angeles lost him on waivers last season, then reclaimed him earlier this year when the Mets waived him. Reed will be 30 in less than a month, and he has 67 days of MLB service time.
So, to get a save on the mound at Citi Field against the Mets in a playoff-type atmosphere made him emotional. And it made Dodgers manager Dave Roberts a bit emotional, too.
"This is one of the great moments for me personally." – Dave Roberts comments on Jake Reed and the #Dodgers performance against the Mets. pic.twitter.com/xUNYs9Ph5m

— SportsNet LA (@SportsNetLA) August 31, 2022
"This is one of the great moments for me, personally. I just had a chance to spend some time with Jake, and he was really emotional. He said it was more emotional than his major-league call-up. Just for him to be on the taxi [squad] for what seemed like a week, but to be ready when called upon, obviously our bullpen was in the thick of it, so to be able to rely on him, and he was gonna finish the game, however that meant. And it was just good, the way it worked out, and I'm just so happy for him."
Roberts is well-known as a manager players love to play for, and you can see why in this video. Reed is not a key cog on this team. Chances are, he won't be on the roster a week from now. But last night, a big moment in the life and career of Jake Reed meant a big moment in the life and career of Dave Roberts.
Quibble with his on-field decisions all you want, but it's pretty obvious why every one of his players would run through a wall for him, and that probably goes a long way towards explaining why he has the best winning percentage in managerial history.
Dodgers Down the Mets, Kersh Returning, Gonsolin Concerns, BIG Roster Updates and More
Have you subscribed to our YouTube Channel yet? Subscribe and hit that notification bell to stay up to date on all the latest Dodgers news, rumors, interviews, live streams, and more!
NEXT: NY Radio Blowhard Has No Idea What He's Talking About