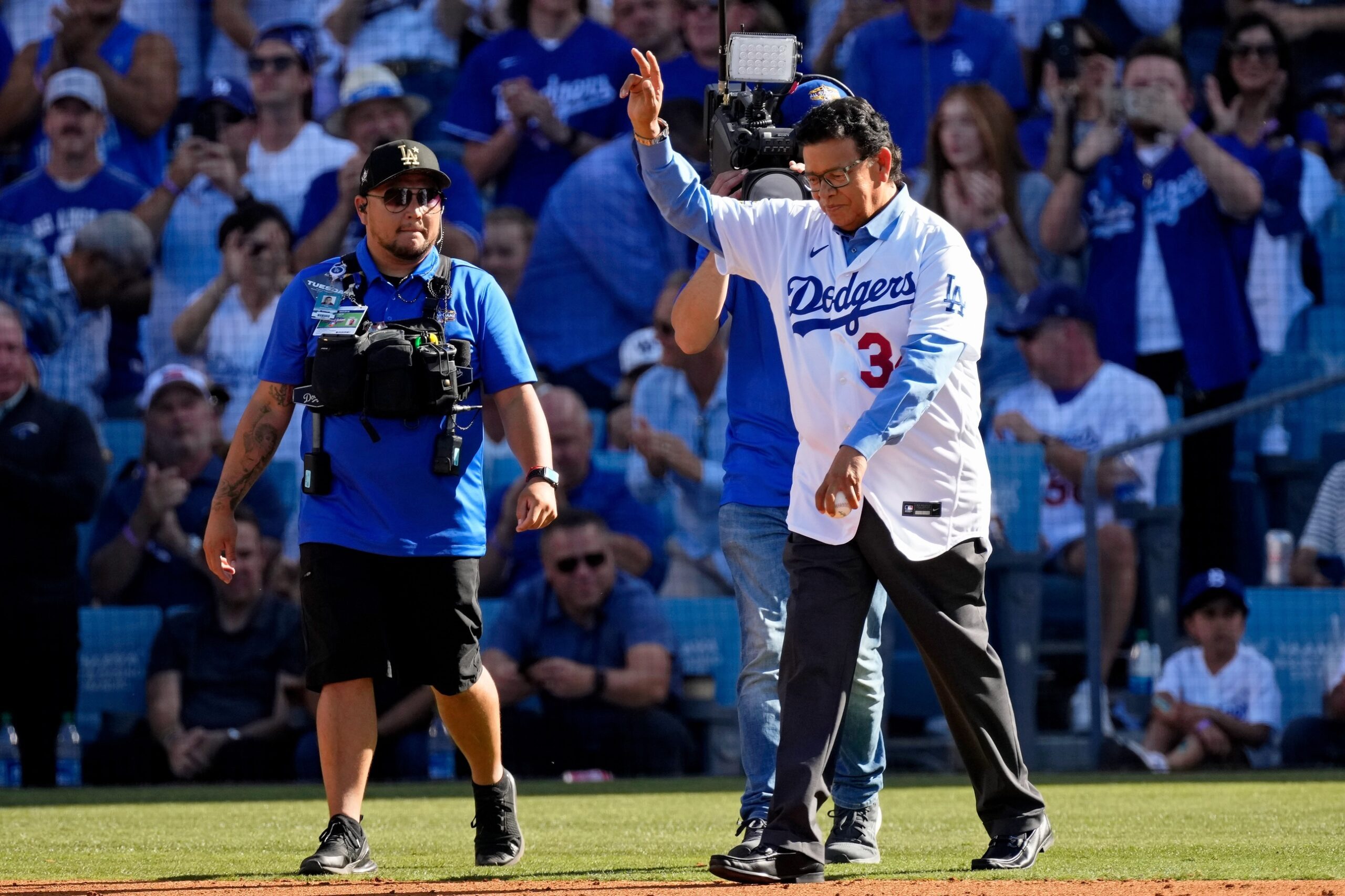 Dodgers Team News
Dodgers News: Fernando Valenzuela Earns a Very Special Award at Dodger Stadium
Fernando Valenzuela has had a lot of huge moments on the field at Dodger Stadium and will probably have more. A complete game victory in the World Series as a 20-year-old rookie. A no-hitter as a 29-year-old on the downslope of his career. And hopefully, eventually, a ceremony on the field as the Dodgers officially retire number 34 in his honor.
Fernando had another special honor on the Dodger Stadium grass last week, as he was part of a naturalization ceremony in which more than 2,100 people received United States citizenship. As part of the ceremony, Valenzuela, who himself became a U.S. citizen in 2015, received an "Outstanding Americans by Choice" recognition.
More than 2,100 U.S. citizenship candidates gathered at Dodger Stadium this morning for a naturalization ceremony on the field. As part of the ceremony, Fernando Valenzuela received an Outstanding Americans by Choice recognition. pic.twitter.com/Y8iDJTyndW

— Los Angeles Dodgers (@Dodgers) August 29, 2022
Fernando still spends a lot of time at Dodger Stadium, having worked as a Spanish-language broadcaster since 2003. In 11 seasons with the Dodgers, he went 141-116 with a 3.31 ERA, but that doesn't tell the whole story. In 1981, he became the first (and still only) player to win the Rookie of the Year Award and the Cy Young Award in the same season after going 13-7 with a 2.48 ERA in the strike-shortened season. He was a six-time All-Star who finished in the top five in Cy Young voting four times, and in those six All-Star seasons he went 97-68 with a 2.97 ERA.
There's no limit to the love Dodger fans have for Fernando Valenzuela, and his meaning to the Mexican community in Los Angeles is impossible to overstate. You would imagine that a fair number of the 2,100+ new citizens naturalized at the ceremony last week fall into the category of Spanish-speaking Dodger fans, so what a thrill for them to have Fernando involved in their ceremony, and what an honor for Valenzuela to receive that recognition.
Have you subscribed to our YouTube Channel yet? Subscribe and hit that notification bell to stay up to date on all the latest Dodgers news, rumors, interviews, live streams, and more!