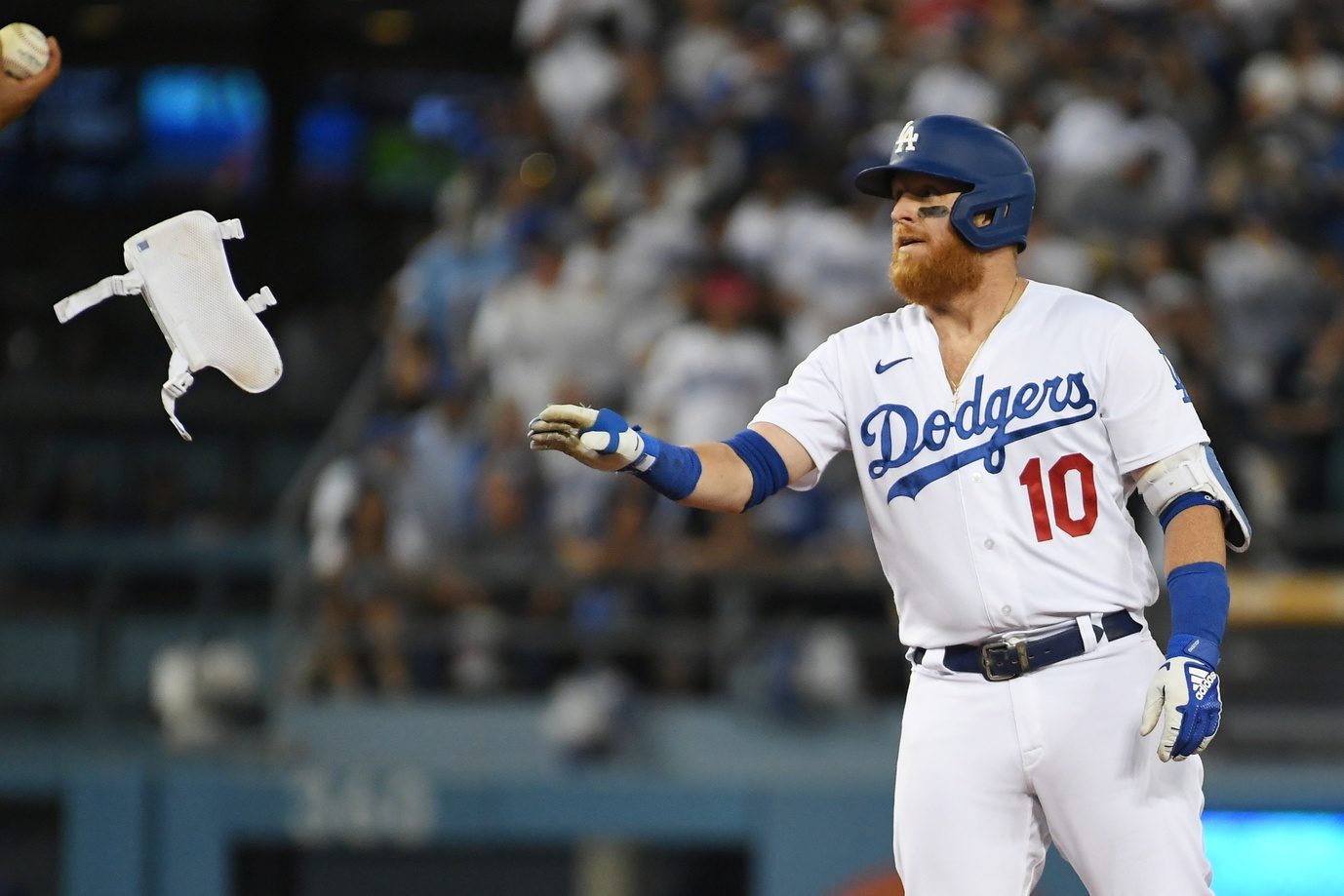 The Dodgers finally got Justin Turner back into the lineup on Wednesday afternoon. The third baseman was removed from the game last Thursday late with what they described as pain in his abdominal region. He sat out all the way until yesterday, and he had an immediate impact. 
JT lined a 2-out hit into left field to give the Dodgers the early lead against the Nationals. But despite the fact that he was able to return to the lineup yesterday, the plan is to give him some time off again. Dave Roberts said after the win that JT would be held out of the lineup over the next few days. 
"I'm going to give Justin the next couple of days just to kind of recover from that side thing so he will be down to kind of see where he's at. But yeah, getting guys back is certainly helpful."
The good news is that the Dodgers can afford to give Turner some extra time off to rest up that injury. They head out to Colorado to start a series against the Rockies tonight. With 4 games being played in the high altitude of Denver, they'll want to rotate guys in and out of the lineup. 
Other Dodgers News
Walker Buehler is also making progress from his injury. The Dodgers hurler has been out of action since June with a forearm strain, and he finally picked up a ball on Monday afternoon. he is hoping to be back by mid-to-late September, meaning he could be a huge addition for the postseason run. 
Have you subscribed to our YouTube Channel yet? Subscribe and hit that notification bell to stay up to date on all the latest Dodgers news, rumors, interviews, live streams, and more!
Dodgers Rumors: LA Exploring Potential Trade for Red Sox Slugger J.D. Martinez