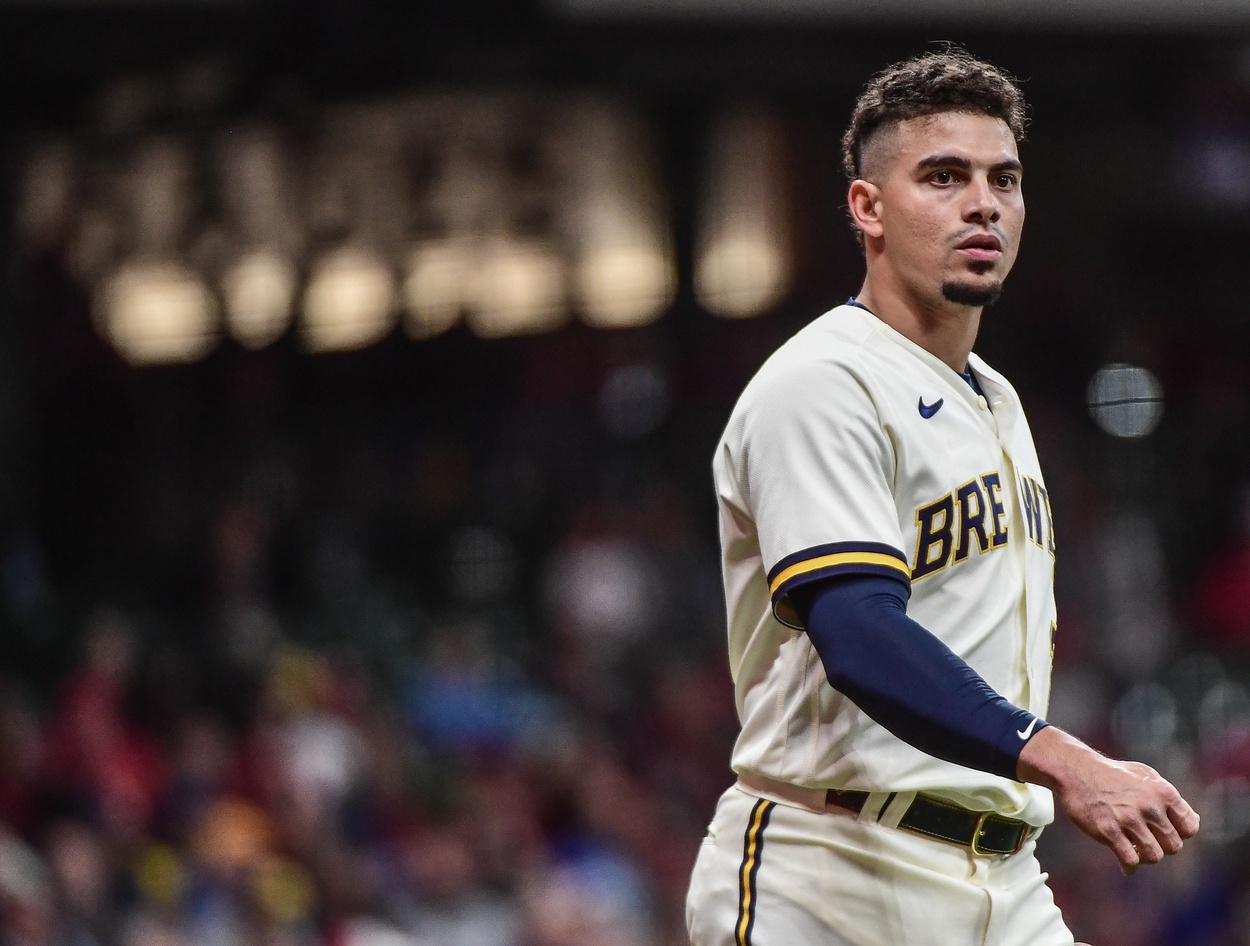 Dodgers Team News
Dodgers News: LA Insider Thinks He Knows the Answer to Shortstop Problem
There is a good chance that the Dodgers could be losing their All-Star shortstop Trea Turner. Many teams are interested in Turner and have the right to choose where he wants to go. It'll be nice to bring back Trea or add another one of the all-star shortstops that are available in the market, but we do have one in-house. 
Gavin Lux is a good plan-B to lean on since his primary position is a shortstop and he's landed himself as a normal fixture in the lineup. 
However, Dodgers insider David Vassegh co-hosted the Petros and Money Show on Friday and says they should trade for a shortstop from a team who will be sellers. 
"The Brewers are rumor to be selling. The Brewers have a shortstop by the name of Willy Adames who used to be a Tampa Bay Ray, Andrew Friedman made him a Tampa Bay Ray.  Ken Rosenthal is also reporting that the Brewers may take offers for Corbin Burnes. Cy Young candidate. He would solve a lot of Dodgers pitching holes in their rotation."
Notably, Dodgers Nation's Doug McKain suggested this trade nearly two weeks ago, and even earlier than that on DN's flagship Blue Heaven Podcast. So maybe Vassegh is just a big fan of the network.
At any rate, Adames is 27 years old and currently has two more years of arbitration according to sportrac.com. He's a talented shortstop, but acquiring him alone is not worth adding him to the roster, depending on what Milwaukee might be asking for. However, adding in a player the caliber of Corbin Burnes is a different story. 
Burnes had a great 2022 season, surpassing the 200 inning mark for the first time in his career while posting a 2.94 ERA. The 2021 NL Cy Young award winner also won a career-high 12 games and recorded a career-high 243 strikeouts, tops in the senior circuit. 
Meanwhile, Adames had a solid first full season in Milwaukee; he slashed .238/.298/458 with 31 home runs and 98 RBIs in 563 ABs over 139 games. On the field, he was worth 9 defensive runs saved at shortstop where he showed off his plus range and above average arm.
The addition of Burnes and Adames is certainly intriguing for the boys in blue. But the question will be what kind of prospect haul would it take to get it done?