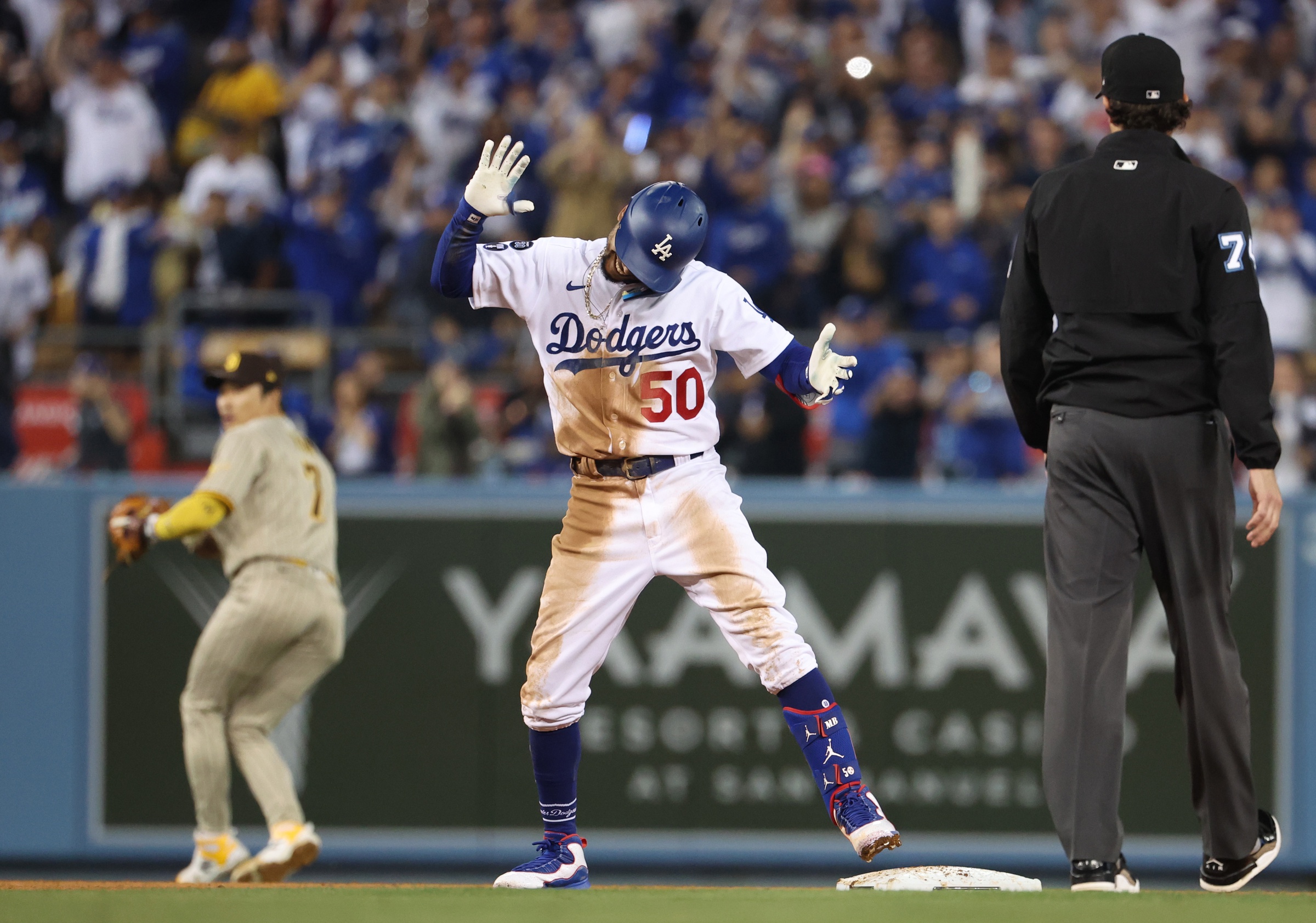 Dodgers Team News
Dodgers News: Mookie Betts Reveals His MLB Hall of Famer He Would Have Loved to Have Played With
Just because you are in the midst of the postseason doesn't mean you can reminisce on your career a bit. That's exactly what Mookie Betts has done.
Last week, Betts took some time out of his schedule, which had been jam-packed with postseason preparation and celebrating his birthday, and gave fans some insight on some fun questions.
Some questions included what was his favorite ballpark to play at, favorite jerseys of other teams, player he's looking most forward to playing with in the WBC, and most notably who would he want to be teammates with past, present, or future.
The answer he gives isn't someone you might've guessed, but it isn't necessarily a surprise as he chooses Ken Griffey Jr., one of the greatest outfielders and baseball players to ever play the game.
You can tell that Mookie has already put a lot of thought into some of these questions @KelsWingert pic.twitter.com/Nb1c8P4MFD

— Jomboy Media (@JomboyMedia) October 6, 2022
Despite this dream that will never come to reality, it's fun to ponder what it would be like if Betts and Griffey Jr. ever took the field together. Over half the field would easily be covered and it's two guys pitchers will constantly have to fear each time they're about to bat. 
The choice was easy for Betts and it just leaves Dodgers fans wondering what could be in a fantasy dynasty game. Or better yet, who is someone Betts would want to team up with that is currently in the league. Mike Trout perhaps?
Have you subscribed to our YouTube Channel yet? Subscribe and hit that notification bell to stay up to date on all the latest Dodgers news, rumors, interviews, live streams, and more!
Dodgers News: Stadium Workers Vote to Ratify New Union Contract