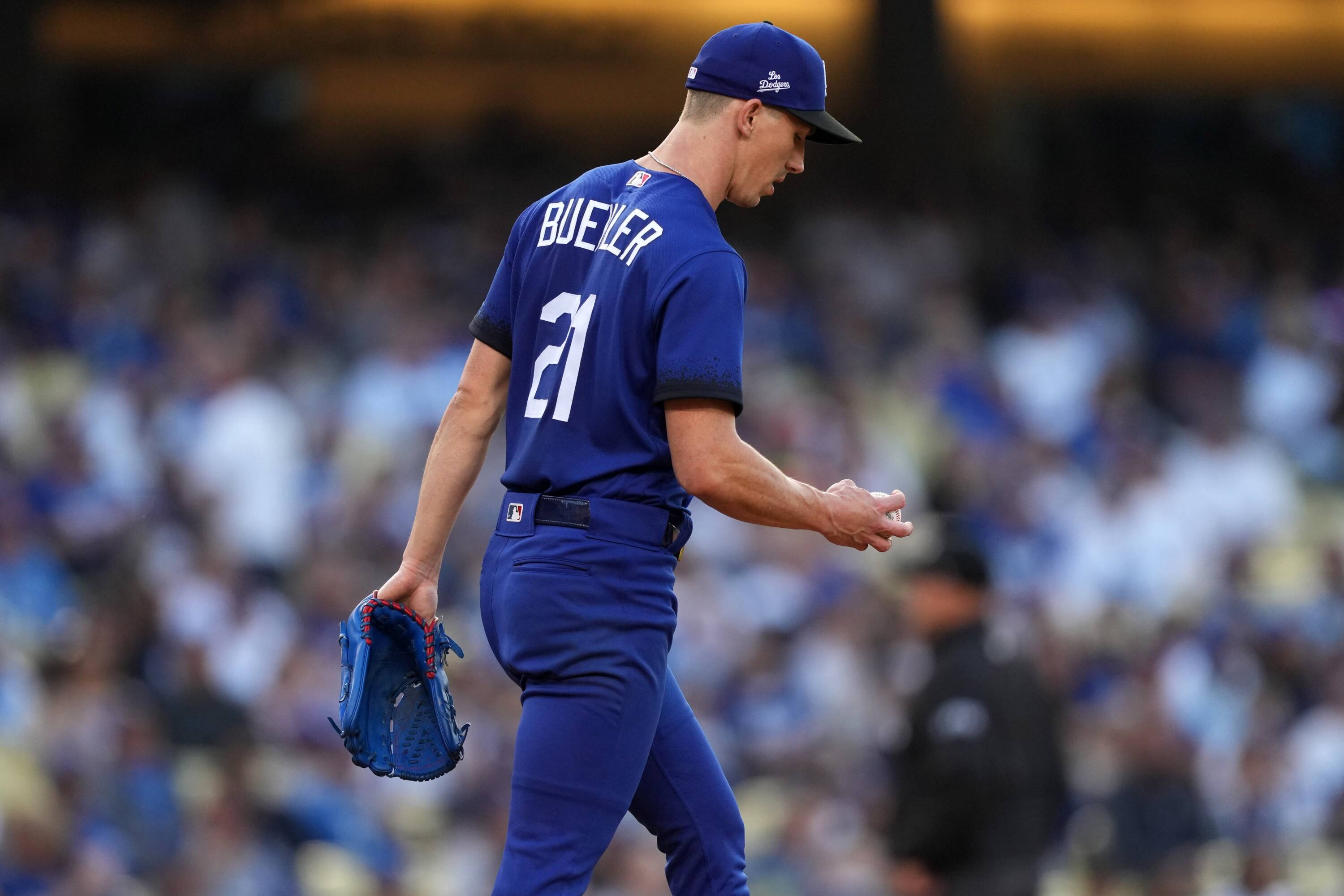 The Dodgers are in a spot where they could be getting guys back healthy soon. We already know that Dustin May is on the way, and Andrew Heaney is set to return to the mound tomorrow afternoon. But once they get Walker Buehler back in the rotation too, all will feel right.
Buehler has been shut down since the beginning of June with a forearm strain. He tossed 4 innings against the Giants before he needed to come out of the game on June 10th. The Dodgers would then shut him down with the forearm issue. 
But this week, Buehler took a big step towards his return. The Dodgers hurler played catch on the field prior to their game against the Nationals. While he is still a ways off, he is expected to be back mid-to-late September. But the team wants to ensure that he is stretched out before bringing him back into the fold. (quotes via the LA Times)
"The last thing I want to do is go two innings on 40 pitches and have to come out of games. I don't want to be a starting pitcher unless I can be a starting pitcher. So we'll see how that goes. But I think there's some window, there's an opportunity for that if things go really well."
Ideally, he will return to the rotation just in time for the postseason. The Dodgers could use his big-game mentality in October, and getting him fully stretched out for that will be huge. Adding him into the mix that late in the season could prove to be a major boost. 
But the goal right now is to get him healthy. Buehler added that if he wasn't fully stretched out to be a starter in the playoffs, he would be willing to serve in other capacities. Maybe we see a repeat of 2020 when a starter closes out games in the playoffs?
Have you subscribed to our YouTube Channel yet? Subscribe and hit that notification bell to stay up to date on all the latest Dodgers news, rumors, interviews, live streams, and more!
Dodgers News: Giants Manager Very Frustrated With Series Sweep in LA