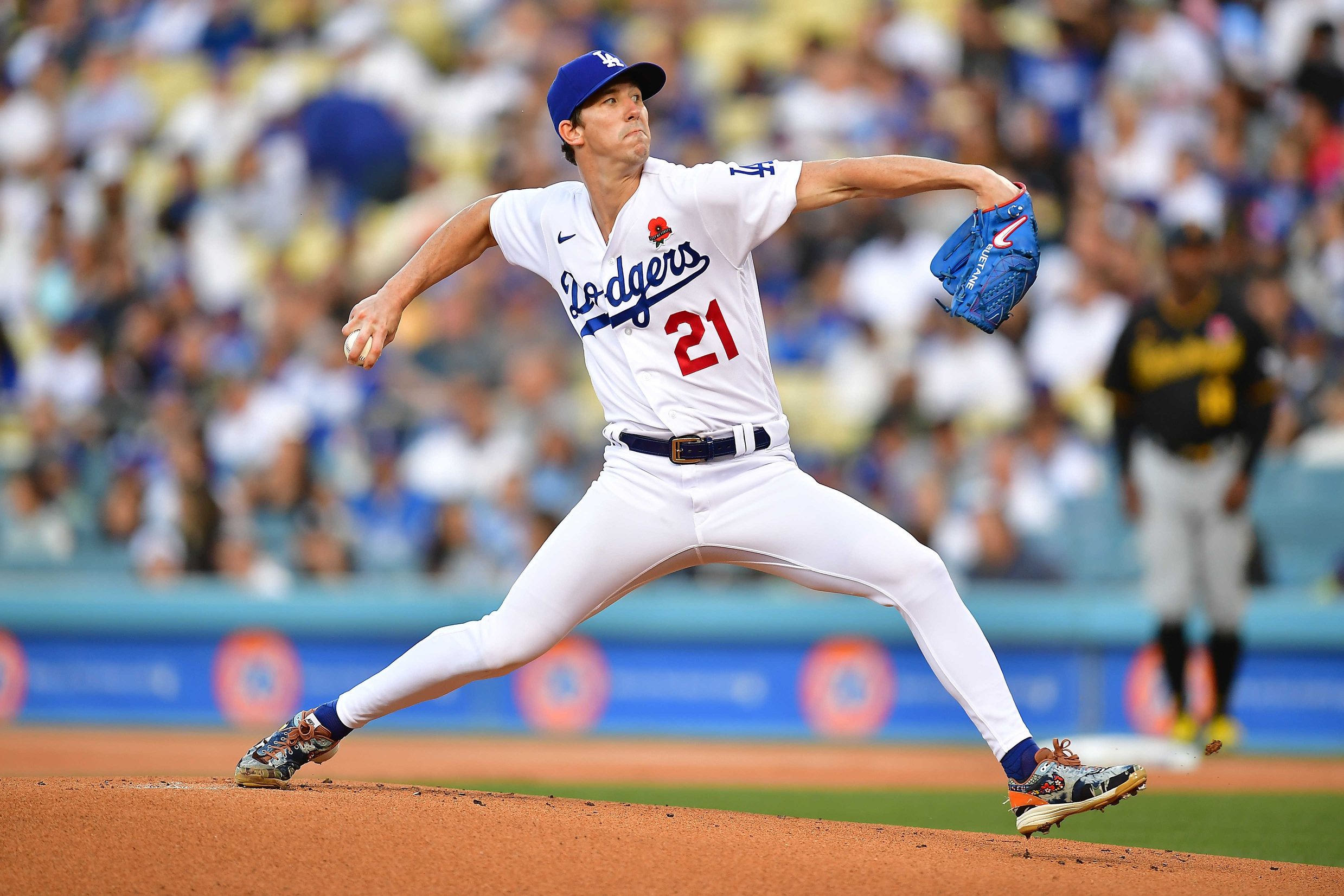 Dodgers Team News
Dodgers News: Will Walker Buehler Change His Mechanics to Stay Healthy?
Walker Buehler had kind of a nightmare season in 2022, posting a mediocre 4.02 ERA in 12 starts before being shut down with an injury that ultimately ended up requiring Tommy John surgery. After finishing fourth in the NL Cy Young voting in 2021 with a 16-4 record and 2.47 ERA, Buehler seemed poised to take the next step to greatness. Instead, he was put on the shelf with his second TJ in the last seven years.
Last month, Buehler sat down with Russell Dorsey and talked about his recovery from surgery and what he's been up to during his rehab. At one point, Dorsey asked if there's any thought about changing his mechanics to prevent injury in the future, and Buehler's answer was enlightening.
"There's different ways to frame it, right? Something obviously wasn't right — something keeps breaking in my elbow. So, you can find different ways to try and improve and throw more safely or whatever, but at the end of the day I just know how to be the guy that I have been and still want to be able to go and pitch the way that I know how to do. So probably a little bit of both, we'll deep dive in the mechanics and things like that and get my body in a better spot."
It's definitely a delicate balance to find. For Buehler, knowing his elbow blew out less than seven years after his first surgery, that might tend to put a timeline in his head about how long this one will last. He'll be 29 when he returns, so maybe there's a mindset of "I'll go as long as I can go, and when it blows out again, I'll be done."
Buehler is widely known as one of most cerebral pitchers in the game, so if there are improvements to be made, he'll find them and implement them. But you can tell from his answer that his top priority is going to be dominating hitters, not worrying about the ticking time bomb in his elbow.
Have you subscribed to our YouTube Channel yet? Subscribe and hit that notification bell to stay up to date on all the latest Dodgers news, rumors, interviews, live streams, and more!