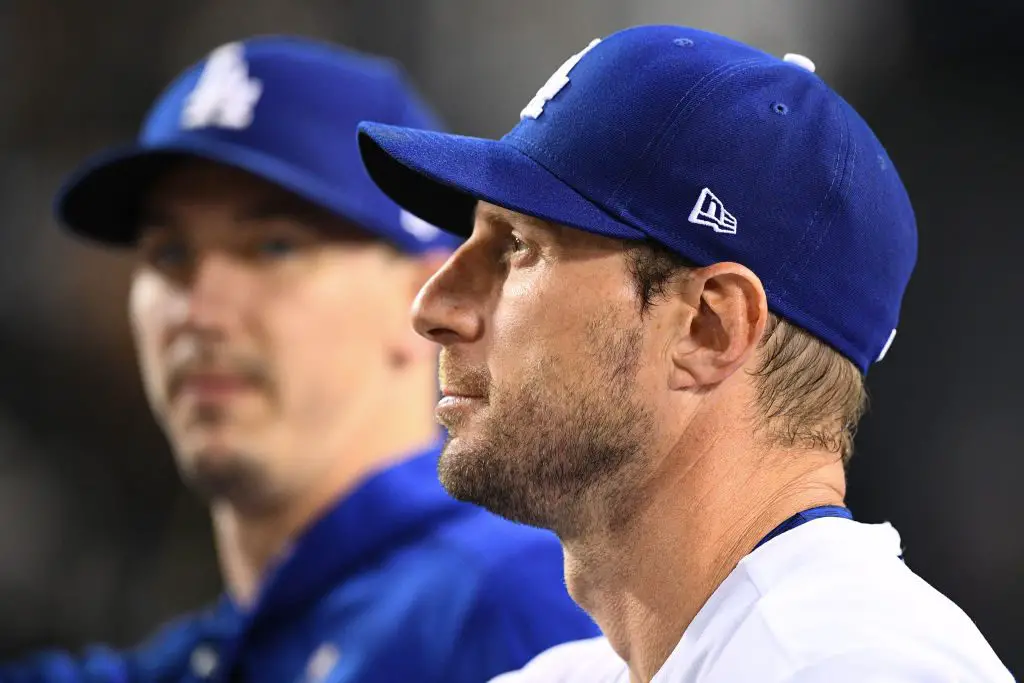 Editorials
Dodgers Offer to Max Scherzer Revealed, Exploring Options to Replace Mad Max
The Los Angeles Dodgers were widely perceived to be the favorites to re-sign Max Scherzer this offseason, but when all was said and done the three-time Cy Young Award winner instead signed a 3-year deal worth a record $130 million with the Mets. The deal will pay him an average of $43.3 million a season, setting a new Major League Baseball record for the highest average annual value.
Many believed the Dodgers would flex their financial muscle and present Scherzer with an offer exceeding $100M, but it's now evident that their offer wasn't anywhere near the Mets. According to MLB Network Insider Jon Heyman, the Dodgers were a little below the $40 million range.
"The Mets went over $40 million a year," Heyman said on his Big Time Baseball podcast, "$43.3 million for Scherzer, the Dodgers were more in the $36 million range."
So, if LA extended a contract offer to Scherzer that was set to pay him $36 million per year, the next question is for how many years? Well, Per Jorge Castillo of the LA Times, the Dodgers, "declined to offer Scherzer three guaranteed years." Though it would have matched Gerrit Cole's record-setting AAV from 2019, it's quite apparent that the Dodgers weren't close to matching the Mets contract offer for Scherzer.
The question now is: why didn't president of baseball operations, Andrew Friedman pony up the money and years to make it a more difficult decision for the eight-time All-Star? Was it the uncertainty with Trevor Bauer's contract? Did Scherzer's 'overcooked' dead arm that forced him to miss Game 6 of the NLCS give the team second thoughts about giving top dollar to a thirty-seven-year-old pitcher with a ton of mileage on his arm? We may never find out, but Scherzer is headed to Queens and the Dodgers need to fill out their rotation for next season.
We discuss the Dodgers' attempt to bring back Scherzer and if they should have made him a more aggressive offer. Plus, how they can replace his spot in the front of the rotation through potential free agent signings and possible trades.
WATCH
In all likelihood, the Dodgers will explore the trade market once a new collective bargaining agreement comes together. We've talked before about the Reds and Luis Castillo make sense as trade partners once again. LA could also attempt to re-acquire Frankie Montas from the A's who are cleaning house. 
Carlos Rodon might also be an intriguing arm on the free agent market if a favorable contract can be worked out.
Have you subscribed to our YouTube Channel yet? Subscribe and hit that notification bell to stay up to date on all the latest Dodgers news, rumors, interviews, live streams, and more!
NEXT: Pitcher Danny Duffy Avoids Major Surgery, Will Not Retire