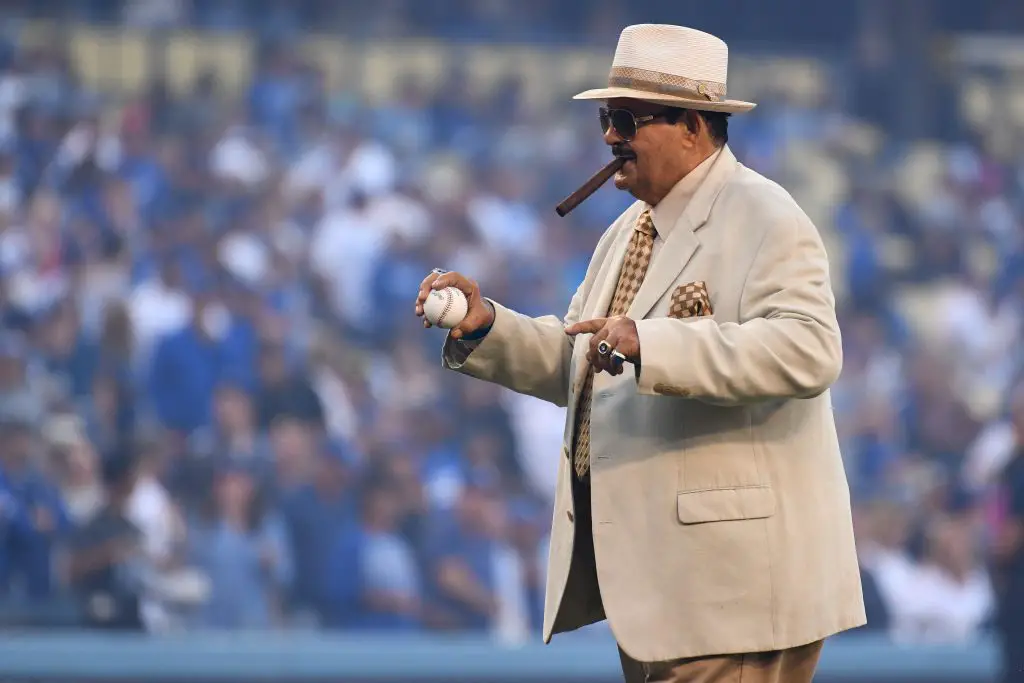 A Dodger legend whom many Dodger fans may not know of has been given a lifetime achievement award.
Mike Brito did more than just scout. He opened Mexico as a talent pipeline and reshaped the Dodgers franchise on and off the field.

For his contributions to baseball, Brito is the 2021 @BaseballAmerica Tony Gwynn Lifetime Achievement Award winner.https://t.co/MEg4DRzgtU

— Kyle Glaser (@KyleAGlaser) December 10, 2021
Who Is Mike Brito?
For those who don't know who Mike Brito is, (I am sorry you're just learning now) he is a legend in major league baseball. Let this be blunt. Without Mike Brito, not a single Dodger fan would ever know who Fernando Valenzuela is. Decades ago, Mike Brito was given the assignment to find "the Mexican Sandy Koufax." In Guanajuato, Brito saw a 17-year old Fernando Valenzuela. Brito wasn't sent to scout Valenzuela, however. He was sent to see a shortstop. Brito said he wasn't impressed by the shortstop, but that he was blown away by a pitcher who got himself into multiple jams, but had the strength of mind to work himself out of all of them. From a piece in 1981, Brito said this.
"Twice he had the bases loaded and nobody out — he did not have his control that day — but he was not disturbed by it," Brito said today. "If he was 17, he looked like a 40-year-old man. He had poise given to him by God."
The rest, as they say, is history. Brito has continued to sign players since 1978. These names include Joakim Soria, Yasiel Puig, and Ismael Valdez, Julio Urias, and Victor Gonzalez. Those last two names ring loudly. Without Gonzalez and Urias, the Dodgers don't win the World Series.
Tony Gwynn Lifetime Achievement Award
The Tony Gwynn Lifetime Achievement Award is presented annually by Baseball America for the greatest contributions to the game. Brito is a person whose contributions to baseball are impossible to be quantified. Without Brito, not only does Fernando Valenzuela not come to the Dodgers in 1981, the Dodger fandom as we know it would be drastically different. Dodger fans know that Valenzuela means more to the Dodger community, especially the Mexican and Mexican-American Dodger community than can be measured. For most Dodger fans the iconic view of Brito behind the backstop, cigar in mouth, holding a radar gun to clock a pitch speed, will be burned into our minds forever. Here is a small clip on how Brito discovered Fernando.
NEXT: MLB Used Two Different Baseballs During The 2021 Season