News
Dodgers Offseason: Kodai Senga Teases LA Fans With Instagram Story
The Dodgers are in the market for at least one starting pitcher this offseason, and one of the most intriguing names on their list is Japanese righty Kodai Senga. Senga is coming to MLB as a free agent after a dozen seasons in NPB and is an attractive target for every team looking for pitching.
Last week, Senga had an interesting screenshot on his Instagram story that will, if nothing else, keep people guessing about what it means.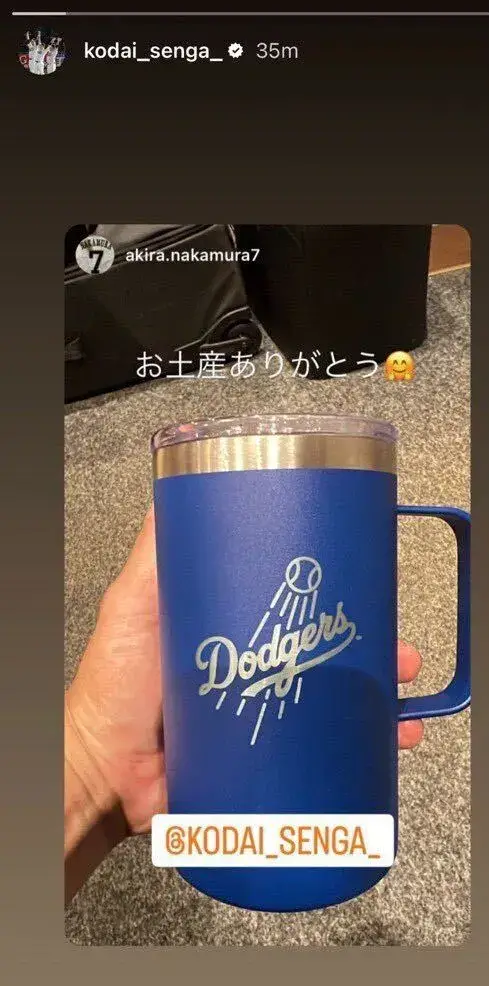 Let's break this down. This is a screenshot from the story of Senga's Fukuoka SoftBank Hawks teammate Akira Nakamura's IG story. In Nakamura's story, he holds a mug with the Dodgers' logo on it, tags Senga's IG handle, and writes "????????," which translates to "Thank you for the souvenir," with the smiling jazz hands emoji.
Did Senga get that as a souvenir and send it to Nakamura? Did someone else give it to Nakamura and he tagged Senga in it because he thinks Senga might become a Dodger?
We might never get the full story here, but it's fun to see Senga posting anything related to the Dodgers. Some insiders think the Padres might have the inside track on the NPB star because of his relationships with Yu Darvish, Nick Martinez, and Robert Suarez, but Senga will likely, like all other free agents, sign where the money is best. And that might be in Los Angeles.
Have you subscribed to our YouTube Channel yet? Subscribe and hit that notification bell to stay up to date on all the latest Dodgers news, rumors, interviews, live streams, and more!