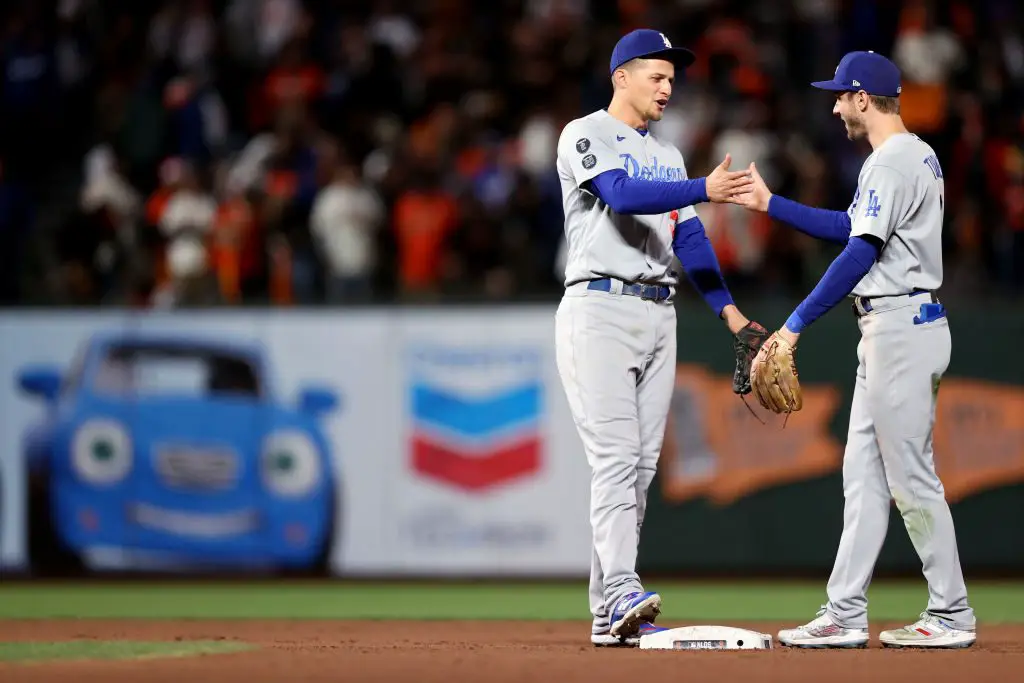 Since the moment the Dodgers' season ended, Corey Seager signing with another team has seemed like a foregone conclusion. Seager is an unrestricted free agent and is sure to command some major money. Various evaluators have the shortstop seeking anywhere from $210 million to $300 million-plus in free agency this winter.
On Wednesday, it was reported that Seager's 'shopping' appears to have commenced.
Sources: #Rangers officials have met with Scott Boras, the agent for free agent Corey Seager (among others). Seager is known to have a strong relationship with Texas manager Chris Woodward, dating back to their time with the Dodgers, as @Feinsand wrote today. @MLBNetwork @MLB

— Jon Morosi (@jonmorosi) November 10, 2021
Seager Texas Ranger?
Seager has a career 131 OPS+, a .870 traditional OPS, and averages about 26 dingers per 162 games. His defensive prowess has been called into question at times, however. Many have postulated a move to second base or third base for Seager, as a 6'4 shortstop is fairly uncommon. With the Texas Rangers, any option is really on the table for Seager. They are in the midst of another (or just a long) rebuild, having not made the playoffs in over five seasons, or since 2016.
Seager History
Seager and Woodward do have a good relationship, as Woodward was once a Dodger base coach and mentor. This alone would not make the choice for Seager. Seager being from North Carolina originally, this doesn't bring him super close to home, but perhaps this lifestyle is something he would enjoy.
The price would have to be good for Seager, as the experts expect Seager to get big money. In reality, it's unlikely a Seager contract announcement will be coming soon. Scott Boras will play the market until his client gets the best offer out there, so this is likely to be preliminary talks.
It's still early in the offseason, but this is sure to be a sign of how things will go with 12 free agent Dodgers on the open market. Everyone will be in on them. Everyone will be talking to them. And the Dodger front office will remain quiet in the background as they usually operate.
NEXT: Andrew Friedman Reveals Why LA Didn't Extend Clayton Kershaw A Qualifying Offer The Dodgers will kee