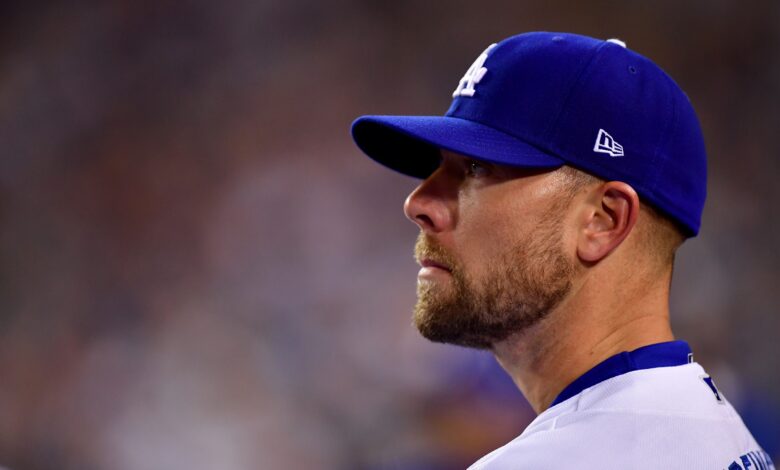 In continuing a busy day for the Los Angeles Dodgers, the club is reportedly exercising the 2024 contract option for injured reliever Blake Treinen.
Jack Harris of the LA Times was among those to report the news.
Treinen missed the entirety of the 2023 season after undergoing a shoulder operation the previous offseason. He appeared in just 5 games in 2022 but was one of the better bullpen arms in baseball as recently as 2021 when he posted a 1.99 ERA over 72 games.
The 35-year-old had an option for 2024 that was said be valued between $1 million to $7 million, depending on appearances in 2023. Jack Harris further reported that the option will be valued at $1 million.
Treinen did get into a total of three minor league rehab games this past season but was still experiencing soreness in his surgically repaired shoulder.
At just $1 million next season, Treinen is an excellent low risk, high reward option for the Dodgers.