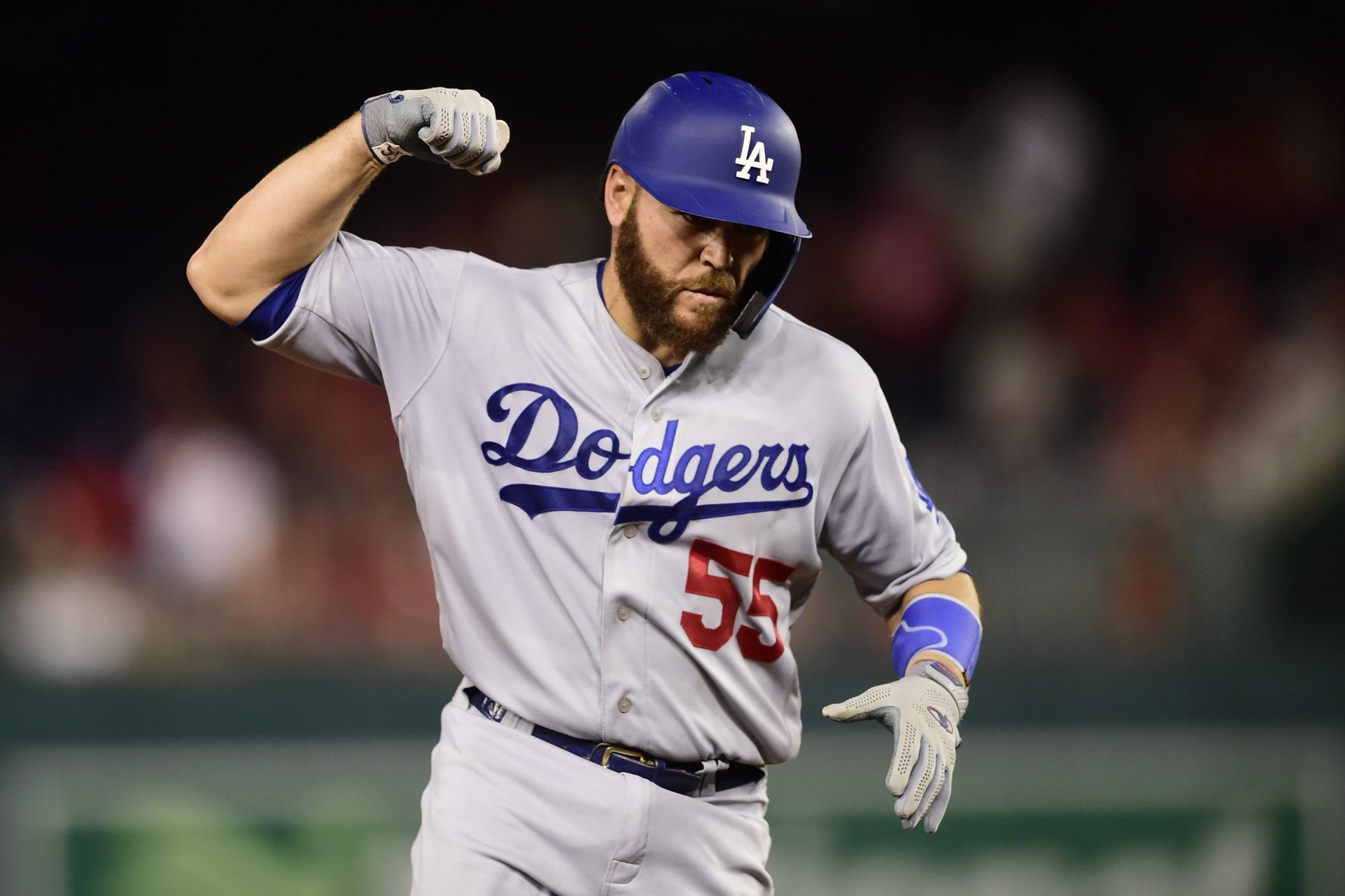 Dodgers Team News
Dodgers: Russell Martin Officially Announces His Retirement from Baseball
Dodgers fans of a certain generation felt awfully old on Saturday. After two years out of professional baseball, former All-Star catcher Russell Martin officially announced his retirement. The Canadian catcher has been out of baseball since 2019, but is hanging it up for good.
Martin announced the news with a jersey swap video chronicling his 14-year big league journey that is sure to Dodgers and golf fans alike smile.
Martin first came up with the Dodgers in the 2006 season. He, along with Matt Kemp, Andre Ethier, James Loney, Jonathan Broxton, and Clayton Kershaw, helped usher in a new era of Dodgers baseball.
After years of futility, the bumper crop of young LA talent, supplemented with veterans like Manny Ramirez, Jeff Kent, and Hiroki Kuroda, helped push the Dodgers to back-to-back NLCS appearances in 2009 and 2010.
In his first five big league seasons in blue, Martin made two All-Star teams and earned the Gold Glove and Silver Slugger awards in 2007. That season, the dynamic catcher came up just one home run short of recording a 20-20 season. He logged a .365 OBP across 667 games with the Dodgers before signing with the New York Yankees as a free agent. 
After making stops in Pittsburgh and Toronto, Martin returned to the Dodgers for his final big league season in 2019. 
Don't worry, he's keeping busy in retirement. The avid golfer recently launched a new hard seltzer.
A tip of the hat to one of the best, and most beloved, Dodgers catchers of recent memory. 
Have you subscribed to our YouTube Channel yet? Subscribe and hit that notification bell to stay up to date on all the latest Dodgers news, rumors, interviews, live streams, and more!
Dodgers: Kevin Pillar Reacts to Big League Promotion