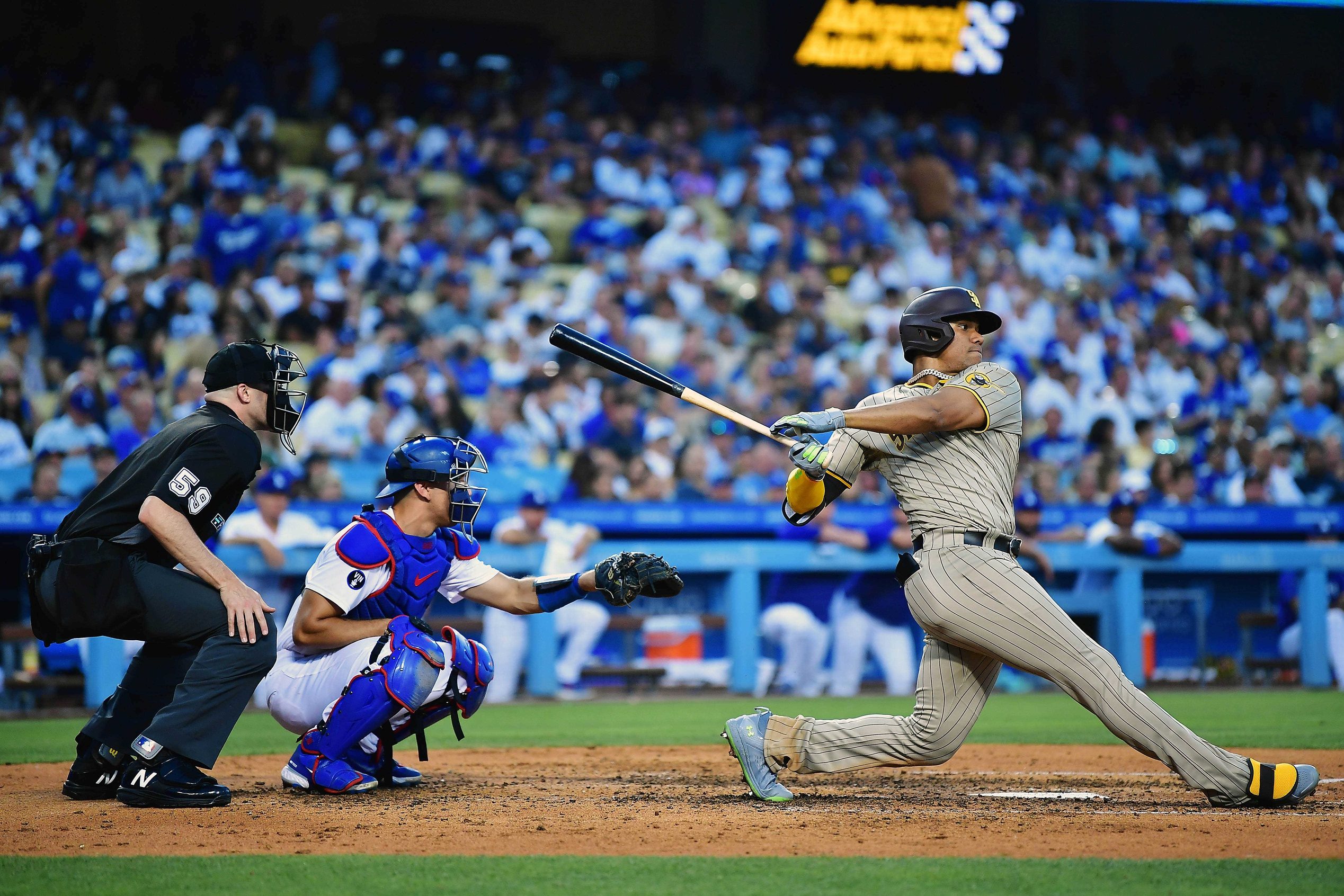 The Dodgers go for the sweep of the Padres and win number 8 in a row tonight in Los Angeles. If you're not going to the game and plan on watching on TV, the broadcast won't be on its usual network.
Today's matchup is part of ESPN's Sunday Night Baseball broadcast, with Karl Ravech, David Cone, and Eduardo Perez on the call. The game is sure to be a good one with All-Star hurler Tyler Anderson facing off against old friend Yu Darvish.
Don't listen to the TV broadcast! Go to the game today instead and boo them Padres!https://t.co/8340c9nzjz

— Dodgers Nation (@DodgersNation) August 7, 2022
LA has taken the first two games of this series in convincing fashion with 8-1 and 8-3 wins over the revamped San Diego lineup. Despite the Padres bringing in several key additions at the tradeline headlined by All-Star slugger Juan Soto, the Dodgers continued their domination over the club. The boys in blue are 7-2 vs the Friars in 2022 and are an MLB-best 74-33 on the season.
#Dodgers are outscoring the Padres 51-18 this season.

— Juan Toribio (@juanctoribio) August 7, 2022
Dodgers 2022 Regular Schedule: Times, Opponents, and More
Before ESPN's call of the game, the network will show Baseball Tonight starting one hour before first pitch. The crew of analysts is certain to discuss the Soto-led Padres struggles vs the Dodgers as well as LA dominance over the league this season.
It is also expected that a tribute to the late, great Vin Scully will be part of the network's festivities.
Dodgers and Padres 7et ESPN. @PerezEd @dcone36 @Buster_ESPN Juan Soto will be talking with us in game. In game tribute to the GOAT Vin Scully with Walter O'Malleys grandson. Peter Seidler-who happens to own the Padres. SD made the moves at deadline-Dodgers unfazed. Join us 7et.

— Karl Ravech (@karlravechespn) August 7, 2022
First pitch is set for 4:08 PM PT.
Looking for more Dodgers News? Subscribe to our YouTube Channel! Subscribe and hit that notification bell to stay up to date on all the latest news, updates, rumors, interviews, live streams, and more!