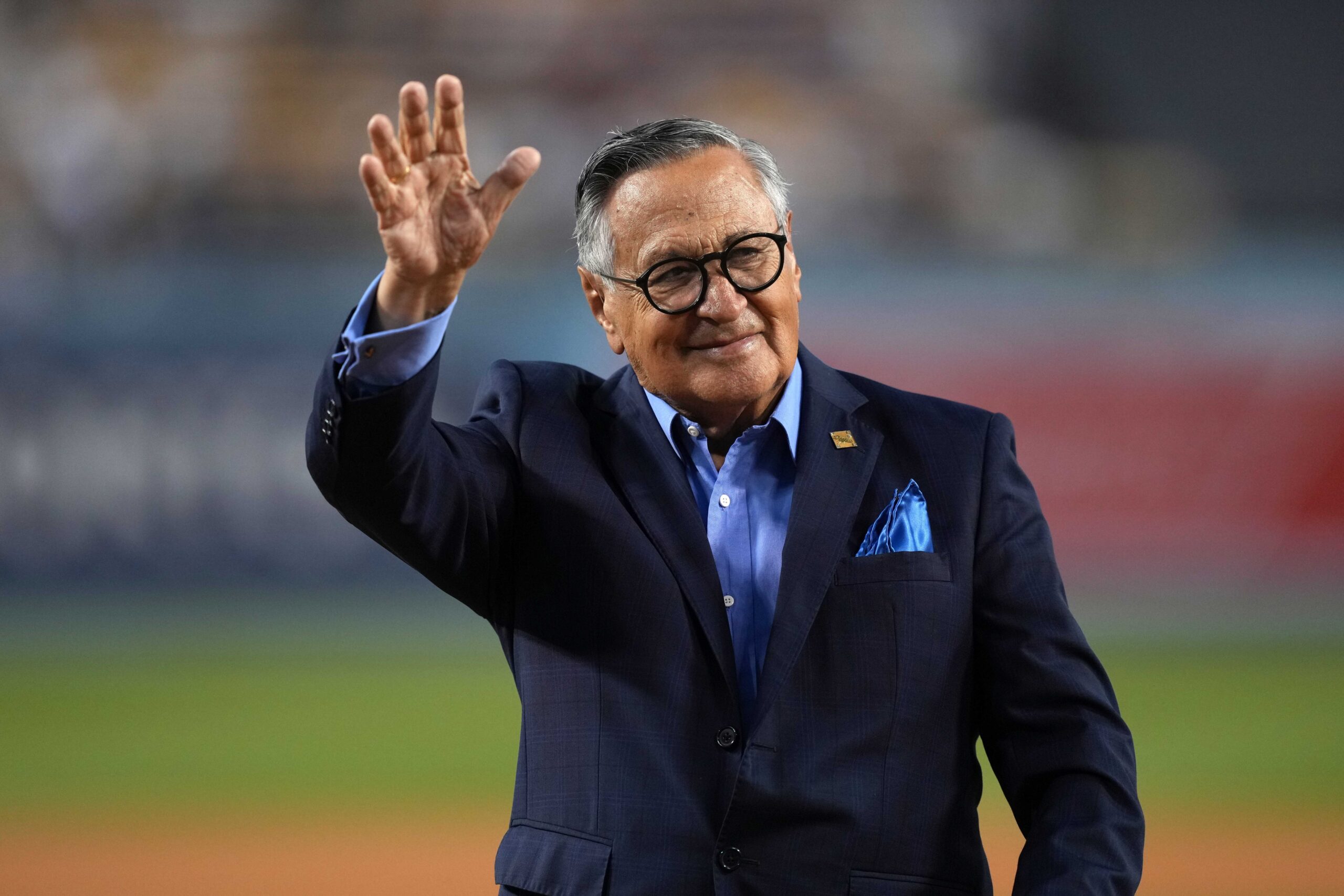 "The Spanish Voice of the Dodgers", Jaime Jarrin, will officially be ending his tenure and is set to be honored on October 1. Last week, Jarrin along with Manny Mota, Rick Monday, Steve Yeagar, Fernando Valenzuela, and Pepe Yñiguez were honored along with 72 other employees for over 25 years of service within the organization. 
Among all who were recognized, Jarrin was the last announced and received a standing ovation from the crowd. He has been one of the most recognizable voices in sports since he began calling games in 1959.
Don't miss Jaime Jarrín night at Dodger Stadium on October 1st! pic.twitter.com/tk6ym1iy4P

— Dodgers Nation (@DodgersNation) September 26, 2022
Jarrin's historical path has allowed him to call games for legendary Dodgers ranging from Sandy Koufax's perfect game in 1965 to Clayton Kershaw's no-hitter in 2014. He was inducted into the Baseball Hall of Fame in 1998 as a recipient of the Ford C. Frick Award and became the second Spanish announcer to receive the honor. 
Most notably, Jarrin became just the 12th Dodger to be added to the Dodgers Ring of Honor. Forever cementing himself as one of the greatest in the history of the organization. 
As Jaime nears the end of his tenor, he will get one more final moment to be honored by fans all over the world. Truly, a voice that will never be forgotten.
Have you subscribed to our YouTube Channel yet? Please subscribe and hit that notification bell to stay up to date on all the latest Dodgers news, rumors, interviews, live streams, and more all year long!Dodgers News: Dave Roberts Starts to Layout What Postseason Rotation Could Look Like