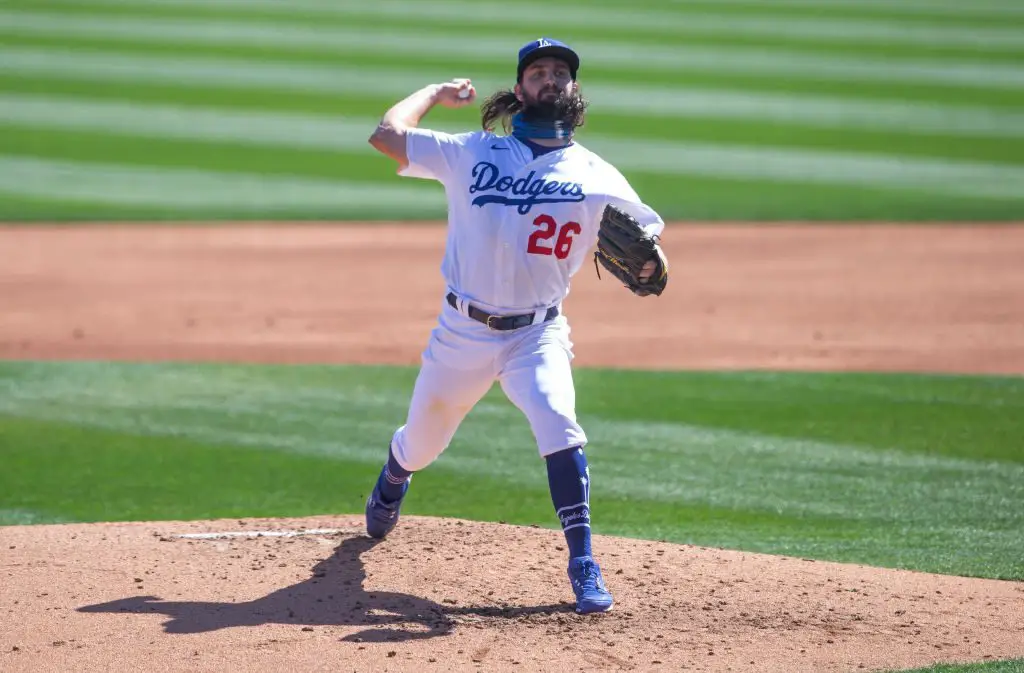 Editorials
Dodgers: The Moment Has Arrived for Tony Gonsolin, Starting Pitcher
The Los Angeles Dodgers are short on starters these days. Clayton Kershaw was placed on the ten-day inured list with forearm inflammation this past Wednesday. Trevor Bauer remains on administrative leave as MLB continues its investigation of sexual assault charges. It's not ideal, but Tony Gonsolin finally has the opportunity to prove himself as a starter.
https://www.youtube.com/watch?v=_tCh9dOnCrg?start=253
In 2020, Gonsolin started eight games and finished with a 2.31 ERA. In 46.2 IP, Gonsolin walked just seven batters – good for 1.4 walks per nine innings. He finished fourth in the NL Rookie of the Year voting.
Gonsolin figured to factor into the pitching one way or another in 2021 before he hit the injured list with shoulder issues.
Gonsolin By the Numbers
Since returning on June 8th, Gonsolin has reaffirmed his status as a young, talented starter. He's 16th in starter ERA in the time period (1.89) and 14th in left on-base percentage (88.0%). Gonsolin has also allowed just one home run in those five starts.
Tony Smokes has always had the stuff, but he hasn't always had the role. Seemingly, Gonsolin has been cycled between starter, reliever, and opener in his Dodger career. He's a starter now without question. The role is clearly defined.
In the 2020 playoffs, Gonsolin suggested that not knowing his role on every given day proved challenging to his preparation. There's no question now as to what he needs to prepare for.
Final Thoughts
Gonsolin still needs to build up his arm strength to pitch deep into games, but he's still pitched effectively. However, the control needs to be addressed – he's walking 5.9 batters per nine innings currently.
Typically, a team is forced to lean on ill-prepared prospects or over-the-hill veterans in its rotation when battling injuries with their starters.
For the Dodgers, they'll get to test one of the best young pitchers in baseball.
NEXT: Dave Roberts Confirms a Rotation Spot for David Price