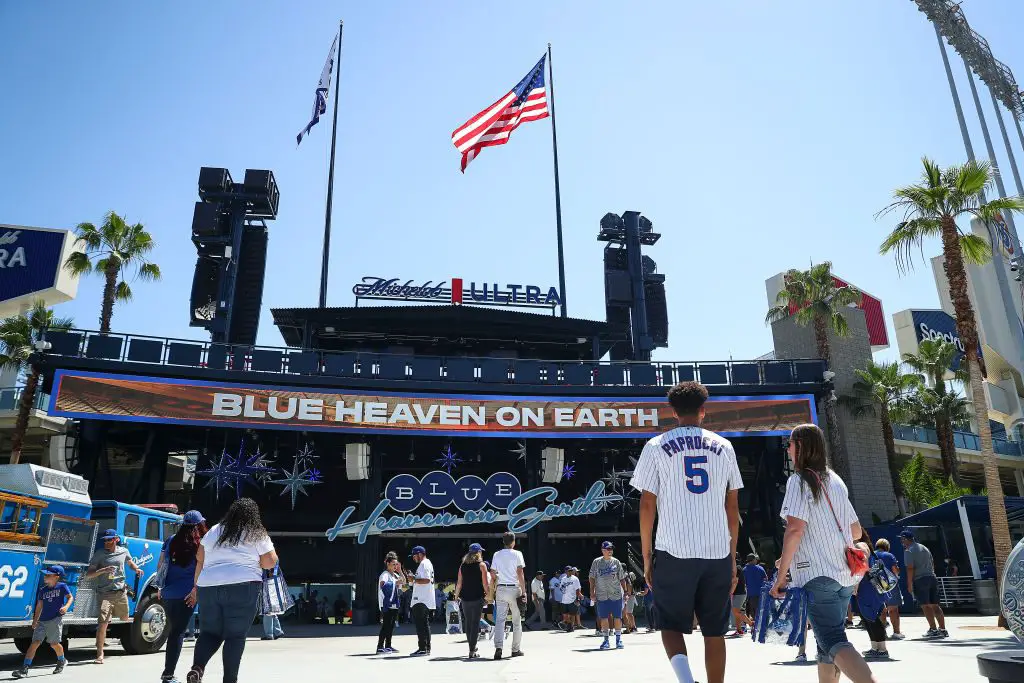 The Dodgers just got done announcing a new mask policy this week. With the increase in coronavirus cases again, the team had let fans know via email and press release that masks would be needed for fans going to concession stands. 
Before that, masks were only needed when fans were in converted areas and indoors at the stadium. But Dodgers fans visiting the Ravine this week were met with that change and had to adjust accordingly. 
Now there will be another adjustment made to the Dodgers policy. The team will follow the new County of Los Angeles guideline that mandates all outdoor "mega-events" with 10,000 or more people to require masks at all times. This is regardless of vaccination status. 
The only exception to the new mandate from the Dodgers is when eating or drinking in a ticketed seat or at a table around the stadium. The county's Department of Public Health is set to institute that new regulation beginning at 11:59 p.m. on Thursday night.
Coming to Dodger Stadium? Here's what you should know. pic.twitter.com/eVhdVdVByP

— Los Angeles Dodgers (@Dodgers) August 20, 2021
So if you are headed out to the stadium to watch the Dodgers take on the Mets in game 2 of the series, make sure to have a mask handy. And make sure it's one you can wear for a few hours at a time. 
Dodgers: A Last Chug To The Finish Line; LA's Most Gritty Season